Cristiano Ronaldo would not understand him.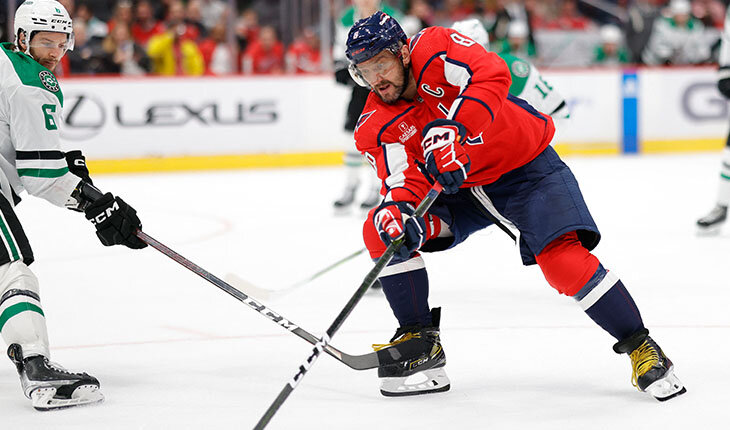 Alexander Ovechkin in the coming days (or maybe weeks) is the most talked about hockey player in the world. Everyone is closely watching the historic moment: when will he catch up, and then bypass Gordie Howe and become the second NHL sniper.
The player himself is proud that he is participating in such a race, but tries to remain calm: "My son asked me today:" Dad, how did you score three goals against Chicago? I replied, "That's my job."
One would have thought that Alexander would jump out of his hockey shorts, but would try to catch up with Howe in the next match in front of his native stands. Washington fans, of course, awarded their captain a standing ovation in one of the pauses (they played away with Chicago), and Sergey Ovechkin helped Slapshot's mascot continue counting the striker's goals, but it seems everyone gathered only for the 801st puck.
At the same time, Ovechkin himself perfectly remembers that hockey is not only his own goals, but primarily the result of the team. In the second period, "Washington" caught "Dallas" on a mistake, picked up the puck in a foreign zone, and Alexander, waving, was already located in his favorite office. No one considered other options than a shot – especially Jake Ettinger, the goaltender of the Stars.
But Ovi did not shoot himself – but found the perfect option for a goal: he gave the puck to Conor Sheary, who rolled it into an empty net.
Alexander Ovechkin was often compared to his football peer Cristiano Ronaldo because of his physical form, leadership qualities, and sniper talent. But after such an episode , there will definitely not be more parallels .
But at the same time, you should not think that Ovechkin did not try to score that evening – of course, he scored 5 shots on target. But Ettinger, who had 45 saves tonight (8 since Orlov's shots!), was not going to be part of the record.
"Peter Debour told us that after the next two goals from Ovechkin, the entire Washington would be thrown off the bench onto the ice – and I didn't want that to happen. Not against us," said Ettinger. He can do it another time. But it's always fun to play against one of the best in history. It was a fun challenge and we got through it."
The most interesting thing is that even if Ovechkin does not score in the upcoming matches, he will still go down in history as the most throwing player in the NHL. Right now he has 6200 rolls. The most restless in this indicator – the defender Ray Burke – 6209.