Proud of Macedonian origin.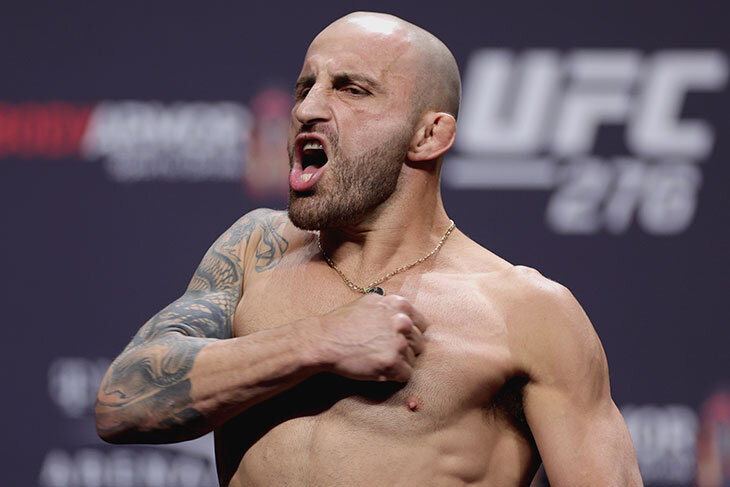 Alex Volkanovski was born in the small Australian town of Shellharbor in South Wales. His mother is Greek and his father is Macedonian.
Volkanovski fights under the Australian flag but never forgets his roots. He is Orthodox, celebrates Easter and is proud of his Macedonian origin.
Communication with fans from Macedonia through his father and the nickname in honor of Alexander the Great
Alex Volkanovski's father was born in a village in North Macedonia. According to the 2002 census, about 400 people lived there.
"My father is from the village of Beranchi, Macedonia, and my mother is from Greece. The surname Volkanovski comes from my father, so I have a lot of Macedonian fans and I appreciate it," said Alex.
Early in his career, Volkanovski fought under the nickname Hulk. But later he became Alexander the Great – in honor of Alexander the Great. 200 fans from Macedonia came to the UFC debut in 2016 – the rest wrote on social networks.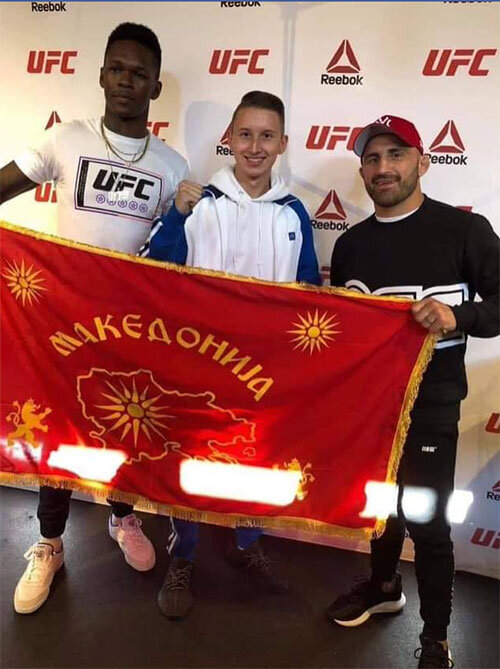 "I shot for magazines in Macedonia and all those things. One of my biggest fan bases is probably the Macedonians, they always support me. They post on social media all the time. But I don't understand Macedonian, so I ask my father to translate," Volkanovski said.
He is sure that he owes his stamina to his origin: "My dad is Macedonian, my mother is Greek … So, as far as I can remember, my uncles talked about our warrior blood." In a fight with Brian Ortega, Volkanovski twice got caught by a choke, but got out of the hold.
Tattoo with a cross on the back and the celebration of Easter
Volkanovski does not like to talk about his personal life. He works in the gym six days a week and adores his wife and children. Before a big career, he and his wife Emmy lived in a room in their mother's house, because there was not enough money for separate housing. Then they didn't believe in Volkanovski's talent: they offered to forget about the fights and find a normal job.
But for him, sport and family remained the main values. And religion: he is Orthodox (the faith of the Macedonians and Greeks) and celebrates Easter according to the Julian calendar. In social networks, Volkanovski showed painted eggs and Orthodox icons.
He has a tattoo on his back – a large cross:
Orthodoxy is not the only thing that connects Volkanovski with Russia. He admits that he is often mistaken for a Russian – because of his surname:
"People often think I'm from Russia," Volkanovski said . – When I started to fight, everyone thought that I was Russian because of my last name. Some of my partners in the hall are from Russia. The same Peter Yan. They are really tough guys. That's what I can say about Russia."
Volkanovski considers Fedor Emelianenko the best Russian fighter in history: "Obviously, this is Fedor Emelianenko. But Petr Yan is my friend, so I'll name him too. I know there are a lot of tough guys in Russia, I could train with a lot of Russians."
Khabib is not on the list – although he appreciates Volkanovski. He considers Charles Oliveira better and notes the fighting IQ and character:
"I told Islam before the previous fight against Charles Oliveira that Volkanovski would be a tougher opponent than Oliveira. Because if Oliveira hadn't made the weight, Islam would have fought Volkanovski.
I think Volkanovski and Oliveira are comparable in terms of experience, but in terms of fighting IQ and guts, I think Volkanovski is way ahead of Oliveira."