Denis Romantsov in the new episode of the New Year's series Sports.ru, together with the head coach of Milan, proves that kind and modest people can also be champions.
Before Milan, Stefano Pioli coached for 20 years, but only won the 00/01 Youth Championship with Bologna.
Coaches without titles can also be noticeable: if they are active in the media and do not let themselves be forgotten, or in the form of tactical gurus they philosophize about the insignificance of trophies.
Pioli did nothing of the sort. Until the age of 54, he seemed and was an ordinary Italian coach. And at 56 he led Milan to the first Scudetto in 11 years. And on the way to it there were so many happy coincidences that the final success can no longer be called accidental.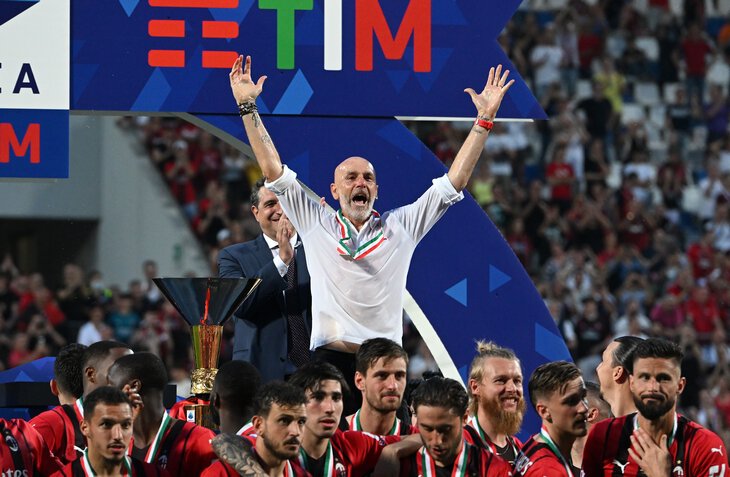 Action one: in the fall of 2019, Sampdoria did not have time to hire Pioli 
In the fall of 2019, Milan again stole the coach from Sampdoria. Fourth time in four years! Previously, they grabbed the current ones (Mikhailovich, Montella and Giampaolo), but here they are of the future.
At the beginning of October 2019, Massimo Ferrero was going to replace Eusebio Di Francesco with Stefano Pioli, but did not have time. Milan intervened again.
Pioli looked like another interim coach for a top club. Like Alberto Zaccheroni, who, after being fired from Milan, worked for 5-8 months with Lazio, Inter and Juventus.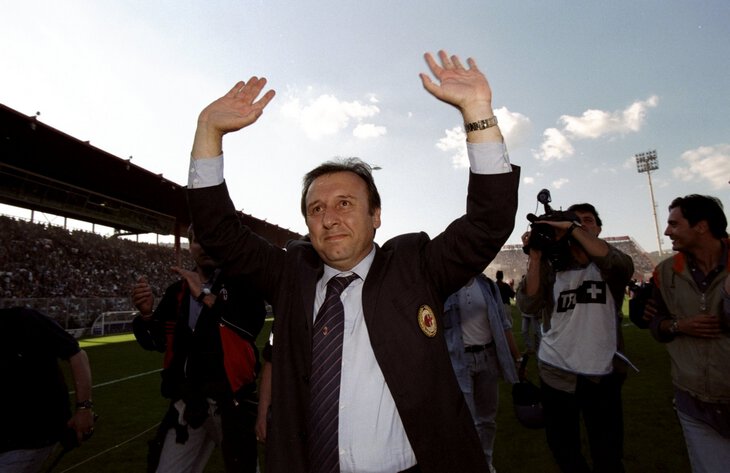 Such ones usually achieve fleeting success (Stefano's 3rd place and the Cup final with Lazio -14/15), and then do not achieve anything like that, but are considered worthy to look after a company of stars for a long time. Until the arrival of a real coach. 
The mission is not the most prestigious, but it's better than going downhill after the super season, like Alberto Malesani, who took three trophies with Parma in 1999, and flew out of Serie A with Verona in 2002 and plugged holes further in Siena and Empoli.
There is only one problem: once they were hired in the middle of the championship, it means that the club is in crisis, and it is almost impossible to quickly taxi to the title. And if something happened at the end of the season (like Benitez's Europa League at Chelsea or Leonardo's Italian Cup at Inter), by that time a real coach has usually already been found, and they say goodbye anyway.
Action two: Spalletti did not agree with Inter to terminate the contract 
Pioli's fate was seen as a foregone conclusion.
So much so that even before the official appointment – at the beginning of October 2019 – Milan fans brought the #PioliOut hashtag to global Twitter trends, and with the coach for a long time – Ralf Rangnick – CEO Gazidis decided already in December 2020.
In addition, having fired Giampaolo, Milan did not want (after the seventh round) to turn on the standby mode for the next season and immediately called a coach with a reputation corresponding to the club's ambitions – Spalletti.
He probably would have received a long contract, but he dragged it out with the break of the old one, with Inter (he demanded 5 million – they gave 1.5), so a new serious relationship was postponed in Milan.