Denis Romantsov in the new series of the New Year's series Sports.ru, together with the head coach of Milan, proves that kind and modest people can also be champions.
Before Milan, Stefano Pioli coached for 20 years, but only won the 00/01 Youth Championship with Bologna.
Coaches without titles can also be noticeable: if they are active in the media and do not let themselves be forgotten, or in the form of tactical gurus they philosophize about the insignificance of trophies.
Pioli did nothing of the sort. Until the age of 54, he seemed and was an ordinary Italian coach. And at 56 he led Milan to the first Scudetto in 11 years. And on the way to it there were so many happy coincidences that the final success can no longer be called accidental.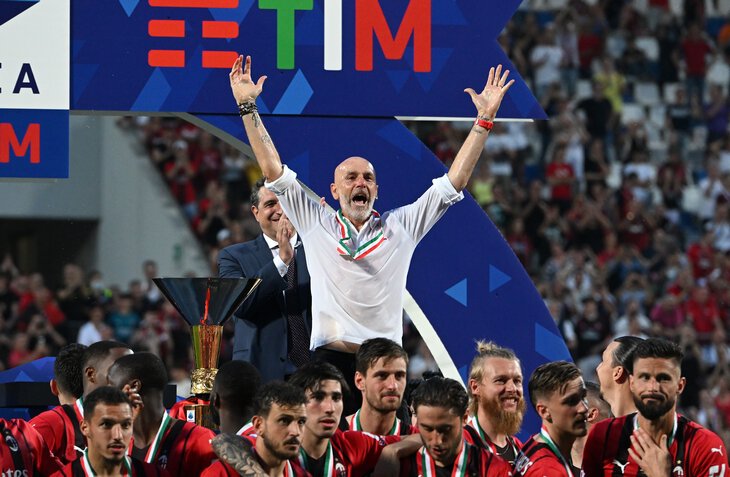 In the fall of 2019, Milan again stole the coach from Sampdoria. Fourth time in four years! Previously, they grabbed the current ones (Mikhailovich, Montella and Giampaolo), but here they are of the future.
At the beginning of October 2019, Massimo Ferrero was going to replace Eusebio Di Francesco with Stefano Pioli, but did not have time. Milan intervened again.
Pioli looked like another interim coach for a top club. Like Alberto Zaccheroni, who, after being fired from Milan, worked for 5-8 months with Lazio, Inter and Juventus.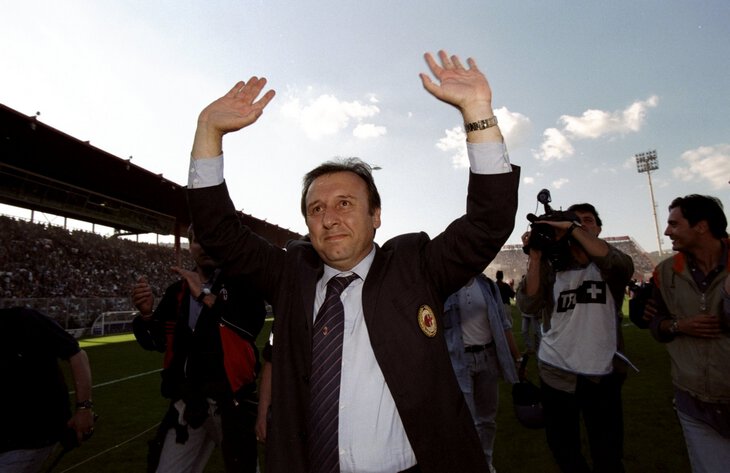 Such ones usually achieve fleeting success (Stefano has 3rd place and the Cup final with Lazio -14/15), and then they do not achieve anything like that, but are considered worthy to look after the company of stars for a long time. Until the arrival of a real coach. 
The mission is not the most prestigious, but it's better than going downhill after the super season, like Alberto Malesani, who took three trophies with Parma in 1999, and flew out of Serie A with Verona in 2002 and plugged holes further in Siena and Empoli.
There is only one problem: once they were hired in the middle of the championship, it means that the club is in crisis, and quickly taxiing to the title is almost unrealistic. And if something happened at the end of the season (like Benitez's Europa League at Chelsea or Leonardo's Italian Cup at Inter), by that time a real coach has usually already been found, and they say goodbye anyway.
Action two: Spalletti did not agree with Inter to terminate the contract 
Pioli's fate was seen as a foregone conclusion.
So much so that even before the official appointment – at the beginning of October 2019 – Milan fans brought the #PioliOut hashtag to global Twitter trends, and CEO Gazidis decided on a long-term coach – Ralph Rangnick – in December 2020.
In addition, having fired Giampaolo, Milan did not want (after the seventh round) to turn on the standby mode for the next season and immediately called a coach with a reputation corresponding to the club's ambitions – Spalletti.
He probably would have received a long contract, but he dragged it out with the break of the old one, with Inter (he demanded 5 million – they gave 1.5), so a new serious relationship was postponed in Milan.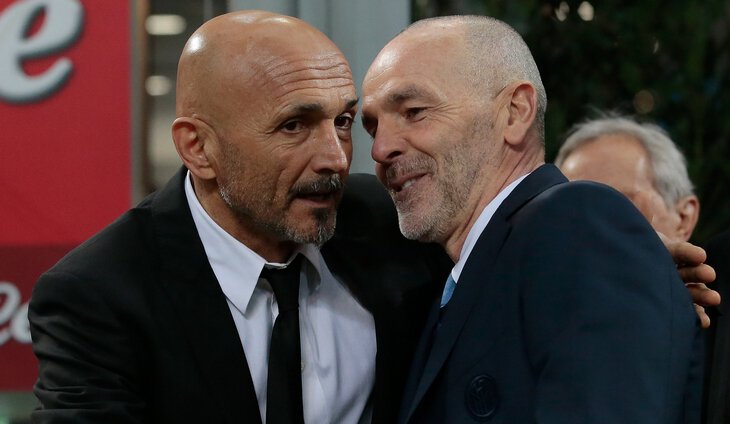 And they signed a coach until the end of the season, who in 2016 brought down the temperature of the same Inter (becoming the 4th coach in a year!): Issued a 9-match winning streak and raised it from 10th place to 5th.
True, the successful streak turned into a failure (2 points in 7 rounds), and Pioli was fired three rounds before the finish line, but in the fall of 2019, the Milan bosses seemed not to even look at the end of the 19/20 season – the club was in a fever and urgently needed an antipyretic.
WhereinMilan was considered a top club only out of habit. This is not Real Madrid or Chelsea, which seem to be in crisis today, but tomorrow they win the Champions League. Everything was more serious in Milan: 6 seasons outside the top 4 and turnover everywhere – from the squad to the management.
What could fix Pioli, who was sacked six months ago for 10th place with Fiorentina?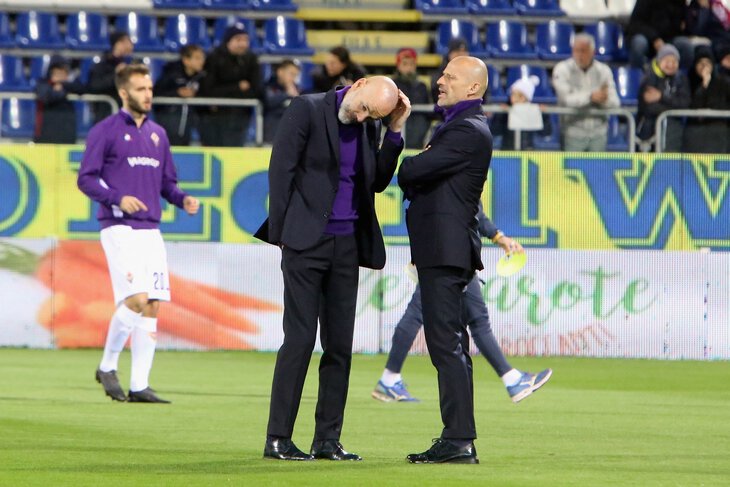 Unless to return Milan to the Europa League zone. But he didn't manage to do it either – one victory in the first six matches! On the eve of the 120th anniversary, the club was 10th and hosted Sassuolo on the birthday from 11th place.
They arranged a grand celebration: they called all the living legends of the club, and each of the 60,000 who came to the San Siro was given an anniversary scarf with the number 120. I sat behind a family of Milan fans (mother turned out to be the most active), and they were painful to watch: even on such a day – dreary 0:0.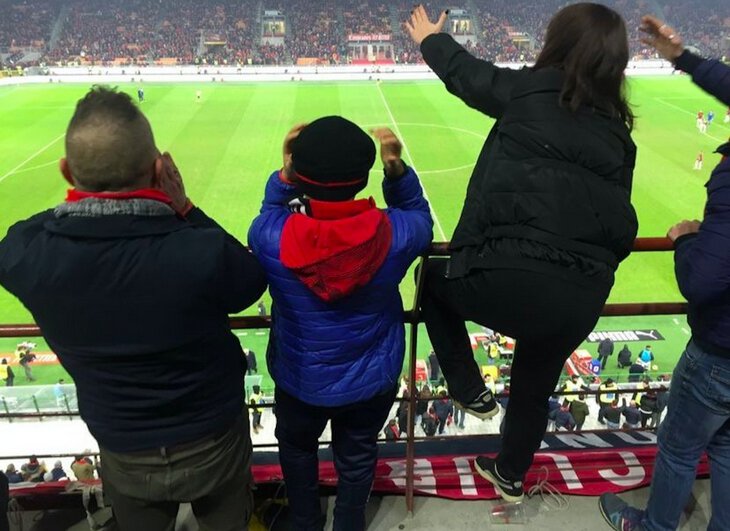 And a week later – 0:5 from Atalanta. And it was after that game – the last in 2019 – that Milan director of football Zvonimir Boban said: "The performance was terrible, from any point of view. This is very painful, we are concerned. But we are moving forward with Pioli without a doubt. Excluding today's game, we are pleased with his performance."
A few days later, Milan returned Ibrahimovic and lost only three times in 2020 – in 48 matches!
Act three: Zlatan changed his mind about joining Napoli because of Ancelotti's sacking 
"Zlatan is manna from heaven, " Pioli said . "He doesn't want to lose even on the training ground, let alone matches. He does everything very well and with great desire, and this is reflected in the partners. Under Ibra, the level of every player in our team has grown, because he gets angry when he sees that someone does not give all their best.
Two months before the Atalanta match with Milan, Ibrahimovic's team also conceded 5 goals – in the Los Angeles derby – and flew out of the MLS Cup.
Zlatan decided to quit football, but Mino Raiola's agent was against it: "If you finish in America, they will say that you are a coward and chose the easy way."
A few days later, Zlatan saw a film about Maradona on HBO and decided that the title with Napoli was a suitable goal for the career final.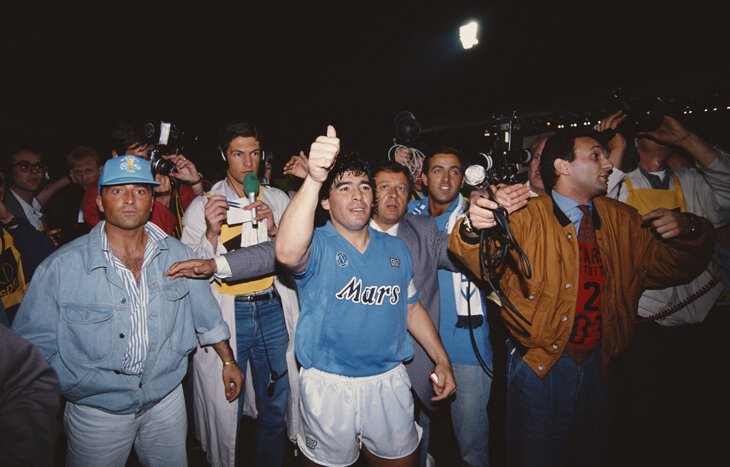 Raiola contacted the Neapolitan club, discussed the terms and came to an agreement, and Zlatan began daily calls to his PSG friend Ancelotti and found a house in Posilippo, an elite district of Naples.
But on December 11, 2019, when the signing of the contract was planned, the boss of Napoli, De Laurentiis, fired Ancelotti, and Ibra doubted whether he was on the way with such an impulsive president. In addition, the new coach Gattuso preferred a different type of striker and did not even call Zlatan.
ThenIbra asked Raiola, "Who needs me the most? Which team is in the deepest ass?" "Milan just lost to Atalanta 0-5." "Call Milan. I'm coming back".
Zlatan not only powerfully strengthened the game of Milan, but also became the de facto head coach under Pioli.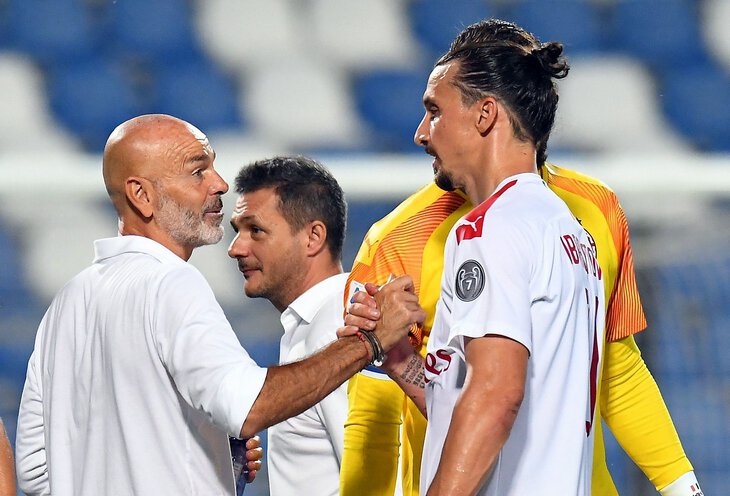 "If someone did not cope, I spoke about it directly and loudly. Without waiting for Pioli to do it," Ibra noted in his autobiography. – Clubmates listened to me with a mixture of respect and fear. And finally they understood what it means to be Milan players.
Truth,sometimes I felt like a wreck, and Pioli noticed this: "Zlatan, you can skip this run." – "No. If I run, everyone will run. And they will listen to what I say. Otherwise it will turn into empty talk".
Zlatan, not only with his words, but also with his example, cheered up a group of young players – talented, but inexperienced. Pioli probably would not have had the prestige and talent for this. It is important that he himself understood this – and did not interfere with Ibra to make up for what the coach lacked to the top level.
"For the first time, Zlatan was not in the leading team and without partners comparable to him in status, " Stefano said . – But he found himself in a new reality and added discipline, attitude, a winning mentality to us – he changed the team's attitude to work. Other players looked at him and grew up."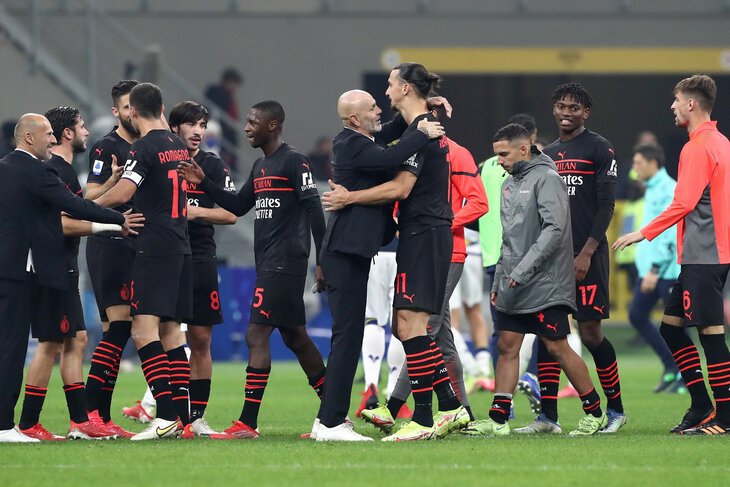 In another interview, Stefano added : "Working with Ibrahimovic motivates both me and the players. Even having achieved a lot in his career, he always wants to win, always strives for the ideal.
At the same time, the directors – Maldini, Boban and Gazidis – were arguing about the next coach. According to Gazzetta dello Sport, the ex-players leaned towards Allegri, while the South African manager leaned towards Rangnick.
Gazidis was in a higher position, and his strategy seemed to be winning. In March 2020, Boban was fired, and insider Gianluca Di Marzio announced the summer departure of Pioli and Maldini with the transfer of their powers to Rangnik.
When the season resumed after the lockdown in June, Zlatan asked Gazidis to clarify personnel issues and, according to Corriere della Sera, indicated that he would extend the contract if Pioli remained as coach. But even this would have been empty talk if Milan had not scored 30 points in the last 12 rounds.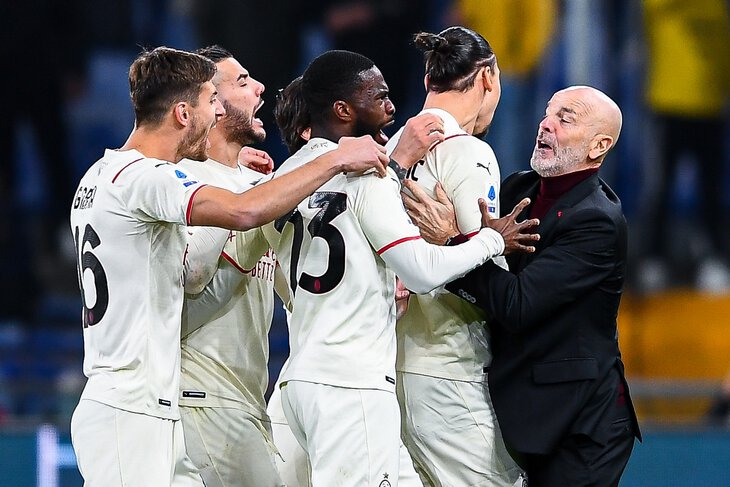 "If I had remained the same Ibrahimovic, this inexperienced youth would not have won anything: I would have crushed the guys with aggression," Zlatan admitted in his autobiography. – But in the new Milan I became a symbol, a leader and an example, so I was looking for a balance in communicating with my teammates. Now I am not only hard, but also gentle.
After all, I did not come to score 40 goals and lose everything. I am here for Milan to win and the players to develop. This is my challenge, my new role."
Action four: Juve hire Pirlo and return Serie A title intrigue 
Zlatan clearly liked the new feature, and the management liked the long-awaited stability. They did not dare to risk it for the sake of a new experiment (with Rangnik), and Pioli remained the head coach. And Ibra is his first assistant.
"Last summer, Pioli and I, without saying a word, chose the island of Formentera for our vacation, Zlatan said in the 2021 book. – Before leaving, I teased him: "Coach, this is a place for the rich. You won't fit in".
We have a great relationship.
Once I chastised Salemakers for not giving me the ball, and Pioli yelled, "Calm down! I'll deal with it." Another time he asked: "Zlatan, cheer up the guys, and I'll sit on the bench."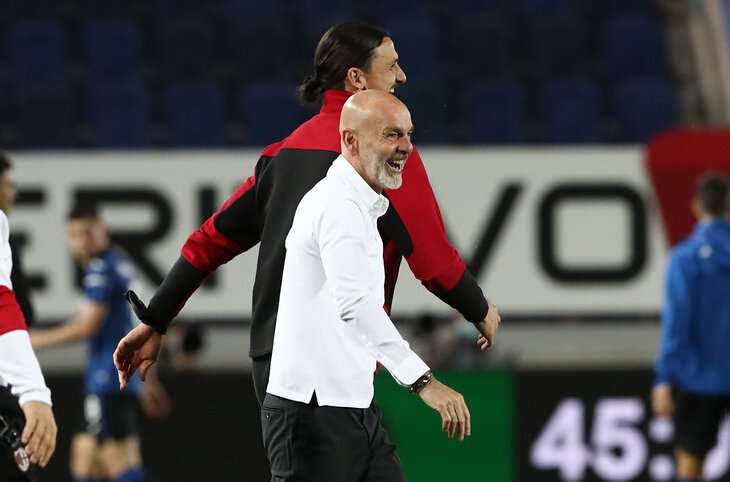 This managerial idyll was successfully superimposed on the decision of the President of Juve to return the championship intrigue to Serie A – even two years later I don't know how else to interpret the replacement of Sarri with a coach with zero experience.
As a result, after defeating Inter in mid-October 2020, Milan rose to first place and did not give it away until the end of February 2021.
Ibra pulled up (double in the first match and after covid – 8 goals in 5 rounds), but then he dropped out for a month and a half, and Milan still won and was in the lead.
Compared to the end of 2019, the young players have become much more confident, and the sudden availability of the Scudetto (thanks to Agnelli) only irritated them more. One winger, Hernandez, was reckless in attack, the other, Calabria, won the most duels in the league, the defensive midfielder Bennacer was famously directing attacks, and his colleague Kessie and right winger Salemakers did an unfathomable amount of work.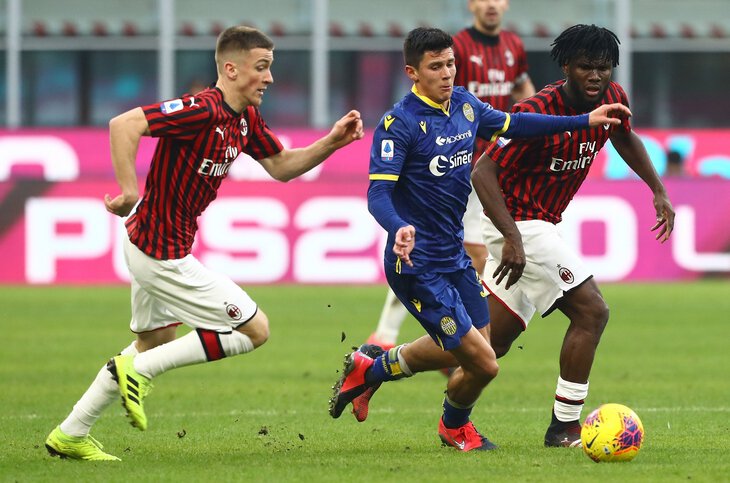 Not to mention the more experienced Calkhanoglu and Chiera. The first became the best in Serie A in sharpening passes, the second – the leader of the defense, which Milan has lacked since Nesta.
"I see myself as a player in Simone," Pioli said in an interview with Luca Mastrantonio of Corriere della Sera. – I didn't have the speed of Tomori and Kalulu, and I played mostly in medium teams, but if I achieved something, it was because I knew the football language well and knew how to organize defense partners. Kier also talks a lot and to the point. And it provides harmony to the defense.
Kjær and Salemakers were added in January 2020, but Theo, Calabria, Kessie, Bennacer and Calhanoglu are the people that Pioli said in November 2019: "When I arrived at Milan, I saw fear and anxiety on the faces of the players."
A year later, Stefano emphasized that for the first time he worked in a team with such a winning mentality (thanks to Ibra) and such trust from top managers– compare it, for example, with the situation in Palermo.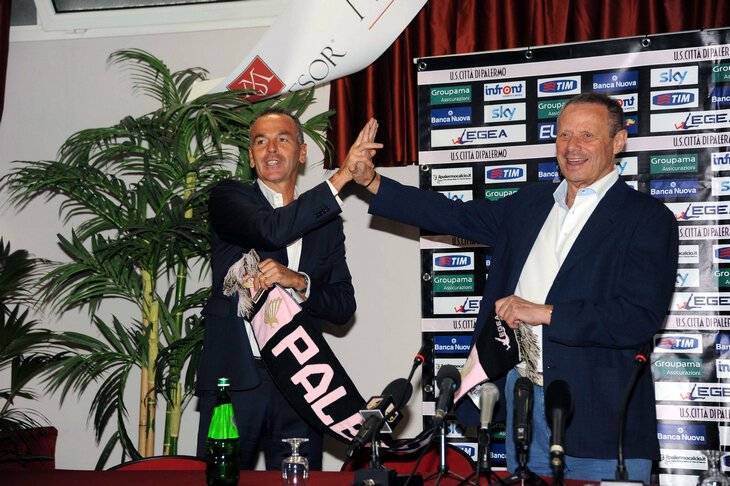 "I started there by being knocked out of the Europa League 11/12 after two draws against Thun," Pioli recalled . – The first round of Serie A was supposed to be held on a synthetic field in Novara, but they went on strike – the match was postponed.
We planned a freight train, and I suggested an uncomplicated opponent to lighten the mood in the team, but President Maurizio Zamparini insisted on Napoli – with Lavezzi, Cavani and Hamshik.
We lost 1:3. The next day, for some reason, everyone hugged and consoled me at the base. After training, Zamparini offered to drink an aperitif and said: "You know, when I have certain feelings, I can't help myself. I feel if I don't fire you now, I'll do it after the first defeat."
In most of his teams, Pioli would probably lose his job after the start, like in Milan(3 wins in 11 matches), and here it is time to note the role of Maldini.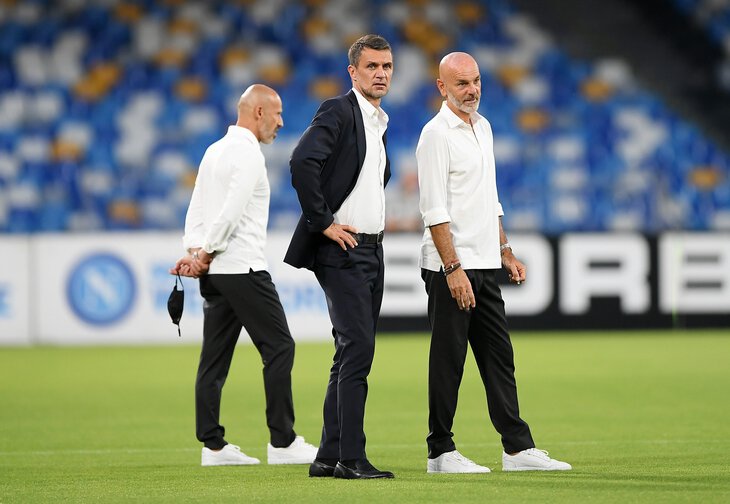 Paolo initiated the appointment of Pioli in October 2019, immediately noticed his positive impact on the team (even if it did not affect the results until the end of the year), and in 2020 defended Stefano in discussions with senior management.
Well, and myself at the same time – after all, with the advent of Rangnick and Maldini, he would have lost his post or most of his powers. But the fact that Paolo fought in the summer of 2020 against Rangnik for Pioli, and not for Allegri or Spalletti, is an indicator of how Stefano grabbed the main chance of life.
It was possible to dispose of them in different ways.
One of our famous coaches, having received his first appointment in many years to the top RPL club, had all the resources to create a European Cup machine like CSKA-2005 or Zenit-2008, but instead he took up sawing and was fired before the end of the championship.
Pioli, on the other hand, deftly rode the wave of circumstances (the problem with Spalletti, Ibra's disappointment in De Laurentiis, the cabinet defeat of Gazidis, the withdrawal of Juventus) and in a year turned from the middle peasant into the leader of Serie A.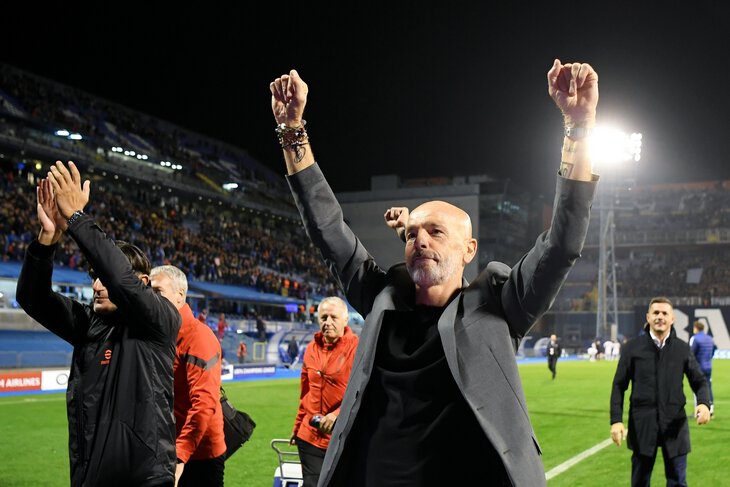 This is how I see it from the outside, but Stefano himself thinks differently: "I wouldn't say that I just now became a winning coach. I considered myself a winner even when I scored 50 points in 33 matches against Bologna. Because he achieved his goal, and for me this is a victory.
Act Five: After the Scudetto, Inter lost Conte, Lukaku and Hakimi 
I do not rule out that Beppe Yachini and Davide Ballardini, the same age as Pioli, who were listed at the same level in the fall of 2019, considered themselves the winning coaches.
But it was Stefano who transformed this inner feeling into something historical (how else to call the 19th Scudetto of the 123-year-old AC Milan?) and generally recognized.
When Inter overtook their cousins ​​for the Scudetto in the spring of 2021, many Milan fans believed that a historical chance had been missed: Pioli confirmed the inability to win something, and with the return of Juventus to the race, the title will not be seen all the more.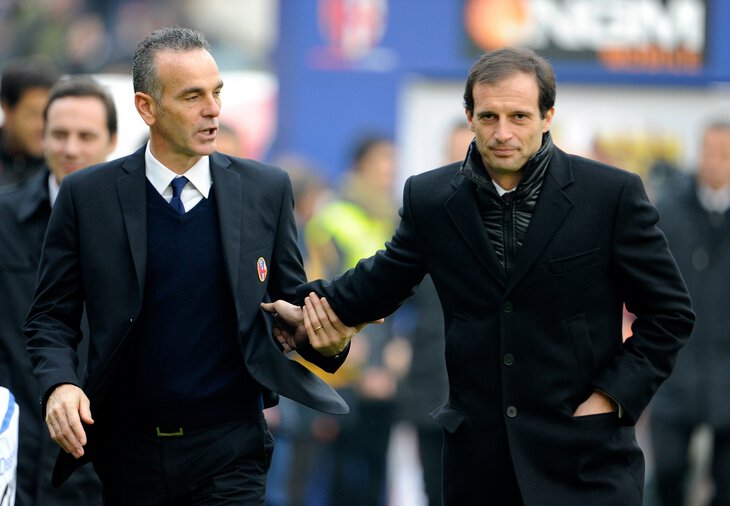 But Juve did not return, Inter started a restructuring, and Milan continued to evolve.
Pioli taught the team to dominate even without Ibra and with Rebic in the center of attack.
He made the serene kayfarik Rafael Leao one of the most effective dribblers in Europe, and casting under his races an important attacking option.
Revealed 26-year-old goaltender Meignan as the league's top goaltender in terms of chance creation.
I set the maximum high and smart (flexible) pressure. In many ways – with the help of Fikayo Tomori, who from a reckless defender turned into one of the best in Serie A in interceptions and tackles.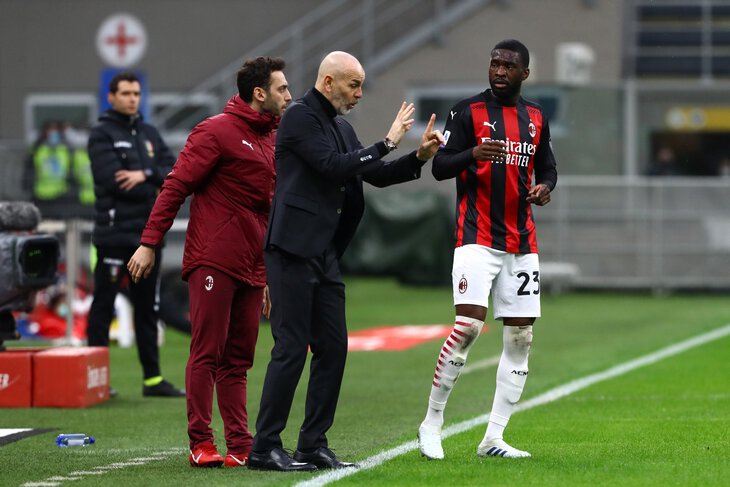 And in general, Pioli diversified the tactical pattern of the team, making it adaptive and unpredictable for the opponent.
"I've hired analyst coaches (like Gianmarco's 31-year-old son – Sports.ru) who open my eyes to new moments, " Pioli recently told Sky Sport Studios, adding   in another interview :
"Before, I was more sketchy and relied on tactics, and then I realized: it's not 4-3-3 or 4-2-3-1 that wins, but a combination of talent, passion, sweat, self-sacrifice, character and intelligence.
At the beginning of the 2021/22 season, I said: "We finished sixth in the first year. Then the second. Do you agree to become second again? All – unanimously: "No!" And then I asked what we need to win. Starting with Ibra, Giroud, Theo and Meignan, who already had titles.
Zlatan replied: "I need anger! More anger!" And Olivier mentioned talent and hunger, as did other players."
My guys are beautiful even in their quirks. Sometimes it seems that they are not focused on the match, but maybe this is their strength. When I was a player, music was not allowed in the locker room, but now I'm worried if it's quiet.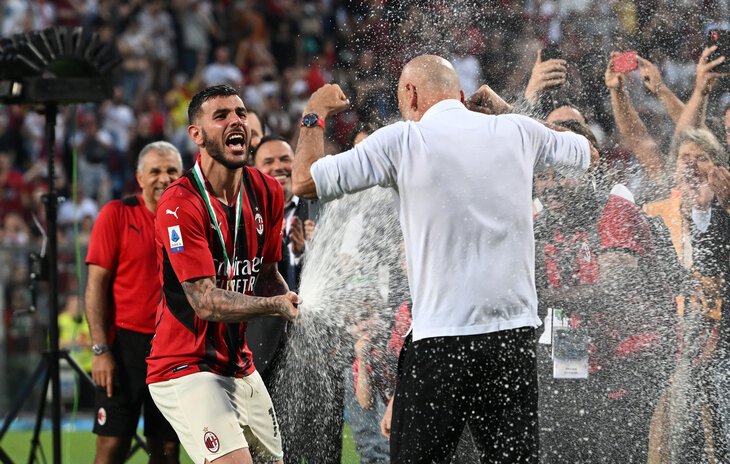 Today, the music rumbles even on the bus, and before entering the field, Theo turns on Eminem's Selfish. On the way back after the victories, the whole team sings – and so do I."
When Theo, Zlatan and others sang Pioli's On Fire after the 2022 Scudetto, I called the ex-Milan striker Vitaly Kutuzov, who has known Stefano since 2006.
– You then played with him at Parma. What was he like?
– I studied, searched for myself as a coach and fascinated all the players with this search. He made specific demands – they were hard for me. A lot of reinsurance, a lot of empty movements – a difficult chore for an attacker. I tried to fulfill it, and the attacks lacked freshness. I think my energy could have been better used.
The club was in trouble, we weren't scoring enough points and we didn't deserve more than that. It was necessary to unravel this tangle, and Pioli did not succeed – Ranieri saved us from relegation.
For me and Pioli, Parma 2006 was a negative experience, but we maintained a good relationship. And they hugged when they met in one of the Milan restaurants – Stefano then coached Inter.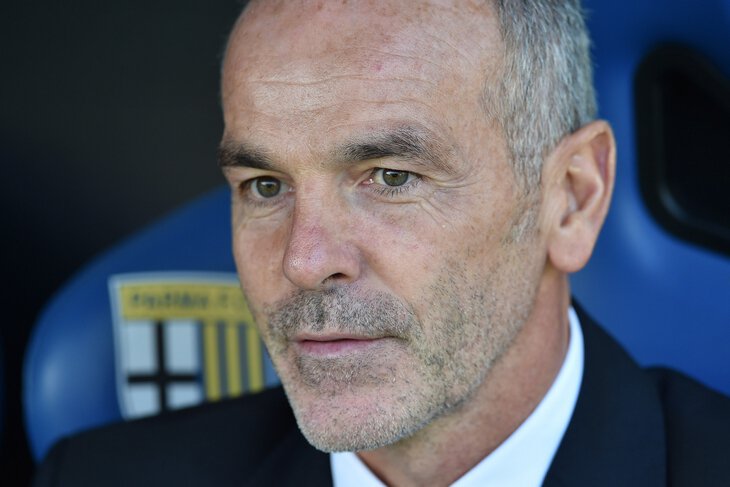 – Why did Milan choose him in the fall of 2019?
– We were looking for a suitable coach for our budget. We tried Giampaolo – it didn't work. Pioli, apparently, was a temporary solution in order to bring the top in the future.
But Stefano found a balance in the team and revealed the strengths of the players to the maximum: Rafael Leao scores important goals, Theo Hernandez plays fantastic. In "Milan" one can feel the spirit of collectivism – everyone can take a risk, knowing that the partner will insure.
After several restructurings, the club has found harmony – both in management, and in the composition, and in the coaching staff, where Pioli is assisted by Giacomo Murelli, whom I also know from his work at Parma. This is a classic assistant: laconic, speaks only when the main one is silent, Pioli is ideal.
What kind of person is Stefano?
– Very serious – both in life and on the field. Probably Milan needed such a coach. There are already enough jokers in the locker room – one Ibrahimovic is worth something.
PS. Pioli's seriousness comes from her mother. She not only most often reminded of the lack of titles, but also advised how to fix it.
"Mom made the same mistake as many football people who mistook my politeness for spinelessness and weakness.Stefano admitted . – She demanded: "Make yourself respect", "Yell at them", "That guy missed too much – take him out."
In his sixties, Pioli did not become less polite, but still abruptly changed his attitude towards himself and proved that kind and modest people can also be champions.