I didn't like Evgeni Plushenko as a figure skater.
Perhaps the fact is that Yagudin, Joubert and Lambiel, and also Takahashi and Battle fell on his era. Well, how could one, seeing these guys, root for Plushenko? Or maybe I'm just not a fan of the weird hip swaying and/or music from Gangster Petersburg .
Of course, you will say that it is strange to snob about the hips when it comes to the most titled figure skater of the 21st century. And you'd be right, but…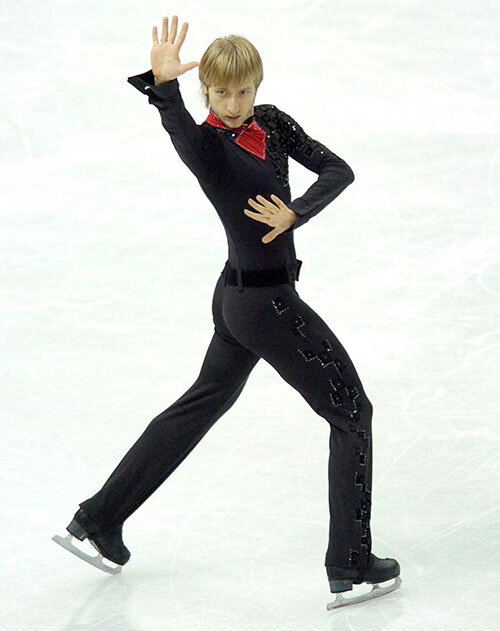 It seems to me that the problem of our attitude towards Plushenko is that for some reason we want to know: is he good or bad? A role model or a person who should not be in any case?
8 years ago, before the Olympics in Sochi, Plushenko was both an idol and a slab, lying on our figure skating and not allowing him to rise. No, not like from your knees – get up to look around: what programs are being skated and why even Patrick Chan had already become a little old school by that time.
"I scream louder and louder in a sad voice. Yes, I'm talking about time for myself, but time answers me with silence" – the irony of Igor Poroshin from his monumental text "Plushenko instead of Kovtun. Why figure skating is in such an ass" . The text perfectly captured the position of Russian figure skating at the beginning of 2014 and Plushenko's status. The status of a demigod who cannot be said no.
"I pulled Chan," Plushenko proclaimed after defeating the Canadian in the team short program, and then withdrew from the individual tournament. Moreover, the reason for the withdrawal is not at all one of those that could happen to anyone. It was Plushenko's specific injury, stemming from his previous injuries.
And then we saw the price of not being able to say no. Fearing the failure of a young athlete, no one recognized that it was impossible to win in 2014 the same way as in 2006.. And no one has yet recognized the wear and tear risk of an athlete with more than a dozen surgeries.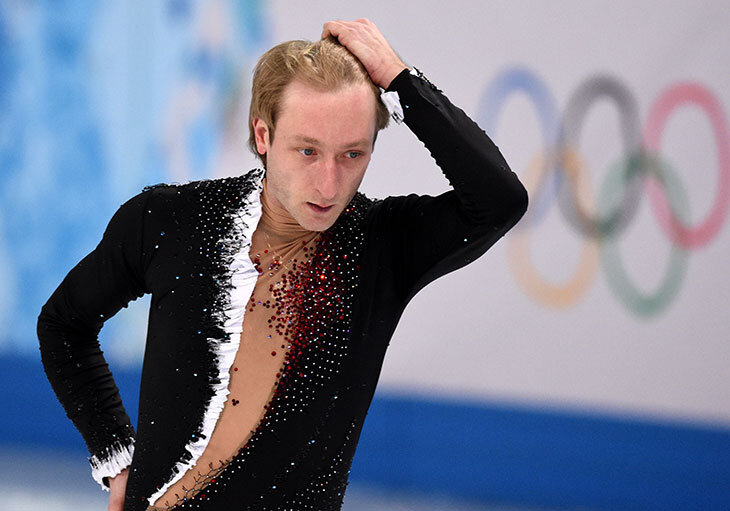 And therefore, when Plushenko announced on the legendary air of Andrey Malakhov that he was going to the fifth Olympics, the country met this with irritation.And the great athlete, due to the inability of the system to say "no" to him, was doomed to ensure that for the next few years his image was perceived by the public unequivocally – as the image of a showman.
Everything that Plushenko would have done after that broadcast, in terms of weight, was something between a post on the banned networks of Yana Rudkovskaya and an advertising billboard at a bus stop, inviting to a New Year's show. Whether it's a video where Evgeny jumps a quadruple; be it the news that he suddenly became the coach of Serafima Sakhanovich.
Ironically, the next stage in the formation of the modern image of Plushenko was something that did not depend on him in any way. If Alexandra Trusova and Alena Kostornaya hadn't happened with their stories of either growing up, or resentment, or Eteri Tutberidze's tight ice rink, we might not be talking about Plushenko now.But it happened – and I beg you, do not evaluate it from the point of view of higher morality: this incredible story brought Plushenko back to our figure years later.
Plushenko coached the figure skaters of the national team. Plushenko stood under cameras at competitions. Plushenko influenced and determined something.
And you can laugh as much as you want even at the eleventh wheels from the cart, at least at the collaboration with the choreographer She-Lynn Bourne on zoom, at least at the five-star suites. This is what made our figure alive for a year. Because from the time Plushenko left her, she managed to find a new idol, which was already gradually becoming a new stove.
How I fell in love and why I fell out of love with Eteri Tutberidze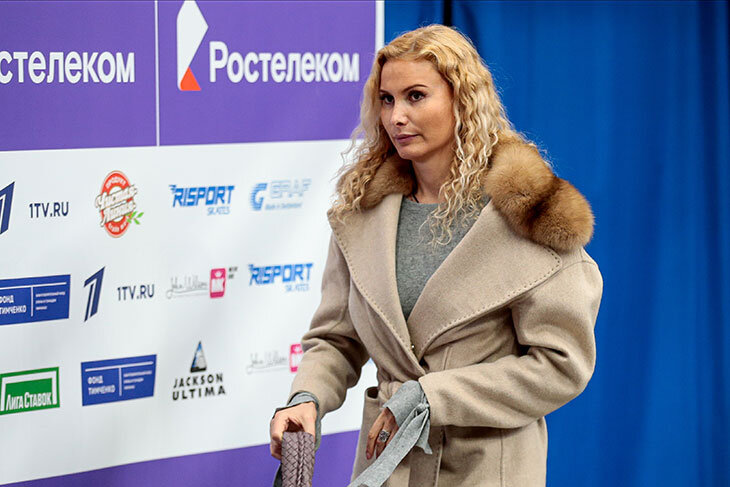 But I have a theory that our figurine is not subject to any rational laws – this is a complete phantasmagoria.
In the genre of classical phantasmagoria – chaotic, absurd and inexplicable – exactly at the moment when Plushenko had a flood with varying success (after all, he had 2 of the 4 top assets), his wife spoke. With a great action "actually, he didn't train them .  "
I wonder how it was possible to throw such a trick and not end the career of a coach? Can you imagine how Pep Guardiola loses the Champions League final with Manchester City, and then through his retinue tries to prove that his assistant coached the team? And most importantly, is it possible to imagine that after that the players would remain in the club?
Dramatically, Plushenko lost almost everything he accidentally acquired. In the Olympic season, all the top assets, except for Tuktamysheva, were owned by Eteri Tutberidze. And how many would like that this is where the point was: in the form of the absolute triumph of the new idol, which cannot be said no.
It would probably be great: the free program of the Olympics, Valieva's gold medal, Trusova's silver, Shcherbakova's bronze, everyone is happy. No one cries or shouts "I hate this sport" , everyone runs to Eteri and, together with Dudakov and Gleichengauz, wrap her in a Russian flag and shake her. Plushenko is drowning in obscurity. Nobody comes to his New Year's show – everything is with Tutberidze.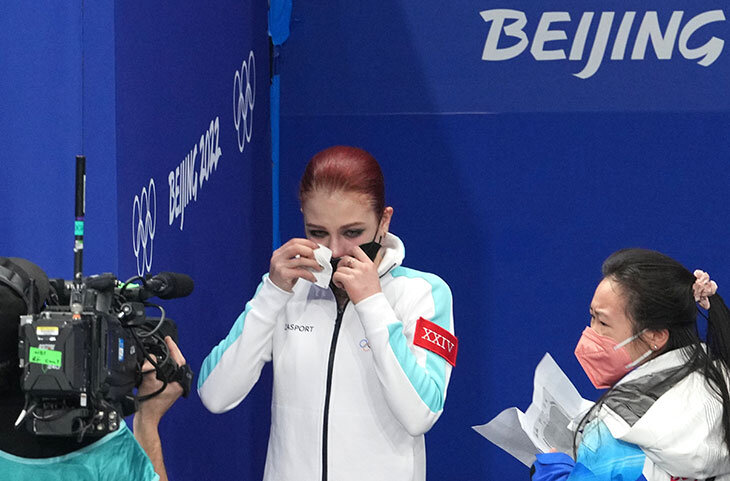 Let this seem to many to be a picture of absolute harmony, to which a little step was not enough. It looks like darkness to me. If you look at other, more developed sports, you will not find systems that would develop according to the laws of our figure.
There are no sacred cows in English football, NHL, NBA: you can leave any team and any coach. These systems are built on the impossibility of a cult of personality. No one can acquire the influence that Alexei Mishin, Tatyana Tarasova, Evgeni Plushenko, Eteri Tutberidze had with us. In the NHL and NBA, the draft system is nothing more than an artificial provocation of personnel turnover and the suppression of strong teams while building the power of the weak. The idea is that every year there could be a new top, even the most seemingly absurd one.
It has always been customary in figure skating to dismiss examples of more successful systems, say "this is different" and fantasize about a special path.. A path of a unique kind with a negligible number of competitions, an opaque judging system and half-empty stands.
But I think that there is some inner strength, the very spirit of the sport, which sometimes breaks out. This spirit led the Moroccan national team to the semi-finals of the World Cup, helps Liverpool win back from 0:3 in the Champions League final, and brings Alina Zagitova to Pyeongchang. The spirit of sport, which is insulting the very idea of ​​predestination, nepotism.
You may have a different interpretation of what happened, but I insist: everything that happened to Valieva and Tutberidze is a revolt of sports through the inexplicable.
As in Sochi there was that very jump on the roll-out that marked the end of the Plushenko era, so in Beijing there was a doping scandal and the defeat of Valieva, Trusova's tears, the destruction of the ideal image of Tutberidze, whose figure has become too controversial.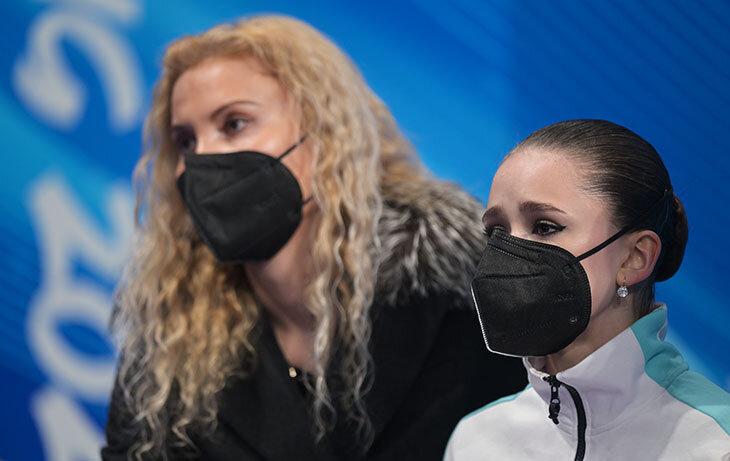 In an era when statements, likes and sometimes even silence are subjected to a moral and ideological search, it is difficult to talk about such things. But let's face it: sometimes bad events provoke good ones. Sometimes good comes from evil. Sometimes progress is due to degradation.
Everything that happened to Russian figure skating this year (I'm not only talking about Beijing, but also about the "piece of shit" , about Davis and Smolkin , about the resentment towards Tutberidze that was so visible in Shcherbakova's interview , about the next departure of Trusova and Kostornaya), actually gave him a chance.
I insist,our figure skating needs a new hero who will prove: there is no need for idols who cannot be said "no". There is no need for the one and only, beyond the skating rink of which there is no life. There is no need for besieged fortresses, even "Crystal", even any others. You don't need the right methods of preparation and shouting "KOSTORNAYA!" as the only way to reveal talent.
It can be different. Russian figure skating can exist not in Khrustalny just as it could exist 8 years ago and not around Plushenko.
But since the history of this species in Russia is a phantasmagoria, it turns out incredibly that the only person who can prove all this is Evgeni Plushenko. The same person who was Russian figure skating only 8 years ago.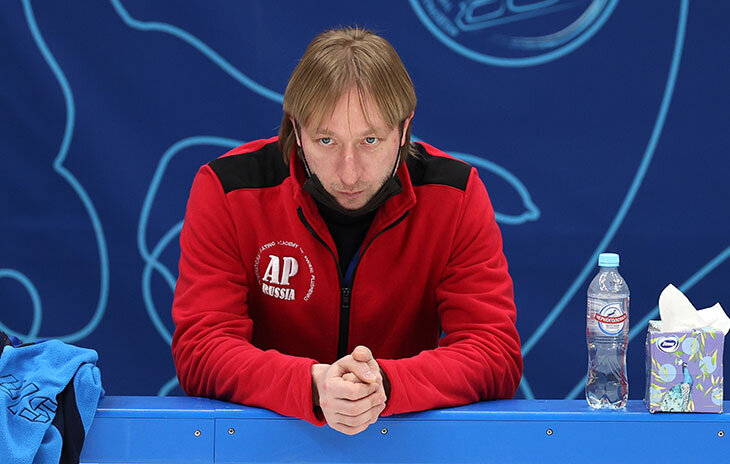 At that moment, when both Trusova and Kostornaya left him, there was only one scenario for Plushenko's possible return to the screens: if by a miracle he raises an athlete who did not come to his school in the status of a star, and this athlete will claim something significant.
This scenario seemed unlikely because the figure skating audience tends to judge someone's coaching qualities by several performances of their favorite skater. This scenario was something like a goal in the last minute: it happens, but we won't bet seriously on it.
And now we see Sofya Muravyova , a girl from the Plushenko group, who may well win the Russian championship. We see what the coolest triple axels she did at the jumping tournament. We see how proud Plushenko is of her and how furious testosterone douses our female figure in his address, which accidentally got into the broadcast .
Muravyova grew up on the infrastructure that was being built while Plushenko was trying to take advantage of two chances that fell on his head at the same time.
Another athlete from another school: maybe one day she will tell how she crashes into children on the ice, because there are too many of them (like Kostornaya), or that she does not need Olympic medals, but healthy limbs. Maybe one day she too will scream "I hate this sport," and then many will be happy: after all, this will prove to them that it's not about the personality of the coach, but about the abstract cruelty of figure skating.
She did not undergo an internship with Tutberidze, but she opened up with Plushenko: the main figure skater of the Angels will make her debut among adults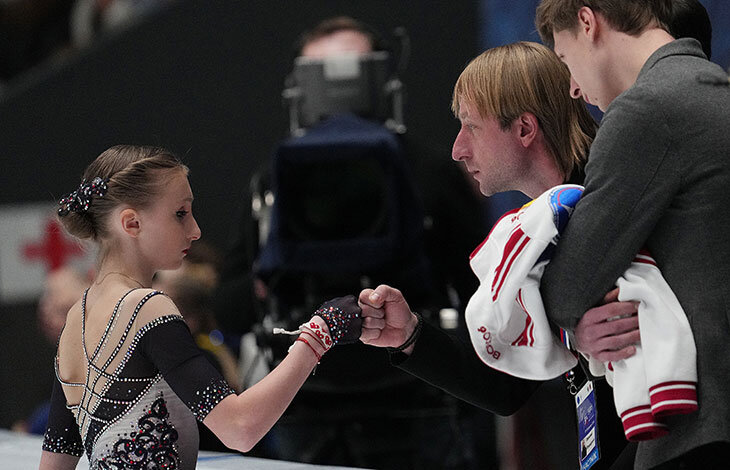 In the meantime, she looks pleased, because she receives gifts even for second place at the Grand Prix stage . While she looks like an athlete who grows up in care and love. And no one can say that all this is thanks to Tutberidze.
Before our eyes, a new figure skating is emerging, breaking through from under the asphalt of inexorable worship of one person. It seems the incredible has happened: Plushenko is back.
I blink a lot: maybe it's all an illusion. Perhaps I thought too much about Plushenko. Maybe I want too much for him to succeed.It seems to me that there is no more attractive hero than a bad guy who lost everything because of his character, and now he is striving to return what was lost..
What difference does it make what your "but" is when you think about Plushenko: after all, now it is he who is the chance for our figure to jump into the future. And for the first time in a very long time, no one can say that he got this chance by pull.
When history is phantasmagoric, every day everything starts anew.