Olympic ice dancing champion Roman Kostomarov has been in intensive care since January 10.
***
We are sympathetic to the trouble that Roman and his relatives got into, and deliberately do not speculate on the topic of health. There is too much noise around, and we see in the comments not a complete understanding of the situation. This text is just to clarify it. Here the main thing and reliable about what is happening with Kostomarov.
Sports.ru wishes the skater a recovery and his family patience.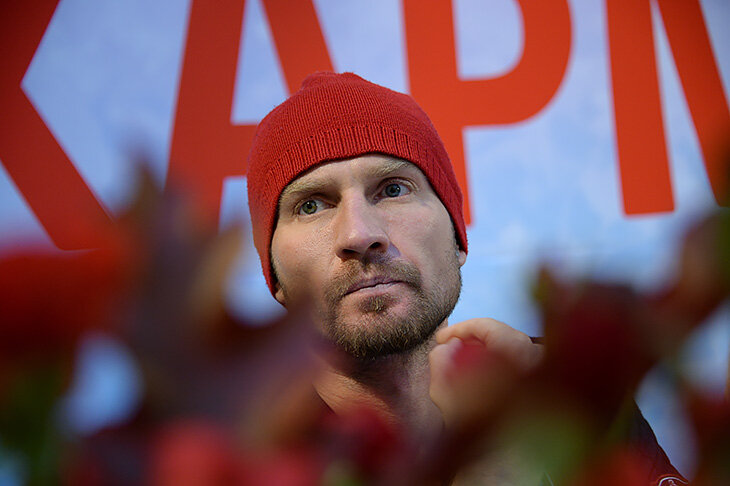 January 10: At night, Kostomarov was taken to intensive care with a preliminary diagnosis of pneumonia. He was admitted to a hospital in Kommunarka, where they began the procedure of artificial blood saturation with ECMO oxygen.
ECMO – extracorporeal membrane oxygenation. This is an invasive method of saturating the blood with oxygen in the development of severe acute respiratory failure. One risk is thrombosis (and stopping blood flow causes tissue necrosis).
January 11: Roman under medical sedation. He has left-sided pneumonia combined with influenza B. This is an acute illness caused by a viral infection. This type of virus is transmitted only from person to person.
Kostomarov in the intensive care unit for cardiac patients. He was still undergoing ECMO and was on a ventilator.
January 12: Kostomarov is in serious condition, but managed to stabilize him.
On the same day, information appeared that he fell ill a week before hospitalization, but continued to perform in the show with a temperature of 38.4, and instead of traditional therapy, he dived into an ice hole. Sergei Kostomarov, the figure skater's father, denied this:
"It is not true. And Roma has not been treated for anything now. He just caught a cold somewhere. He is a trained athlete. I'm generally shocked that he got so seriously ill and where he could have caught a cold like that. "
January 13: Roman's wife, Oksana Domnina, said that there were no changes in her condition: "At the moment there is no deterioration, the condition is stable and serious."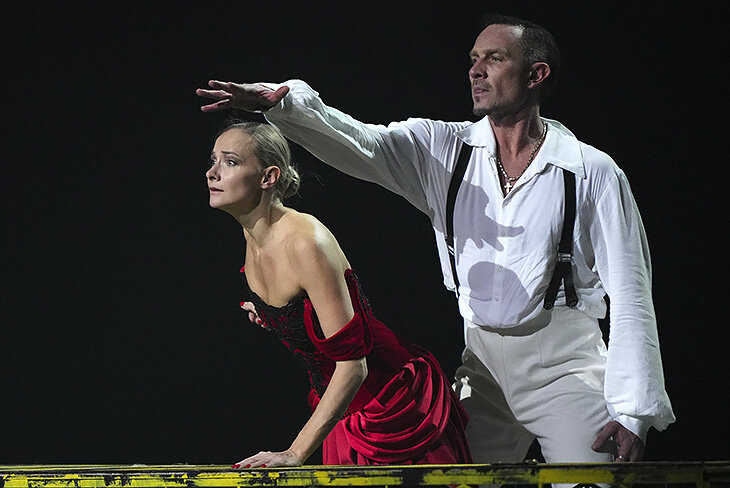 January 17: according to Sergei Kostomarov, they conducted an examination in the hospital: "Everything is the same: in a stable serious condition. They say they examined. Head is fine. We hope."
At that time, the skater is still in a medically induced coma.
January 19: The doctors plan to disconnect Roman from the ECMO machine. According to the source, there has been a positive trend in the state. The day before, Domnina was allowed into the ward for the first time.
January 23: Ilya Averbukh's show "The Nutcracker and the Mouse King" with Kostomarov in the title role has been postponed to 2024.
Navka and Kostomarov went down in history with this number: a blonde gypsy and a macho bullfighter
January 24: It was reported that two weeks after the hospitalization, Roman began to recover. Mother – Valentina Kostomarova – denied the news:
"Well, no news yet, Oksana Domnina will go to him, I will know in the evening. She went to see him yesterday, but so far nothing like that – no big changes. Until he started to come around. He is still in the same state he was in. Maybe the doctors have already started doing something with him. I don't know yet."
January 25: According to Match TV, Kostomarov came to his senses, but was still on a ventilator. The next day he was talking to his family.
January 27-31: news about positive dynamics appears. Kostomarov is still on a ventilator, but his lung condition has improved.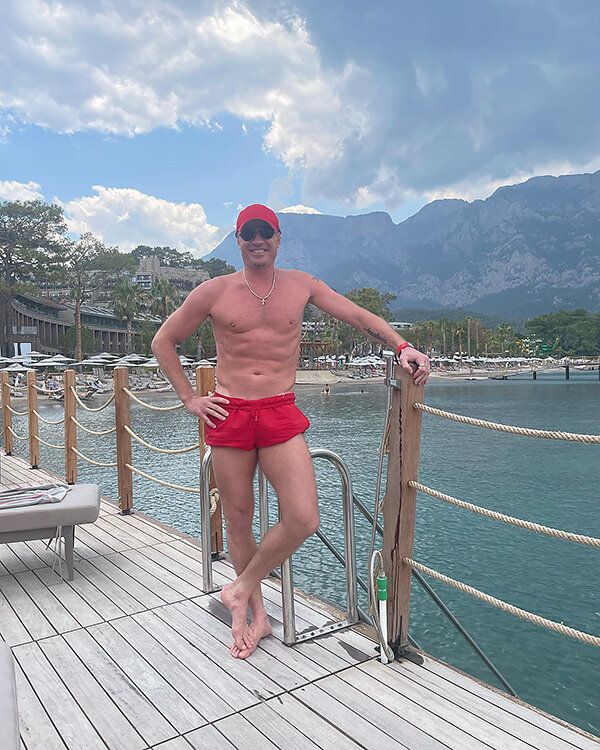 February 3: there was a risk that Kostomarov could have his toes amputated. Since he spent more than five days on the ECMO machine, small vessels suffered – tissue necrosis began, first of all, he touched the limbs.
The operation was scheduled for the near future, the doctors continued to fight for the fingers.
February 6th: Consultations were going on about the amputation of part of the leg due to gangrene.
February 7: According to TASS, both feet were amputated to Kostomarov. The source said that Roman is conscious and under the close supervision of doctors. And according to Match TV, the foot was amputated only on the left leg.