Cristiano Ronaldo is only accelerating in Saudi Arabia so far – now he scored for the first time. At 90 + 3 in an away match with Al-Fateh, he converted a penalty and brought a draw (2: 2). For connoisseurs – there is a video here , this is a slight blow to the center.
It is curious that only in Real Madrid did Krish manage to score the first goal faster – in the very first match. For example, in Juventus they were waiting for the fourth, in Sporting – the fifth, and in United in general the tenth.
True, Al-Nasr has only one victory in three matches with the participation of Ronaldo. The team leads the league: on a par with Al-Shabaab in points when they are on the bench. True, they missed the next chance for a trophy: they lost the semi-final of the Super Bowl.
And what does Ronaldo generally surround in Riyadh?
The Athletic collected insiders  and opinions from knowledgeable people, and we chose the most interesting.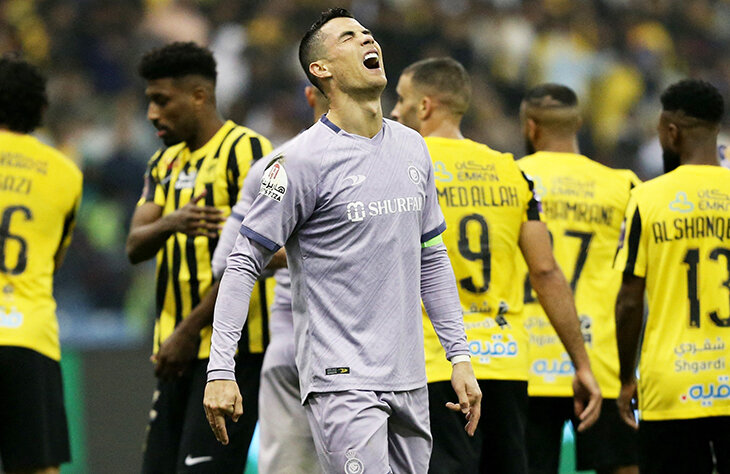 Due to the heat in Saudi Arabia, little training is given. And local players lack football culture
Former Espanyol coach Vicente Moreno took over at Al Shabaab last July and was most impressed by the heat:
"I am curious to see how Ronaldo will adapt. He will have to train in the afternoon, because in the summer it is impossible to do this in the morning – 50-degree heat. At first glance, this is not so important, but if Ronaldo has lived in one regime for many years, it will not be easy to reshape it.
Due to the extremely high temperatures, Saudi clubs usually have no more than one training session per day. Sergio Piernas, who was the assistant coach of the Saudi Arabian youth team in 2021, says it makes it difficult to build a strong coaching team.