Ronaldo's personal manager becomes famous.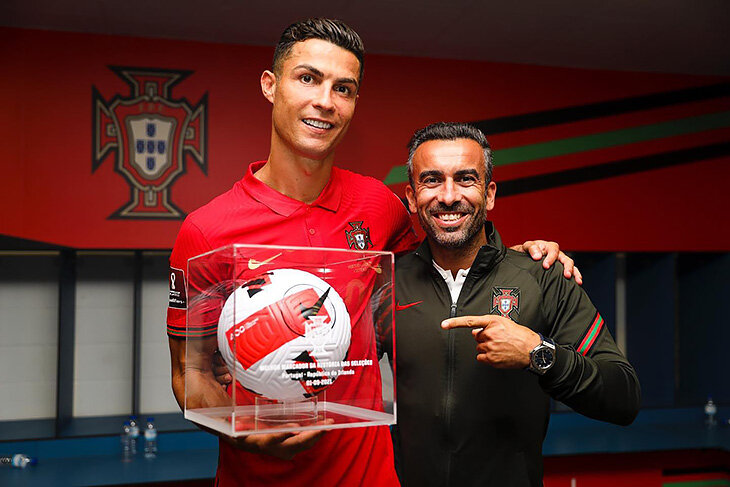 The transition of Cristiano Ronaldo to Al-Nasr was not handled by Jorge Mendes, but by Ricardo Regufa. The name of a friend and personal manager of Ronaldo began to sound more and more often. Marca wrote that he received 30 million euros in commission for the transfer of the player.
Found each other at Nike, Ronaldo got a big contract
They met over 20 years ago. Ronaldo was then 16, Regufe – 21. In 2000, Regufe got a job at Nike and organized photo shoots with the players of the Portuguese national team. If they needed Nike boots, they asked for them from Regufe. He himself tried to become a footballer, but then he focused on studying marketing, which defined his life.
Ronaldo liked the work of Regufa – so he began to accompany the football player at other commercial events. Thanks to their connection, Nike easily negotiated a contract with Ronaldo. Regufe shared on social networks that he "signed the best player of all time in just two years."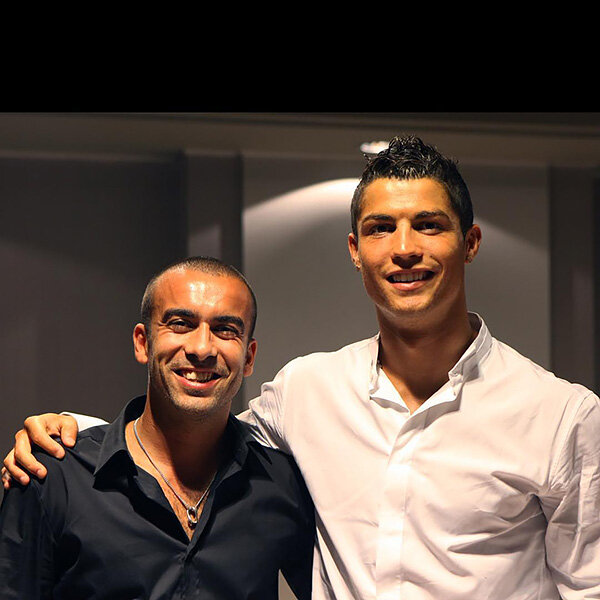 Regufe worked at Nike for 18 years and in 2018 became Ronaldo's personal manager.
Regufe develops Ronaldo's brands, seeks sponsors, works with media
Jorge Mendes was responsible for the sports part of Ronaldo's life, for other activities a smart manager of a different type was needed – here is the development of brands, and sponsorship agreements, and work with the media. That is what Regufe is responsible for.
A Daily Mail source said that Regufe has a responsible and difficult job, but he approaches it with great enthusiasm. In addition, he and Ronaldo are best friends, and their relationship has grown stronger over the years.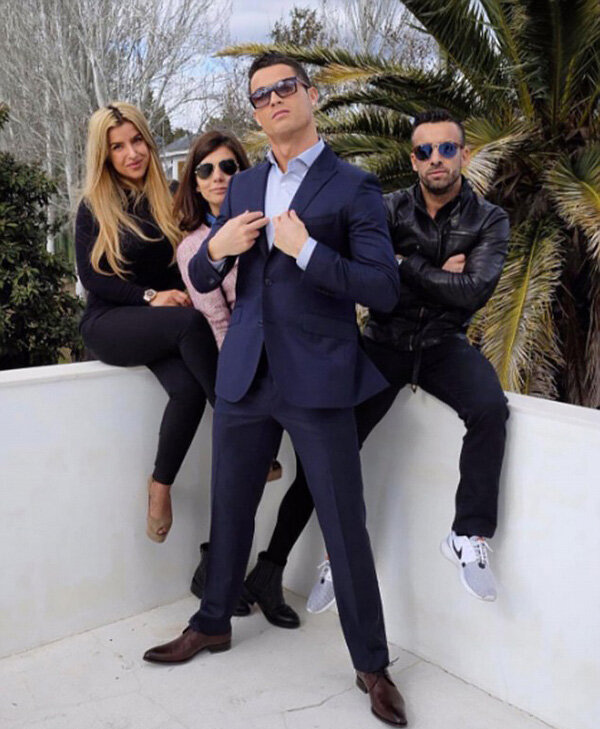 Gradually, Regufe expanded his influence, delving into sports issues. He was involved in negotiations with Manchester United to terminate the contract with Ronaldo and carried out a deal with Al-Nasr.
Colleagues and club managers highly appreciate Regufe. He is professional and diplomatic
Regufe is a very good manager, a source who worked with him personally told The Athletic about this. He has a positive reputation in the industry. Liverpool sporting director Julian Ward noted Regufe's level of work ten years ago: "An intelligent professional who has developed strong relationships with coaches and players who work at the elite level in the sport."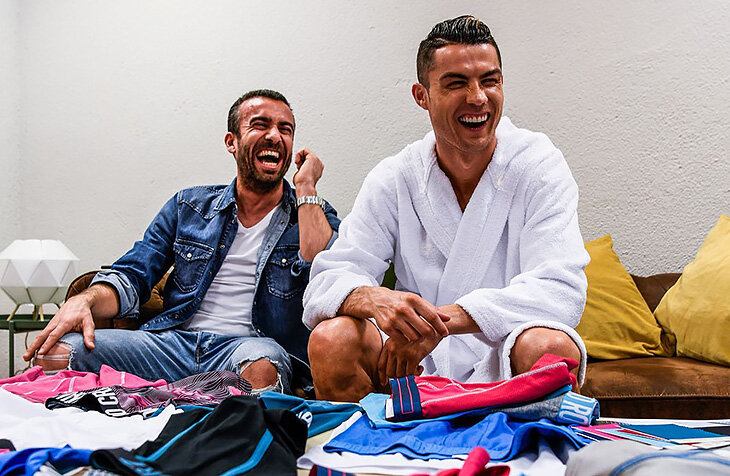 The effectiveness of his work was also noted in Manchester United. Regufe interacted with people at all levels, from CEO Richard Arnold to communications staff, and his diplomatic skills were highly valued. If Ronaldo was to participate in any non-football action, it was organized by Regufe.
Key qualities: negotiation and the ability to convince. Regufe always protects clients, while remaining sensitive in communication with a third party. But even he failed to dissuade Ronaldo from being too frank in an interview with Piers Morgan.
Regufe travels with Portugal to major tournaments. The first to congratulate Ronaldo after winning Euro 2016
It could be easily spotted at Euro 2016. It was with him that Ronaldo hugged immediately after winning the final – he was the first to receive congratulations from him.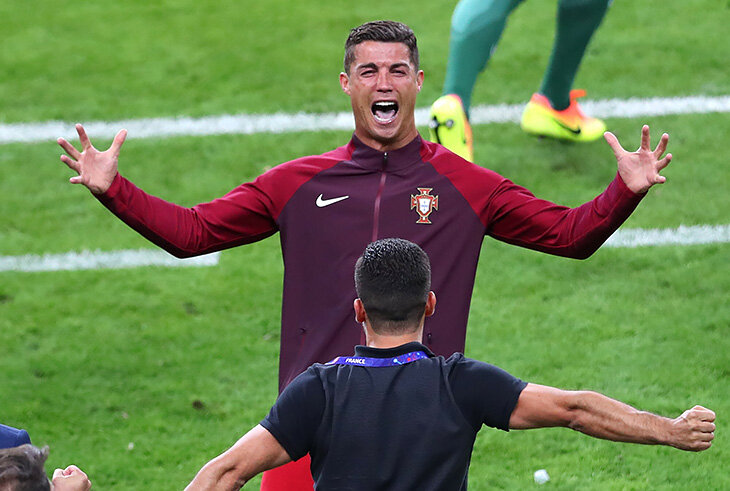 Régufe often joins Ronaldo on the pitch during celebrations, as he did for Portugal and Real Madrid after winning the Champions League final.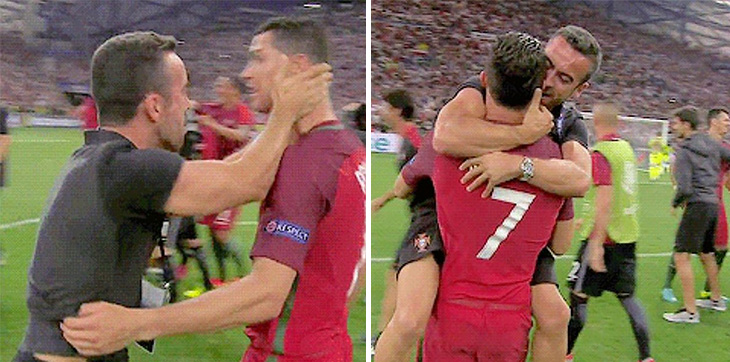 Regufe came to Russia for the World Cup, was with the Portuguese national team and at the 2022 World Cup in Qatar. According to Record, not all players were happy with this: he was not an employee, but he visited places intended only for players, and they did not understand why he was needed there and considered his influence excessive.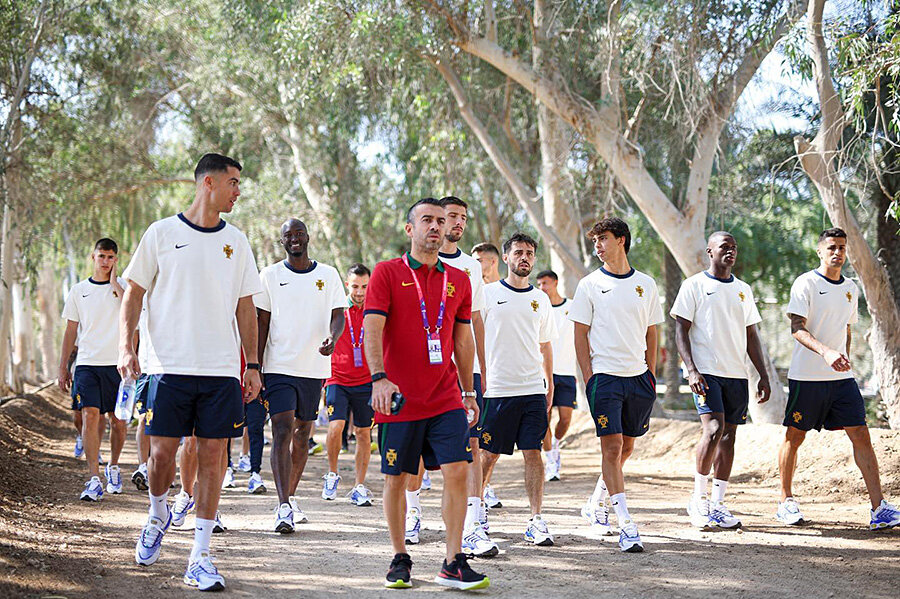 On the other hand, The Athletic sources, commenting on the situation in the national team, say that Regufe is considered a good guy, and is known to most players. So the negative attitude towards Regufa in the national team is far from being a reliable fact.
Regufe does not give interviews, but constantly takes pictures with Ronaldo
A few more quick facts:
• Birthdays are celebrated one after another: Ronaldo's on February 5th, Regufe's on the 11th.
• In Portugal, they even got a joint nickname – Cricky: from Cristiano and Ricky (as Regufe is more often called).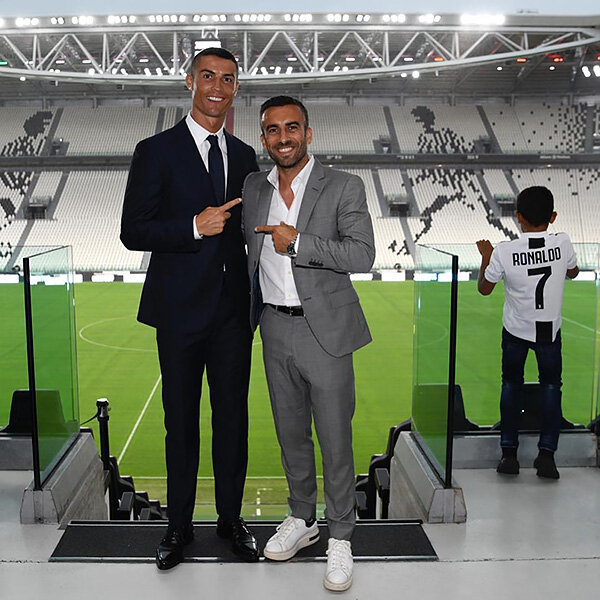 • Regufe has a reputation for being seen often (they have many photos with Ronaldo) but never heard of. He has appeared at many luxury events with Ronaldo, interacting with a variety of world celebrities. But he turned down requests for an interview, although, of course, he could tell a lot of interesting things.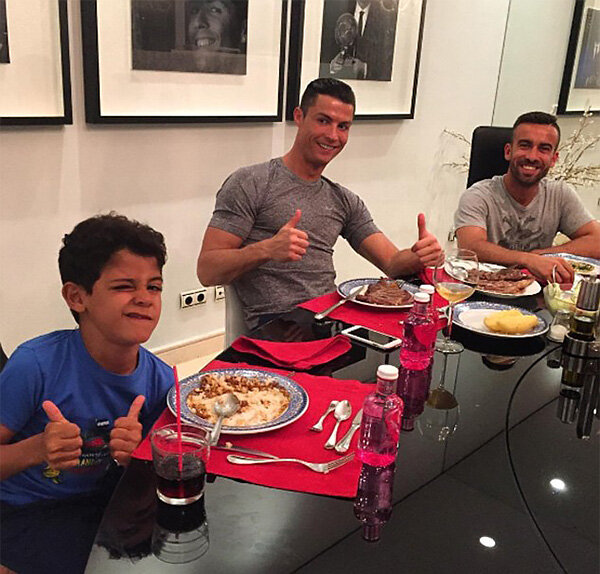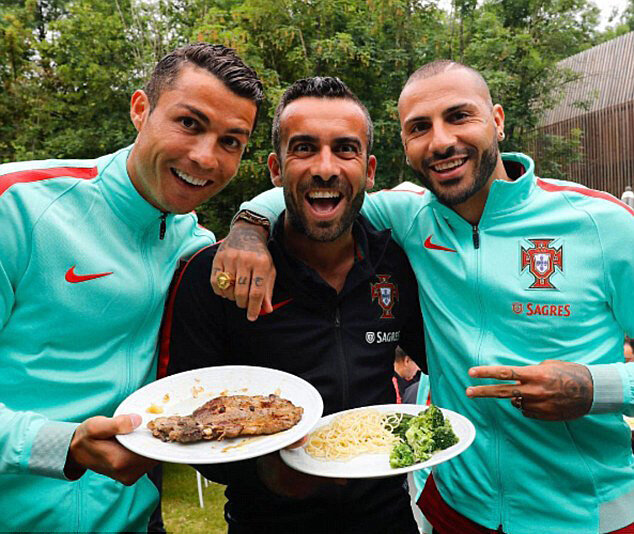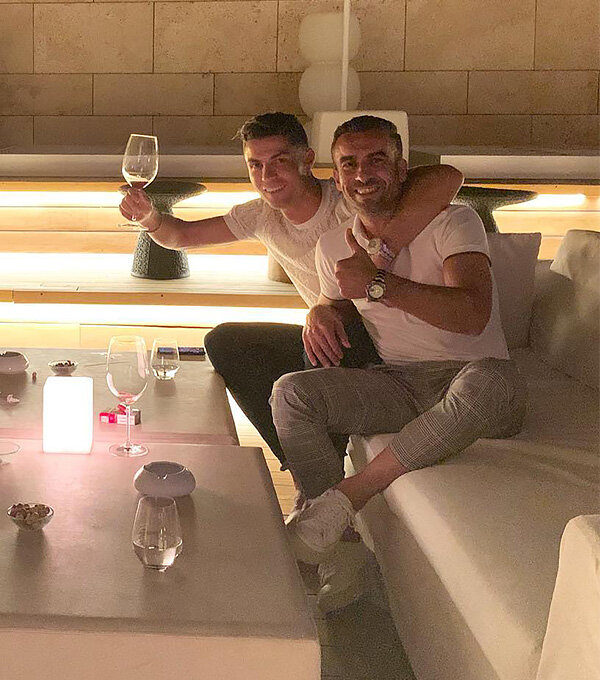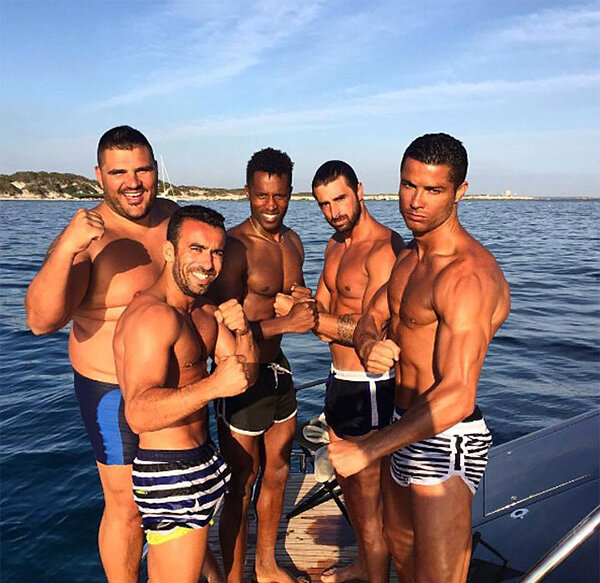 • The famous story of how Ronaldo walked around Madrid in a wig with a mustache began with the idea of ​​Regufe. Cristiano said: "We walked around wearing these mustaches and hair. We looked at the hotel, and people looked at us and asked: "What are these, rock stars?" Then we agreed to communicate only in English. But when we went to the bar, I blurted out once in Portuguese. One guy told me he knew who I was. And he went to tell everyone about it. It upset me."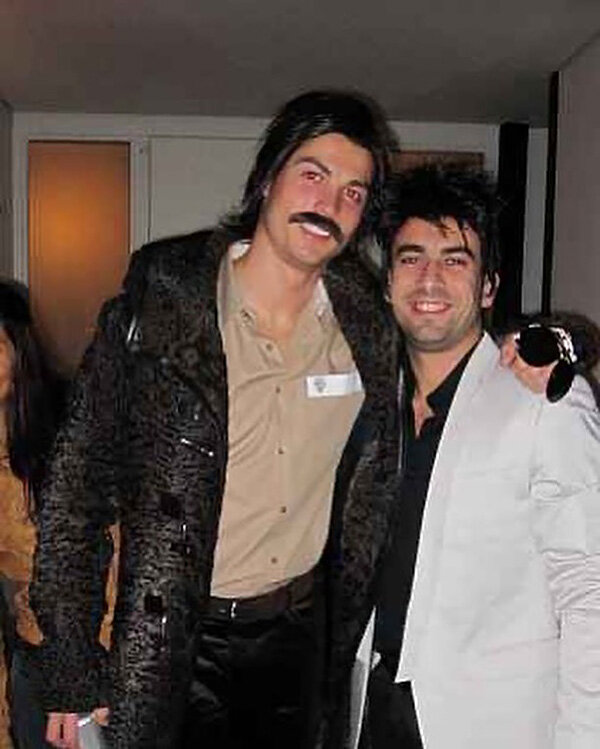 • Interestingly, Regufe celebrated his 40th birthday without Ronaldo. The football player that evening in Turin had dinner with Georgina Rodriguez.
• Regufe's home is in Porto, although he lived in Madrid for extended periods during Ronaldo's Real Madrid career. He has over 300,000 followers on social media. My wife has more than two hundred thousand, she develops a brand of women's clothing. Together they are raising a daughter who was born in February 2020.