In the quarantine spring of 2020, when Marat Safin became the star of social network live, in one of them Tina Kandelaki asked "Maria Sharapova or Anna Kournikova ?" he chose Anna.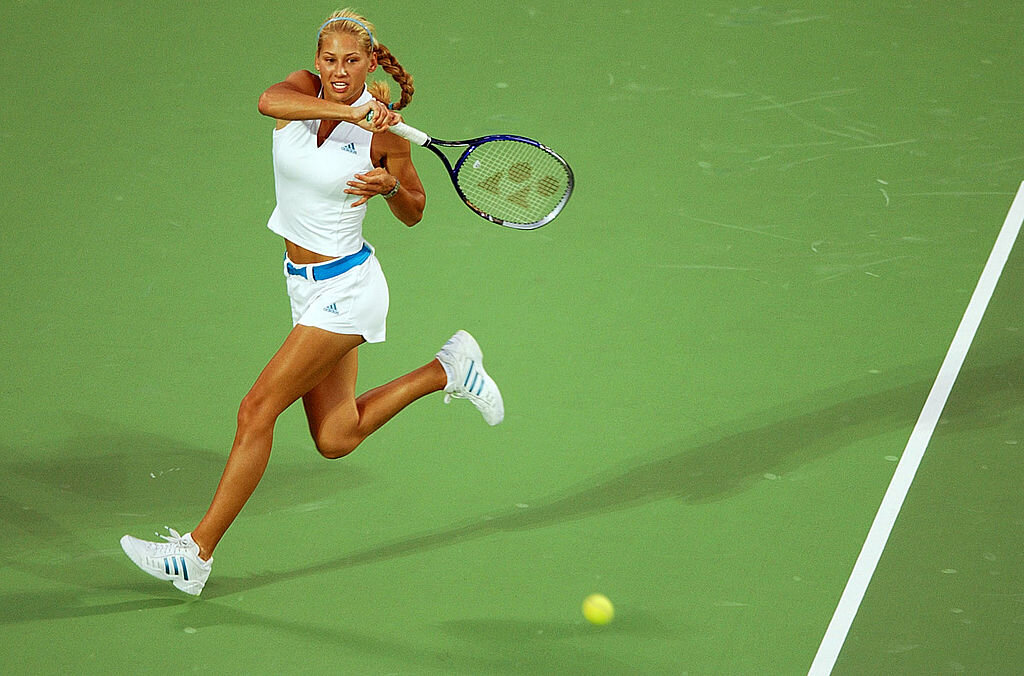 Kournikova and Safin really have something in common: as children, they trained together at the iconic Moscow Shiryaevka, and as adults, they became the first globally popular Russian players. They shot at the professionals almost simultaneously: Anna at Wimbledon -1997 reached the semi-finals, and Marat a year later at Roland Garros – from qualification until the second week through Agassi and the current champion Kuerten .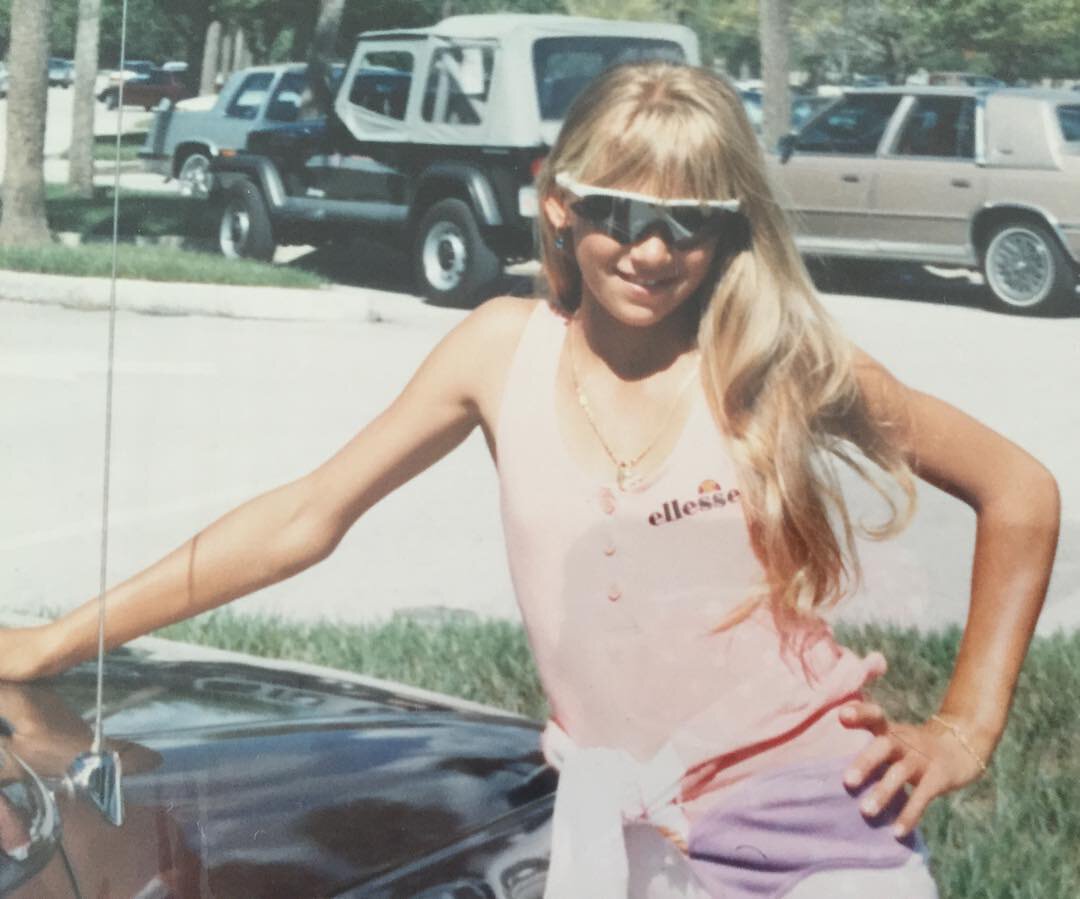 Kournikova in Florida in the early 1990s
Later that year, Safin made the famous line that Kournikova, who is a year and a half younger, constantly beat him as a child. Further, he, however, clarified that this "constantly" happened only at the Bollettieri Academy , where he spent two weeks at the age of 12 (did not pass the selection and returned to Russia).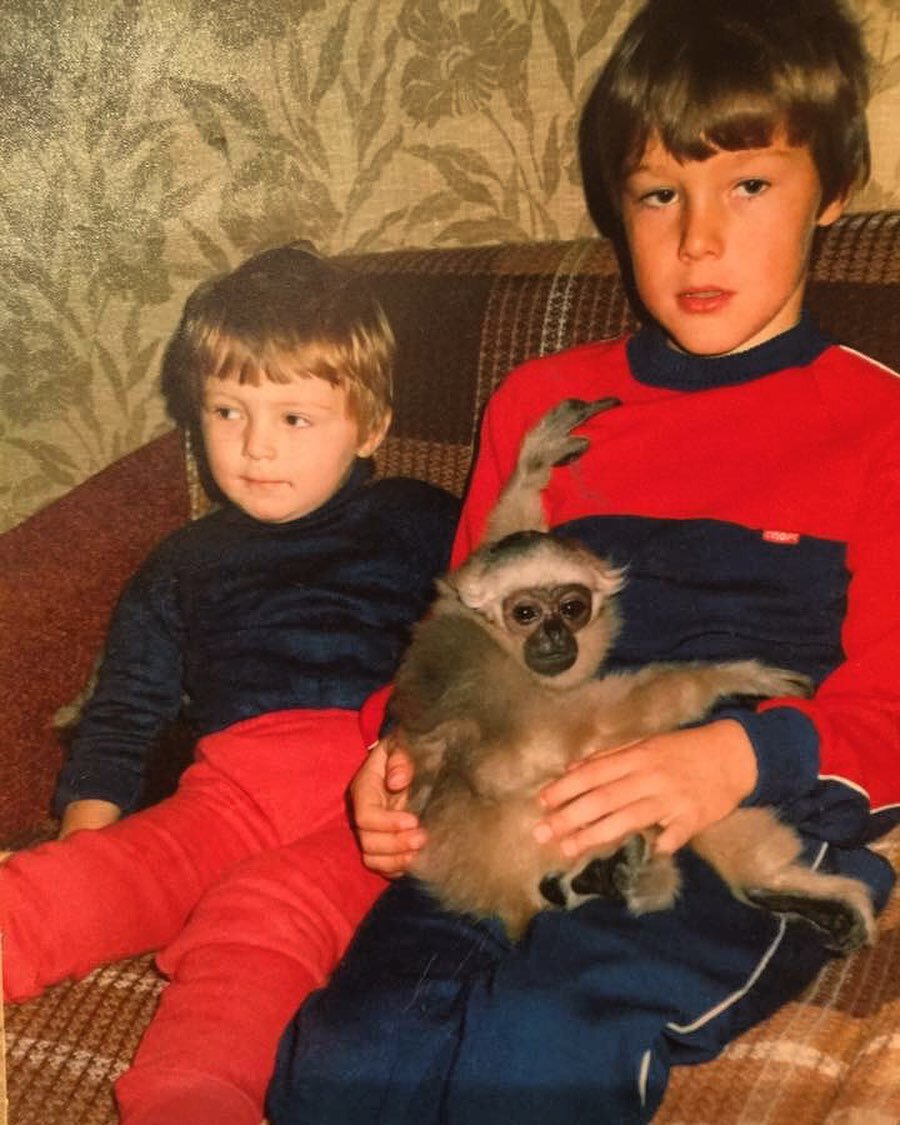 Marat and Dinara Safina
Ten years later, those training matches recalled Kournikova: "It was like that, but not all the time. In general, Marat played average in juniors, but then he amazed me with his upbringing and restraint.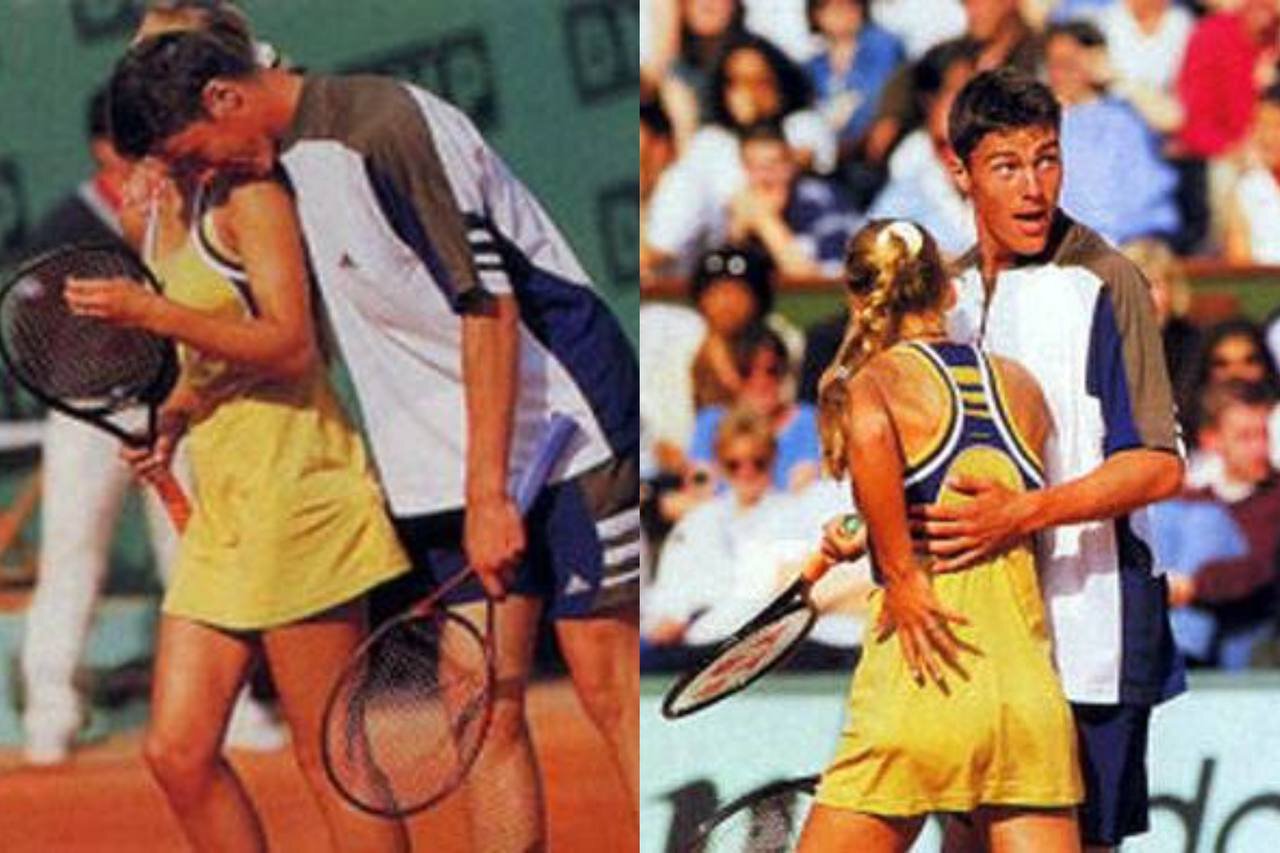 On the professional court, Safin and Kournikova crossed paths a couple of times – these were unofficial, poorly documented and therefore such romantic meetings: at Roland Garros -1999 (where adidas gave away 150k key chains with fragments of Anna's dress) they played an exhibition match in mixed doubles, and for three years later, they trained together on the second day of the super tournament in Miami.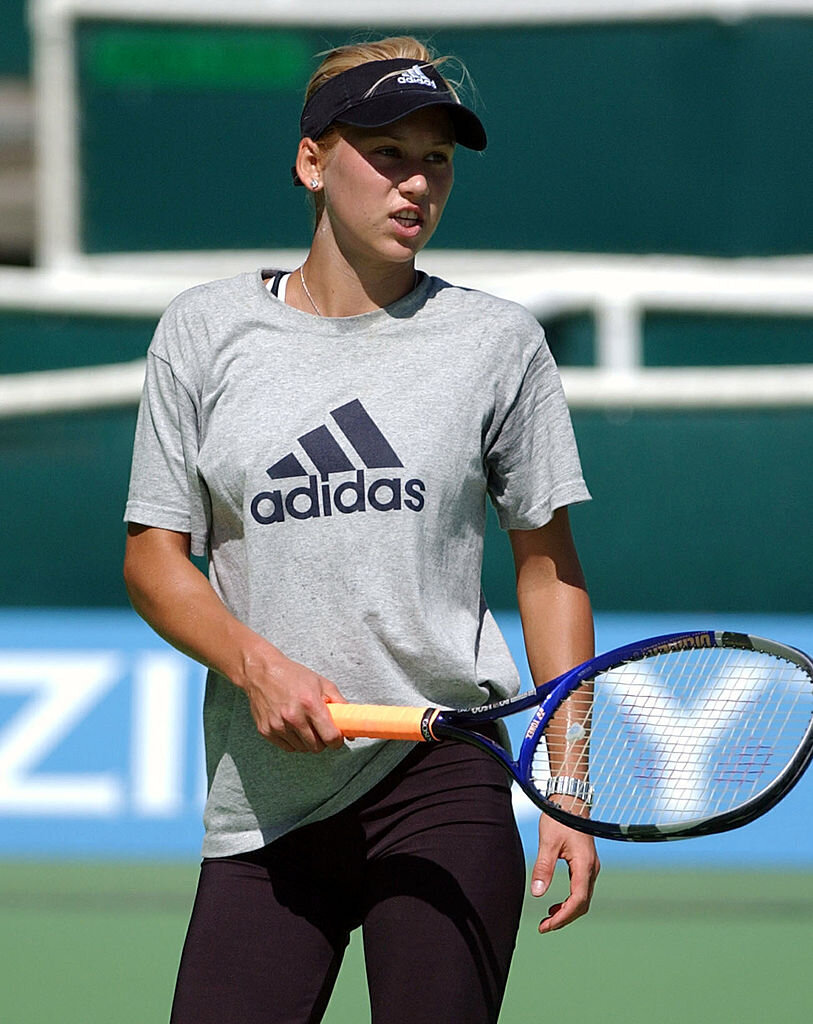 2002 was the year when Kournikova's pop-cultural relevance seems to have reached a peak – when she became the sexiest woman on the planet according to FHM magazine and one of four tennis players in the Forbes list of the highest paid celebrities. At the same time, he and Enrique Iglesias confirmed that they were dating, having come together to the MTV awards ceremony.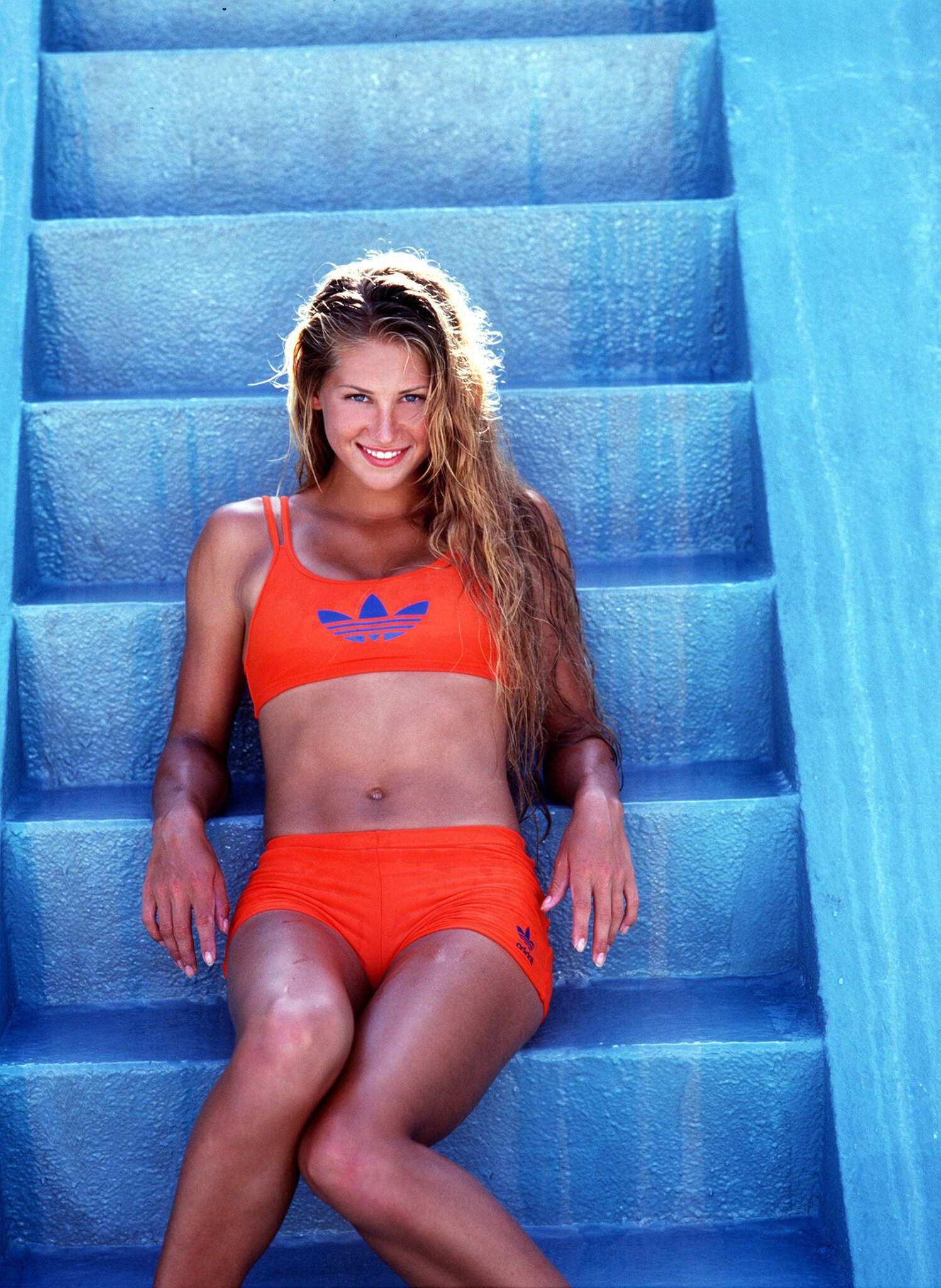 On the court, Anna, however, spent the last full season; and if in a pair she at least  won the second Australian Open , then alone she collected the Kournikova Helmet, losing in the first rounds of all major tournaments. However, even that season, Anna played in several semi-finals and one WTA final, and in the first two months she even slightly improved her rating (and let's not forget that she finished tennis because of an injury, and not because fell into some kind of rating abyss).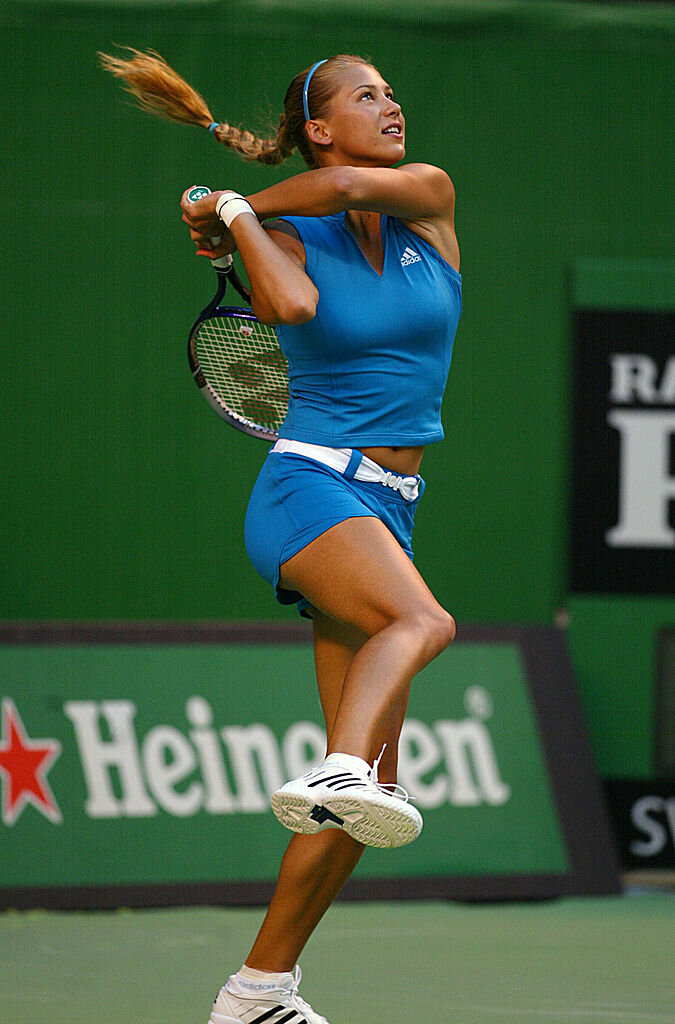 Safin also stayed in Australia at the start of 2002 – there he gave tennis a cult visual with three blondes in the box and reached the final for the first time, suddenly losing to Thomas Johansson on his birthday. Thanks to the Melbourne performance, Marat returned to the top 10 and, unlike Kournikova, who received a wild card in Miami, came there as the sixth seed. They showed the appropriate results: Kournikova lost to Eleni Daniilid in the first round, and Safin reached the quarterfinals for the first and last time in Florida (lost No. 1 to Lleyton Hewitt).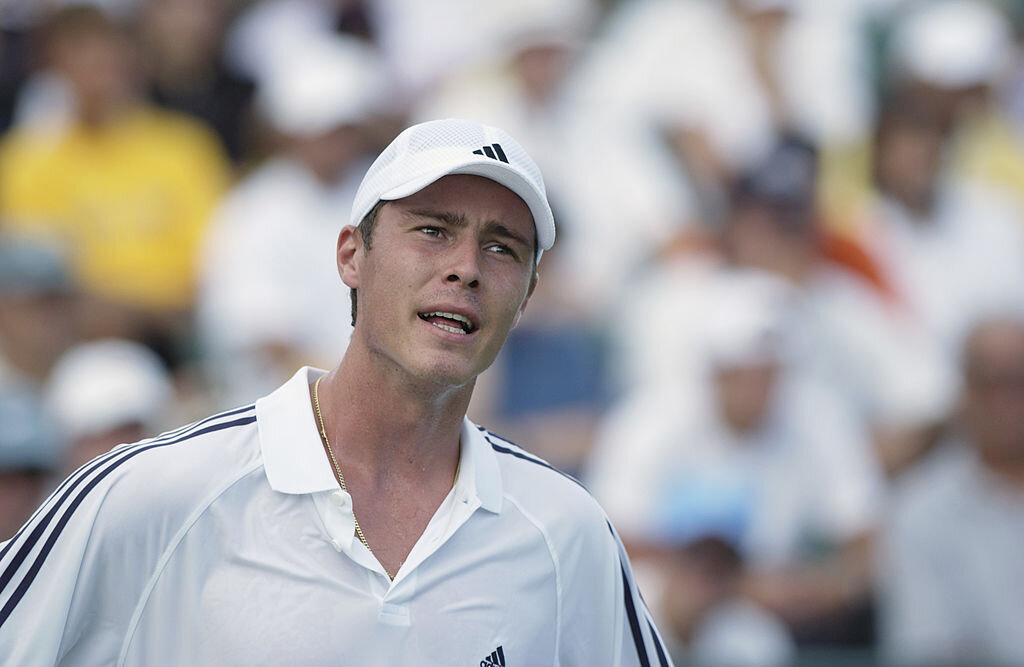 True, at that tournament Safin distinguished himself not by tennis, but by a small scandal. As a player in the top eight for the tournament week, he was provided with a sponsored Mercedes. Marat had an accident and asked for a replacement car, and when he was refused, he was rude to a company representative, so ATP fined him $5,000 (he earned $66,450 in prize money).
Kournikova, who needed game practice, held training matches before the start of the tournament, where spectators were allowed in – and, according to one report, there were more of them than at all qualifying ones. One of Anna's workouts was with Iroda Tulyaganova, the other with Safin. The latter was also attended by her supposedly ex-boyfriend, 26-year-old Ecuadorian Nicolas Lapentti, the 22nd racket of the world, but only in the unenviable role of the third wheel.
How that match ended is unknown, but the visuals from it warm the soul even 20 years later.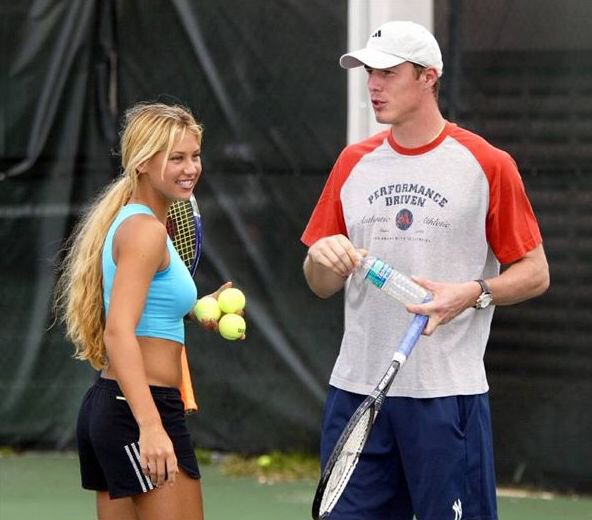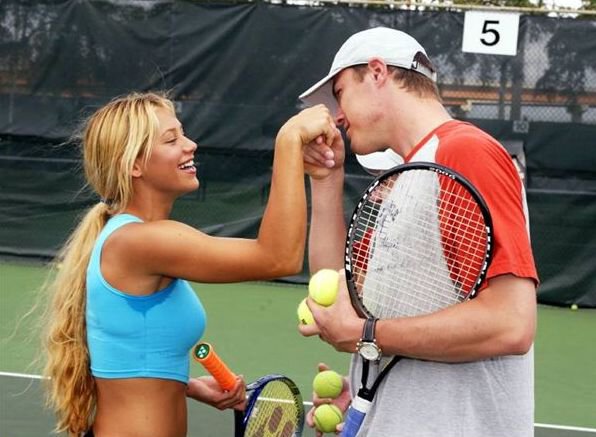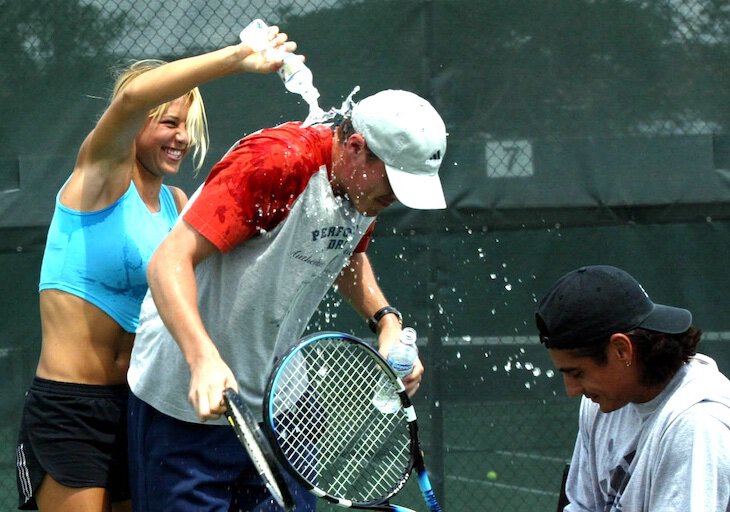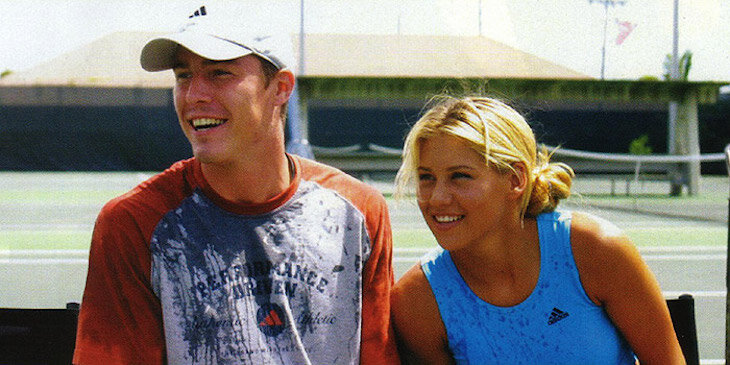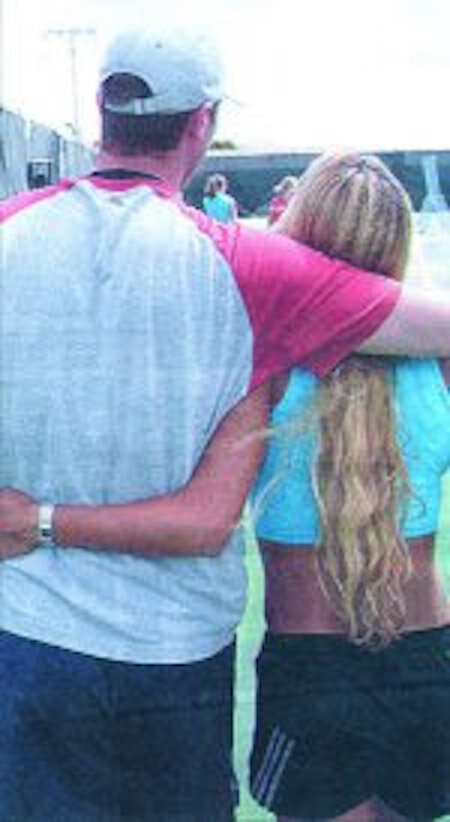 "We have known each other since the age of seven, we started training together at Spartak. I treat her like a relative, so I don't perceive her as a woman, "Safin said about Kournikova in 2020.
Too bad Anna gives interviews about once every ten years.