But the cooperation has a touching story.
Bolton are the legendary club of the Premier League of the 2000s. The Sam Allardyce Gang with Anelka, Diouf and Kevin Nolan. The club has been floundering in the lower divisions in recent years and was nearly liquidated in 2019 due to financial problems. Now Bolton have found a stable source of funds by selling the rights to the name of the stadium. But the fans are not very happy.
In the best years, the 30-thousander was named after Reebok, then after the Italian outfitter Macron. Since 2018, the name has been sponsored by the University of Bolton – the stadium was called University of Bolton Stadium (or simply "Uniball").
From 1 July 2023, Bolton's stadium will be known as Toughsheet Community Stadium for the next five years. And by ear, the British can recognize "harsh shit."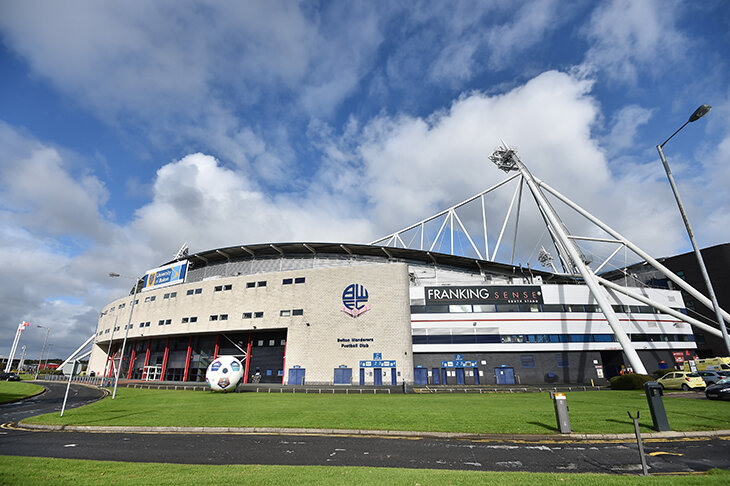 The sponsor is a manufacturer of environmentally friendly building materials.
Bolton will now receive money from local sustainable building materials manufacturer Toughsheet.
Very similar to the expression Tough Shit: "severe shit" or "hard shit" translated into Russian. Yes, it sounds like school humor, but football social networks are now filled with jokes about Bolton.
The funny thing is that the company does not ignore jokes. Here are the words of Toughsheet Director Doug Mercer: "We're glad it's been so much fun. Obviously, the name is a little ticklish. But I can't wait for commentators and pundits on Sky Sports to blush and try to say it."
The sponsor came because of the dead wife. She loved Bolton
True, then Mercer added that he decided to sponsor Bolton in memory of Bernardet's deceased wife, a big fan of the club. She had breast cancer, but the woman went to the matches until the last. Even on crutches and after taking heavy medications. According to Doug, he himself is a fan of Bolton, but his wife simply adored the team.
Fans did not particularly like the new name. The club's management replied that they had contacted 400 different brands – and the offer from Toughsheet was the best. In addition, the arena will still be officially called TS Community Stadium. And in short, and without unnecessary puns.