The champion is on fire.
The Saudi Arabian Grand Prix ended with a Red Bull double – it seems that there can be nothing unusual here? But in reality, the result is the rarest, with the potential to greatly shake the team, the championship intrigue, and the entire Formula 1 .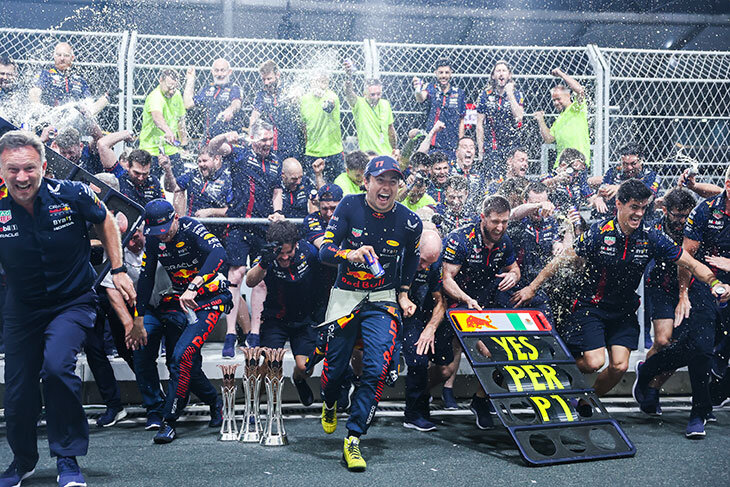 After all, it was not Max Verstappen who won , but his partner Sergio Perez – and the current champion hung on the tail of the Mexican for 20 laps, but could not gobble up the remaining 5 seconds. How long have you ever seen this in the performance of reigning champions against implicit second numbers – and also in the performance of those who are considered the talent of the generation and the fastest pilot of modern F-1?
In previous years – and Verstappen, and Hamilton, and Vettel – this usually ended in overtaking and at least pressure. However, Max in Arabia was never able to get close, although he pressed hard – especially after the 38th lap. It was then, and right up to the finish line, that Max's gradual loss manifested itself in full: Verstappen and Perez were pointed to the same reference pace, but the champion simply ignored and attacked 0.5 seconds faster from the circle, and Sergio was surprised in the style of "why then do you ask me to go slower?", but matched the speed of Max.
Here are the dynamics of a "smoothed" racing pace (without "peaks" when exchanging the best laps) – Max has no clear advantage. No. 1 never got closer to No. 11 by more than 4 seconds – and even then Perez again quickly left to 5-6 seconds. Could you imagine this?