The situation is not as bad as it seems.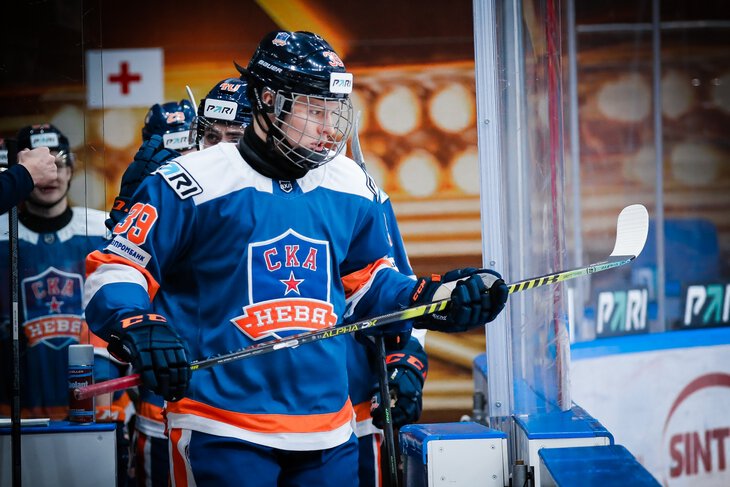 You have not yet recovered from the defeat of Russia in the match with the Belarusians at the 2022 Channel One Cup, and now there is already fiery news – several KHL insiders at once report that SKA will loan out Matvey Michkov. Until the end of this season, the 18-year-old scorer will play for HC Sochi.
If at first glance this doesn't really bother you, then here are a few facts:
• Michkov is the most talented junior in Russia in recent years, who has been seriously compared to the one-eighth number – the one who recently closed the eighth hundred goals in the NHL (maybe heard). Matvey will enter the NHL draft only next year and claims to leave in the top two.
• He was recruited by SKA at a very young age – more precisely, he exchanged for 400 thousand rubles from Lokomotiv, where Matvey himself moved from Perm. And Roman Rotenberg has said so many times that Michkov is the future of world hockey, one of its main stars, and so on. And Roman often said that SKA is the best in the country to develop players – and work with Michkov was to prove it.
• HC Sochi is now the absolute worst team in the league, with no serious ambitions or tournament hopes.
All this looks like the career of the main Russian junior since Nail Yakupov (the first number of the NHL draft in 2012) is crumbling before our eyes. In fact, it's not like that.
So, Michkov is the one who is the new Ovechkin?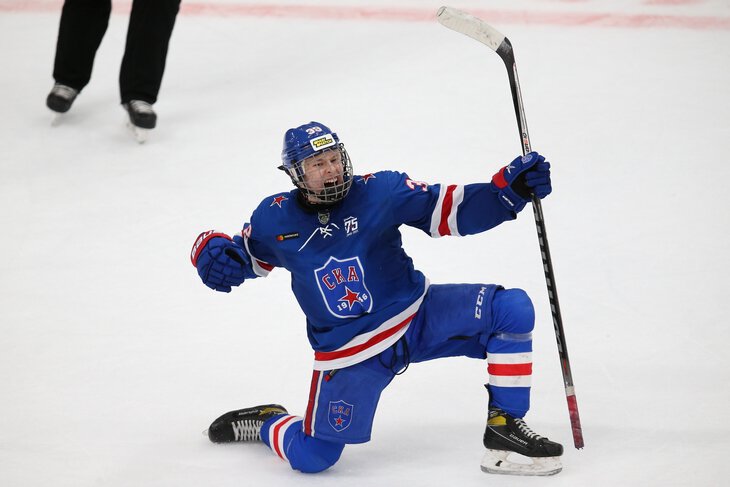 They started talking about Matvey very early – around the time he was 15. And yes, this usually happens with talents of the level of Ovechkin, Crosby and McDavid – all these parallels surfaced immediately and have haunted Matvey to this day (now he is 18).
In 2020, as part of the Russian national team, he took the gold of the Youth Olympics (for players under 15 years old) and set the scorer record for such tournaments with 14 points. Then they began to pull him up not only in big hockey, but in more hockey – Matvey turned out to be in place everywhere and therefore immediately got to the series of checkpoints before many active NHL stars.
A year later, he went to the YUCHM, where boys under 18 play, and Matvey was 16 – and there he also scored the most points. In the same 2021, the Russian team with him won the Glinka / Gretzky Cup (this tournament is very rare for Russians) – and Michkov is again the top scorer.
In the autumn of the same year, he was taken to the Russian national team for the Karjala Cup – and Matvey became the youngest hockey player to play for the national team. At the same tournament, he scored the first goal (also the youngest in history) – and performed it in the lacrosse style .
Cool, but 2022 is already ending. Something about him has not been heard for a long time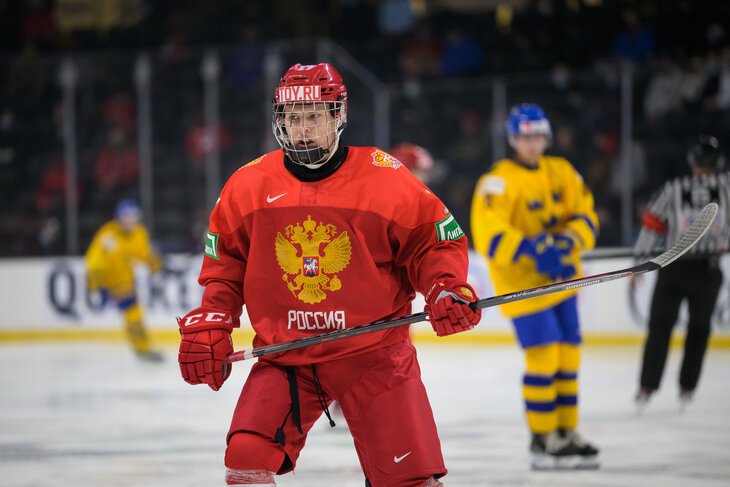 Quite right – and the point is, basically, that Russia was excluded from the list of participants in almost all international tournaments. Actually, re-read a few paragraphs above – Matvey earned all his fame on them.
He was one of the stars of the MFM-2022 – but at first it was postponed due to the coronavirus, and then, in August, Russia was not allowed to go there. Michkov would have been a key player at the 2022 YJWCH, but you yourself know why he didn't play there.
Now more or less the entire hockey world would follow Michkov's every step in preparation for the MFM-2023, but you yourself know why he won't go there.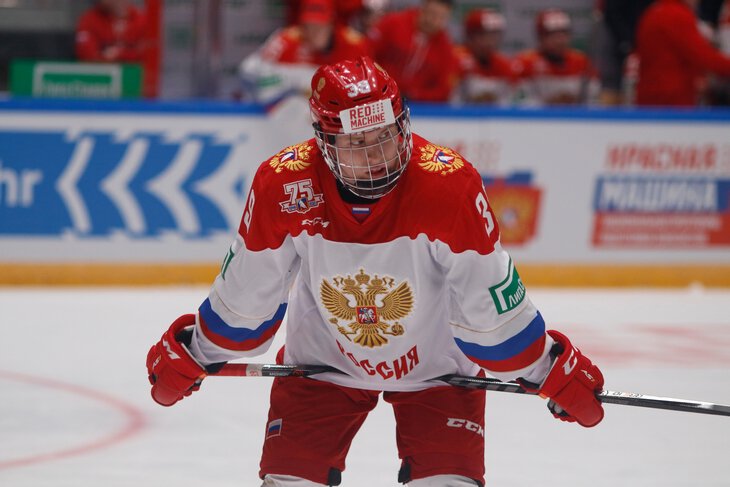 He only has a club career left, and in Russia, traditionally, they pay much less attention to it (FHR is doing its harmful job). And it's not that Matvey succeeded at the club.
Yes, he burned out the MHL for SKA-1946 and, obviously, this level has outgrown. They tried to connect him to the KHL team, but he is not yet ready to play a lot for the 1-2 link of the top club. There is the VHL, but it seems that the player is too cramped there (10 + 4 in 12 matches). It turned out to be such a small impasse.
In October,  in an interview with Sports.ru, Roman Rotenberg said that the club was very much counting on Matvey and that he had a lot of work ahead of him – that is, it seems that they really were looking for a place for him, but it just didn't work out.
Why was it rented out? Didn't live up to expectations?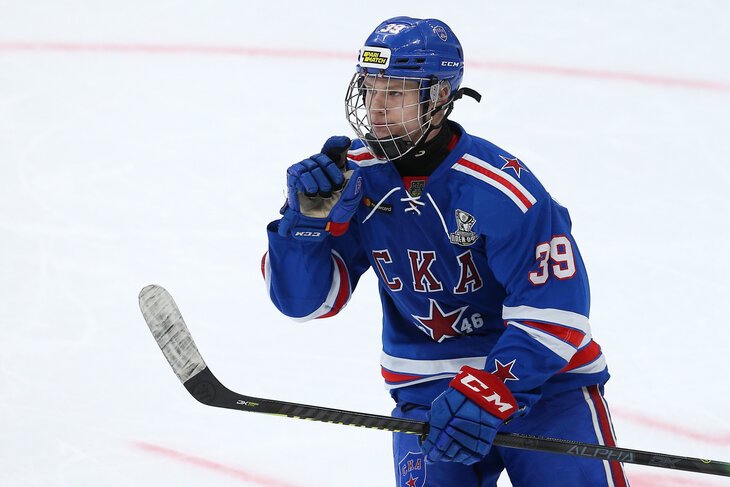 Well, there is no need to panic, everything is fine. Moreover, it should be so: young hockey players who do not make it to the base in top clubs should get time in weaker teams – in order to develop themselves and make these teams better. It happened more than once in the KHL – well, for example, at some point CSKA, who raised Nikita Gusev, did not see the potential in the player and gave it to Amur, from where he moved first to Yugra, and then to SKA – and became star.
In the NHL, these processes are encouraged at the level of procedures – there is even a special draft ceremony through which top youth are distributed to teams from the bottom of the standings and make such teams stronger. Do you think Washington was an NHL contender before Ovechkin got there? Haha.
Therefore, renting Michkov to Sochi is a win-win situation; that is, all parties to the contract benefit.
• Sochi gets a young goal-scoring machine (including very beautiful ones).
• Michkov gets the opportunity to compete for a place in the KHL club under slightly easier conditions (no need to compete with Yashkin).
• SKA gets rid of the headache and gets the opportunity to observe the progress of their player from the side.
Sh-sh-sh-champagne everyone!
A little embarrassing, however, is the relationship between SKA and Sochi – they are somehow too warm, as if it were all one club structure; as if Sochi is such a SKA farm. But this is a separate topic, on which we also spoke.
Is there a loan in the KHL at all?
Here you can imagine! Introduced before last season. If you are interested in the details, then here is the news . Probably the most interesting thing is that Michkov's contract with SKA is being suspended (and, let me remind you, it will last until the 2025/26 season), but his term is not.
Matvey will sign a special loan agreement with Sochi.
That is, this lease of Michkov is something good?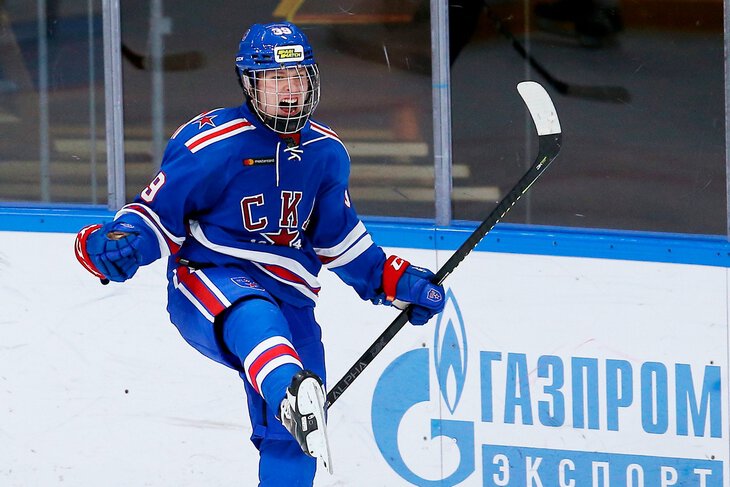 In general, yes. Michkov really disappeared from the radar – in Russia, after all, very little attention goes to the KHL itself, and club leagues with a lower status do not get it at all. I would like, on the one hand, to see and understand how a hockey player develops, on the other hand, just to get high from his lacrosse (I'm sure something like that will happen).
It's great that at least somewhere they guessed: polishing the press box of a top club is not as useful as playing – even if it's for a team from the basement of the table.
Another thing is that the KHL is still too difficult a league for Michkov, and a place in the first link of Sochi does not look guaranteed. That is, this is not some kind of "gap year", this is not just an easy training time. This is a full-fledged stage in the player's career and a bunch of new challenges.