And the search for meaning in the friendly matches of the national team.
Leonid Slutsky, after leaving Rubin, put his work as a coach on pause and began to experiment. A new experience is the YouTube program "Comment.Coach" in the "Comment.Show", now he is interviewing RPL coaches. In the first issue, I spoke with Valery Karpin.
The coach interviews the coach – a very original format. We chose the brightest moments of the hour-long interview .
The players of the Russian national team were afraid. Karpin tried to use a logical approach, but it didn't always work.
Slutsky began by asking questions about the fear that hindered the Russian team. Karpin had already spoken several times about the stiffness of the players before, but here he told in more detail. His first conversation in the national team was just about fears. And then there was a conversation before the decisive game with the Croats.
– Well, what is there to be afraid of? I broadcast it to the players as well. Before the game with Croatia, I tell them: "Well, what will happen? You played in the national team, lost at the Euro and the World Cup, what happened to you? At home, you will also receive money in clubs, buy apartments and cars, everyone is alive and well. What to be afraid of?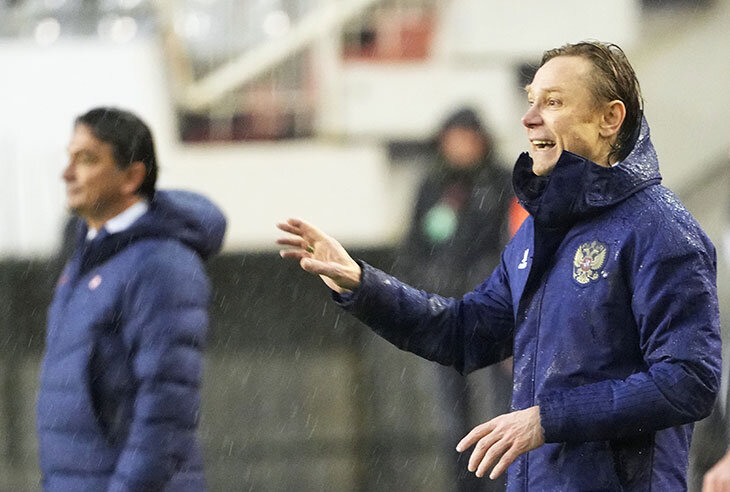 The players then answered the coach that they were afraid of the hate. Slutsky noted that, probably, Karpin, as a football player and as a coach, was never afraid – and it is difficult for him to understand this feeling from other players.
Karpin tried to influence this fear with a logical approach, but it did not always help. After a terrible game with Slovakia, Valery took all the blame – and they played much better with Slovenia.
There is no universal recipe for motivation. Sometimes you just need to hit
The next point of conversation is the motivation of the players. Leonid defended the version that there is no single universal recipe for team building. And Karpin agreed:
"The most important thing is that it does not correlate with the game and the result. Do it like this and it will be good – there are no guarantees. Do it differently and it will be good – also not. Do nothing and it will be bad – it also does not work. Sometimes you just have to give up on everything."
Karpin tries to act situationally. Sometimes it is necessary to arrange a tough analysis, sometimes – not to finish off an already demoralized team. Slutsky offered to treat the team like children. Karpin agreed.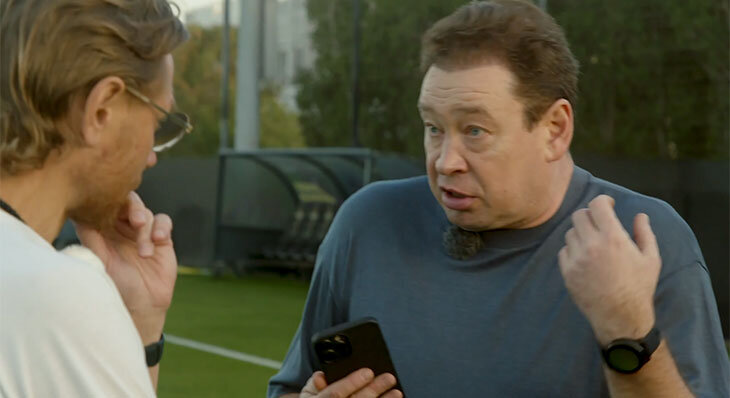 A footballer's experience does not decide when a footballer becomes a coach. It only opens the door
Slutsky and Karpin have been friends since their days at CSKA and Spartak. Leonid said that in his opponent he was bribed by something that is not typical of many former football players – a dismissive attitude towards a coach without a playing background. A clear reference to the constant statement of Alexander Mostovoy (he was mentioned several times).
About whether the experience of a football player is important in a coaching career, and the conversation turned:
"Yes, I am a former football player, and when former football players talk about it, it's all crap, well, for me," Karpin began harshly. – A career as a football player opens the door faster. But now you've entered it, and then what? You need to make sure that this door does not close and does not hit on the nose.
It will be easier for me, as a former player, to conquer the locker room than for you. But after 3 weeks, if I'm bad, the players will calmly call me a moron. And I was like that when I played."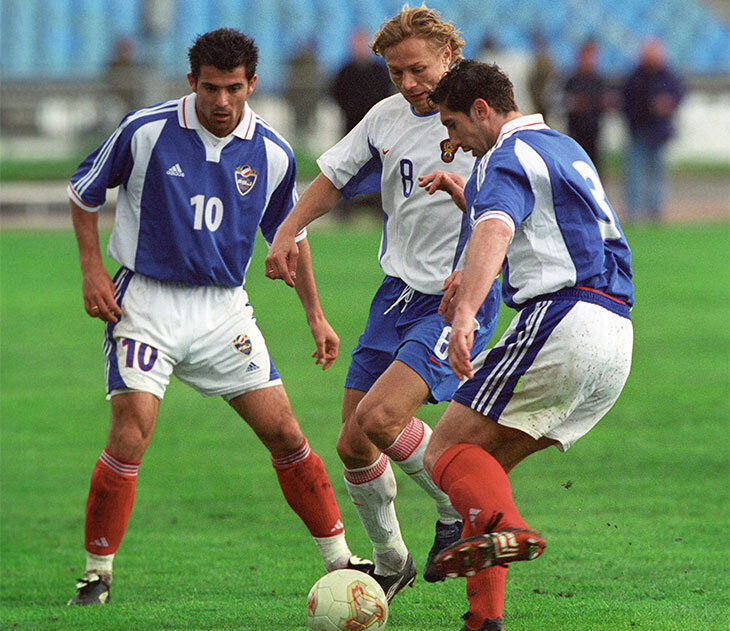 Valery recalled a case from his career: a coach came to the team who played in the national team and Real Madrid, but he worked terribly with the team. Apparently, we are talking about Jorge Valdano, with whom we crossed paths in Valencia.