On Sunday morning, Spartak announced the resignation of the head coach – the second this season. True, according to the official version, Igor Grishin left of his own free will.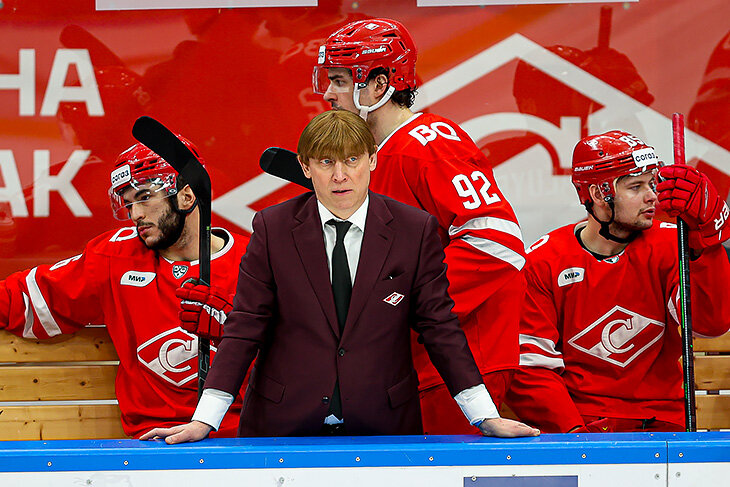 "I am grateful for the opportunity to work at the highest level, in the KHL team," Grishin commented on the official website. – Thanks to the fans, to everyone who supported the team. And, of course, from the bottom of my heart I thank our team, players, coaches, staff and managers. There are many young talented guys in Spartak, and I am glad to continue working with them in the club's system.
Of course, it's hard to believe in this – which coach will leave in the midst of the fight for a place in the playoffs – but we don't have any other information yet.
Spartak is now cutting for 7-8 places in the West with Severstal and Dynamo Minsk, and in recent matches it has begun to lag behind, having suffered four defeats in a row, including from clear outsiders – Sochi and Kunlun. Therefore, Grishin's resignation looks like an attempt to shake up the team before the end of the regular season.
Valery Kamensky also thinks so: "The team dropped out of the top eight on points, it needs to be shaken up, which is why the management agreed with this decision. There are both positive and negative aspects in Grishin's work: a young coach, this is a good experience for him, practice, I think that he will have the opportunity to prove himself. He has talent."
Spartak fired the first coach after 6 defeats in a row
This season, Spartak entered with Boris Mironov – and under him, the team, after a good start (4 wins in 5 matches, and all 5 with points), fell out of the cup eight. In the end, after a series of six defeats – including against Kunlun and Dynamo Minsk – Mironov was fired.
Aleksey Zavarukhin played one game with the team as acting, and then Grishin came. He was taken from Khimik, Spartak's farm. Resurrection team went with him to the top 3 and scored the most in the VHL. Without him, they fell back to 7th place and lost the lead in goals.
"We watched the hockey played by Khimik," Spartak director Roman Belyaev explained Grishin's choice. "It's clear that this is the VHL, but you see that now many KHL teams are trying to play similar hockey – fast, aggressive, with an attack bias, where there is a place for young hockey players."
The team immediately accepted the new coach, and after the first victory in the locker room, they presented him with a gladiator's helmet, which usually goes to the best player of the match.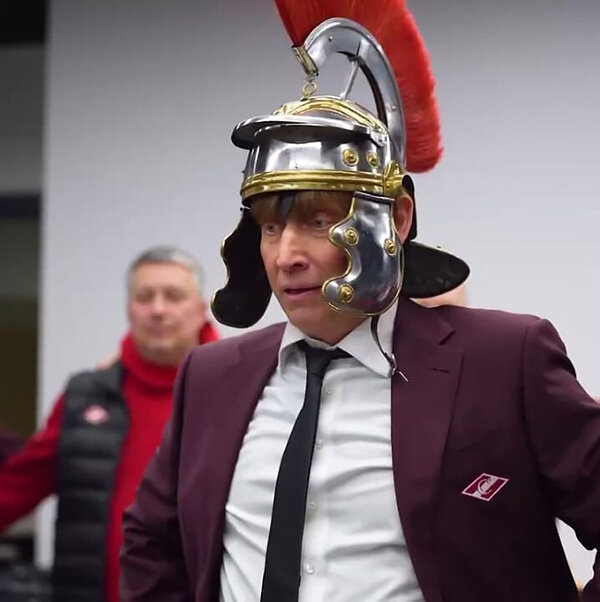 "Grishin is a very positive person," said Matvey Zaseda at the time. "And he wants us to be more positive about the games. I personally agree with him. I enjoy when I go out on the ice. I worked with Grishin in Khimik, where there was an emphasis on attack. And now Spartak has also begun to change. I think it's a successful tactic that fans will love. I love scoring and celebrating goals myself."
Grishin immediately corrected the situation and began to trust the young people more.
After Mironov's resignation, Spartak won 9 out of 10 matches, including 8 out of 9 directly with Grishin. And all this – with a large number of young players, whom the new coach immediately began to actively attract to the base.
Nikita Susuev, Maxim Krovyakov, Alexei Egorov, Fedor Svechkov, Artem Serikov, Daniel Usmanov – all of these players either made their debut in the KHL under Grishin, or got a more significant role.
He was even surprised at the questions about why he was not afraid to put young people in the squad: "Why be afraid? Good guys, they know how to play. You just have to give them a chance."
Experienced Spartak players were also delighted with Grishin, for example, Andrey Loktionov: "Everything has changed radically upside down for us. Especially the training process. I think no one trains like that in the league, we have a lot of game exercises. What we do in training is what they demand from us: a quick short pass, less rolling, not being afraid to beat.