The Benfica graduate looks up to Trent.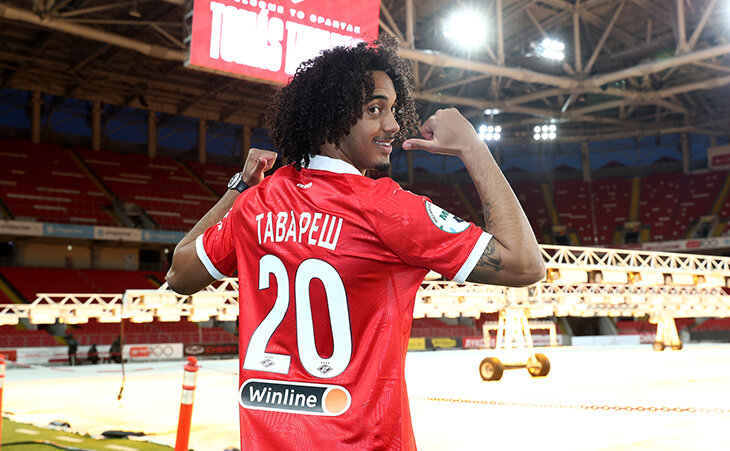 Spartak signed another defender: together with Alexis Duarte , 21-year-old Portuguese Tomas Tavares joined the team of Guillermo Abascal.
What do you need to know about the right lateral?
Tavares is a graduate of Benfica. He got into the starting lineup thanks to a coach who believed in youth and made his Champions League debut against Leipzig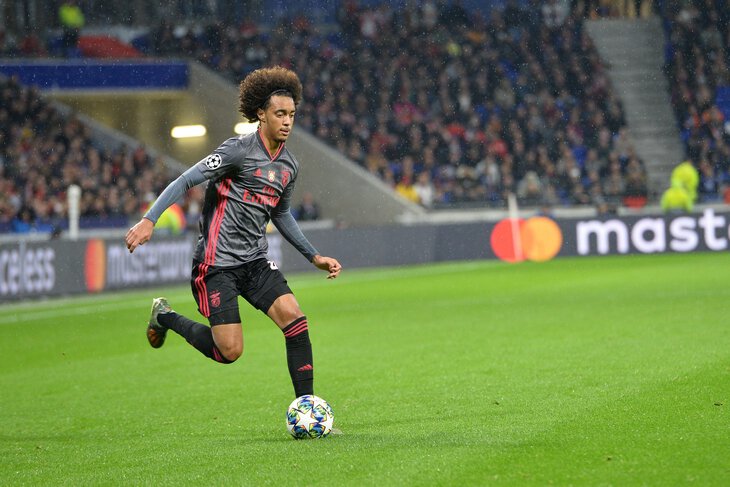 Tavares entered the Benfica academy at the age of 10 and went through teams of all ages. In the 2017/18 season with Benfica U17, Tomas became the champion of Portugal (he was one of the leaders with 3 goals in 26 matches). Benfica celebrated Tavares' success in July 2018 by signing his first professional contract for 3 years.
In the summer of 2019, Tavares was sent to Benfica B for match practice. And already in September, Tomas was at the base – after the injury of captain Andre Almeida, coach Bruno Lage, who worked with Tavares in the reserve, pulled him up to the main team. Lage truly believed in the youth of Benfica: he replaced Rui Vitoria as a coach in January 2019, and by December 9 pupils had played as the basis.
When Tavares was asked how he feels about reaching the Benfica base, he said: "It's not a bad growth. I feel like I've made a lot of progress. I have to thank the club for betting and believing in me. I still have a lot to learn to get to a really high level."
The debut for Benfica was not easy – Tavares started in the Champions League against RB Leipzig (the Germans won 2: 1). "My dream came true," Tavares said in an interview with the club press service. – It is impossible to imagine a debut better than in a Champions League match, and even at Estadio da Luz. It is unfortunate that the result was not the best. At first I felt nervous, but then I relaxed. This match went well for me."
That season, Tavares completely played 5 of Benfica's 6 matches in the Champions League, including against Zenit (the results were polar – 1:3 away and 3:0 at home).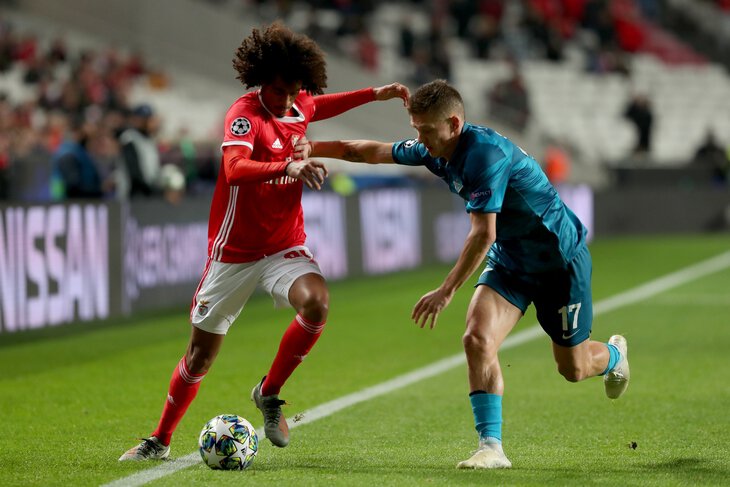 "I'm like a youth team player: I started at Benfica U9," Lager said after a question about injuries before the away game against Zenit. – And we always played to win – in all the teams where I worked. And we will not change that in the first team.
Tomas had such a good match against RB Leipzig because he felt responsible. He knows what it means to play for Benfica. I always want to be made the highest demands on me."
For Benfica, then everything ended not so badly – having defeated Zenit (3: 0) in the last round, the Portuguese took 3rd place in the group and reached the playoffs of the Europa League.
"Tavares could be our next diamond." Benfica hoped for Tomas, but the arrival of Jesus broke everything
Lager made it clear that he equally appreciates Tavares, who had just come from the youth team, and team captain Andre Almeida.
"You need to understand what kind of project is being built at Benfica," the coach said. "People might think, 'Why is Tomas playing if our main option here is Almeida?' And I do not know who we have the main one in this position. Where can I get an 18 or 19 year old player like Tomasz? How much will it cost? How can I go and buy someone if I have such a player? Now I don't see the difference between Tomas and Andre."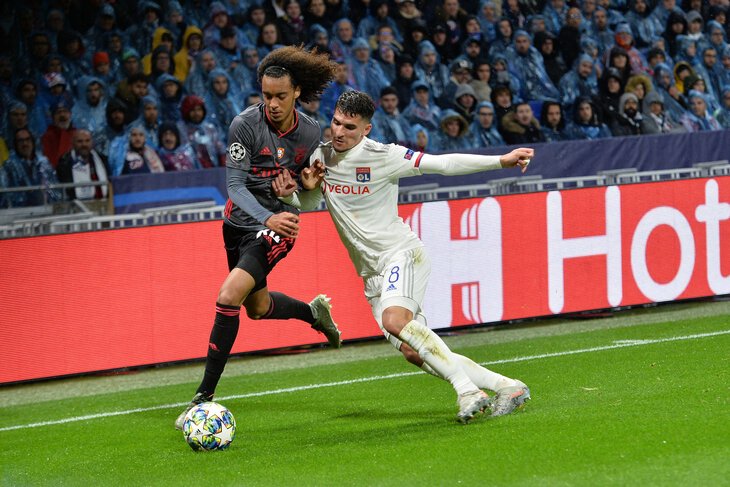 In 2019, Tavares was asked if he was ready to follow the path of Joao Cancelo and Nelson Semedo, star laterals who grew up at Benfica and then found themselves in top clubs. "I hope so," Tavares admitted. – Cancelo and Semedo are great players with great careers. But, of course, trying to reach their level is a big responsibility. But I'm ready for it, despite the pressure. I know that I play in a club that gives me the opportunity to progress. I still have a lot to learn, I'm young. But I understand that I was in a better place. Here I can learn from the best players and the best coaches."
"We have a lot of good youngsters," Benfica defender Alex Grimaldo told Marca in January 2020. – Tomas Tavares, who plays right back, can be our next diamond. But we also have other quality young players."
Tavares was so good that in 2020 he was nominated for the Golden Boy award. He was in good company: Jadon Sancho, Ansu Fati, Vinicius Junior and Erling Haaland were on the list (and he won the award).
Everything broke down after the departure of Lager. In the summer of 2020, Jorge Jesus joined Benfica, who immediately made it clear that he did not count on Tavares by signing an experienced right-back Gilberto.
Tavares lost playing time.
Spartak already wanted Tavares in 2020, but missed it (perhaps because of Gazizov). Tomas was going to follow Theo's path at Alaves, but played only 238 minutes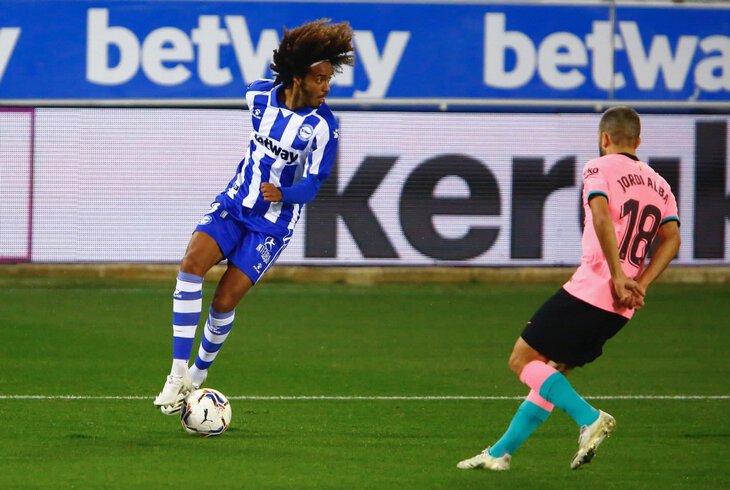 At first, Boavista negotiated the lease of Tavares, but the transfer never took place. Then for the first time they wrote about the interest of Spartak. The telegram channel KB Telega wrote that the transfer failed due to the negotiation tactics of Shamil Gazizov. Benfica demanded about 35 million euros for Tavares, and the then general director of Spartak promised that he would agree on 8-10 million. He did not agree.
Tomasz had a new club only by October – he left for Alaves on loan without the right to buy. "It's a very good club, great players have played here, like Theo Hernandez," Tavares said after the move. – The club has shown that they want to see me here. This is a great opportunity for growth. This is a great championship and I will show myself here. Alaves gave me confidence."
At the same time, Tavares said that he was more comfortable playing in a scheme with three defenders. "I love to attack," Tomas said. – I will try to make progress and repeat the path of Theo. I look up to Trent. This is also a very young player – I play in a similar manner. He has already reached a very high level, and I want to reach him."
But at Alaves, things went horribly: Tavares only played 238 minutes in 5 games.
"If they don't play, they can just as well sit in Benfica," Jesus was angry. – Florentinu left [to Monaco] and doesn't play, Jota left [to Valladolid] and doesn't play, Tavares doesn't play either. If they don't play, then it's better to be here."
Already in the winter, the lease was terminated ahead of schedule, and Tomas moved to the outsider of the Portuguese championship Farense. There he played more often, but did not impress much.
The loan to Basel would have been a success if not for the torn crosses. Abascal worked with Tavares there – it seems that Spartak bought Tomas at his request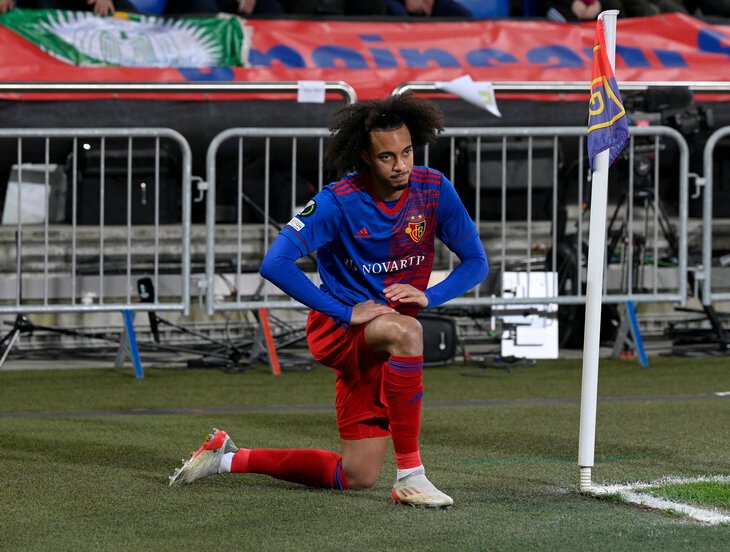 Then, in Tomas' career, the third – and most successful – loan happened. He went to Basel. Unexpectedly, Tavares' main position in Switzerland became the left flank of the defense, although he had always played on the right in the past.
In Switzerland, Tavares met Guillermo Abascal – in January 2022, the current Spartak coach became Patrick Rahmen's assistant. But a month later he was fired, and Abascal was appointed acting head coach.
With Guillermo, Basel did not improve – the team had only 5 wins in 16 matches, but Tavares stood out – in 28 matches he made 6 assists (the best result in his career).
A loan to Basel could have restarted Tavares' career, but in May 2022 he tore crosses and a meniscus on his left knee. Since then, he has not played a single game – and in Spartak he will try to return to a high level. In early January, the Metaratings.ru website wrote that it was Abascal who asked to buy Tavares.