Former Spartak coach Domenico Tedesco is back in business – he will restart the Belgian national team after Roberto Martinez.
• The contract of the 37-year-old specialist is designed for a period until the end of Euro 2024, that is, for a year and a half.
"After the first conversation, I felt that everything would be fine. We were immediately on the same wavelength. I am very motivated and looking forward to getting started. Appointment as Belgium coach is a great honor for me," said Tedesco.
Tedesco offered himself to the Belgian national team
It all started… at the dentist's office.
"I was waiting for a dentist appointment and saw the news that Roberto Martinez was leaving his post. Contacted agents to find out how to get this position. I was told that it would be difficult, given my lack of experience at the national team level. But in the end, the process began. Our goal is to qualify for Euro 2024. It will not be easy, but we have a talented team capable of achieving this, "concluded the ex-coach of Spartak.
• Interestingly, in conjunction with Tedesco, another foreigner not alien to Russian football was hired – Frank Vercauteren, who coached Krylia, became the sports director of the Royal Belgian Football Federation. Even after his dismissal, he remained in Russia and moved to Khimki with his wife, whom he met here. He does not plan to leave the Moscow region: "We do not plan to move from Khimki. It is not necessary. Of course, my work obliges me to be in Belgium, but I will come to Russia whenever possible, if the calendar allows.
• Tedesco's staff will not include Thierry Henry, who helped Martínez in two runs and was much loved by the players. They promised to decide on the rest of the headquarters a little later.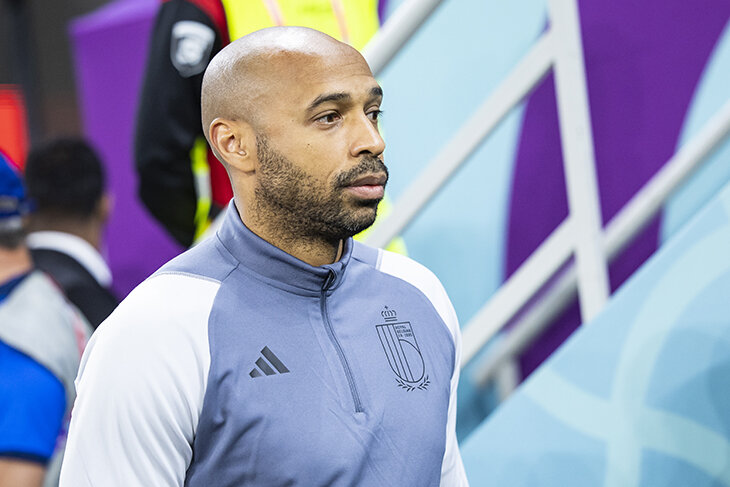 There is a mixed reaction in Russia. Mostovoy and Lovchev are ironic, Fedun and Zarema are behind Tedesco
In Belgium they are waiting for Tedesco to prove himself in a new role, while in Russia they are already drawing conclusions.
Leonid Fedun: "I am very happy for Domenico and wish him good luck in his work with one of the strongest national teams. He knows how to unite and motivate guys. This is what Belgium clearly lacked at the last World Cup. It's a pity that we worked together so little, "said the ex-owner of Spartak.
But Spartak (and not only) veterans surprise with sharpness.
Anzor Kavazashvili assures that everyone in Europe is surprised by the appointment of Tedesco: "The fact that he jumped a little at our stadium does not mean that I can say something good about him. Let him prove and earn. When something good works, I'll tell you that he's done well. And so he is an ordinary, mediocre coach.
Alexander Mostovoy (well, where without him) is also in shock – and the abstracts are not updated. "I freaked out when I heard. Honestly, I don't understand how such coaches manage to crawl everywhere. Well, how is it, fir-trees-sticks? I am always surprised how capable and sneaky they are," said Mostovoy. – The man didn't even play football., that's what I'm amazed at. How do they do it at all? What is their secret? Yes, of course, this is all agency history, their work. But the coach himself is also involved in this. Without outstanding results to lead such a team is nonsense. I don't understand, there are no coaches in Belgium, or what? There are a lot of experienced veterans, football stars there. So it turns out that someone has been in football all his life, and he is not invited anywhere, and someone has never been in it, but is always in demand.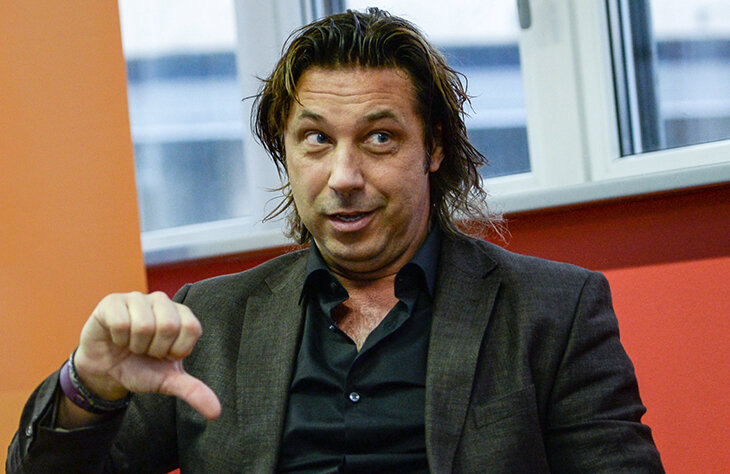 Andrey Kanchelskis was a little more restrained, he was surprised by the resignation of Martinez: "As for Tedesco, his appointment is no less surprising. I don't think he has reached the level of such a big European team. At least in terms of results.
But Evgeny Lovchev spoke loudest of all – he harbored a great resentment against the ex-coach of Spartak for supporting the removal of the red and white from the Europa League in early 2022.
"It is clear to me that Tedesco is not one of the great coaches. He, like any other German who worked for us, took place in the Russian championship. But Tedesco didn't work anywhere before that, and after Russia he didn't show anything special. Tedesco will always be compared to the previous coach Martinez. Tedesco is a good coach, but nothing more. But for me, he as a person, and this means as a coach, is over.
When Tedesco worked in Russia, everyone treated him well, Zarema generally licked him from all sides. And now it continues. And then Tedesco said that it was right that Russian clubs were suspended from European competitions. Therefore, for me, he is a person who does not command my respect. Tedesco will be sold anywhere for money.
I would root for the former Spartak coach, but now I have a bad attitude towards him. I don't think he'll last long in the Belgian national team either. Because a normal football person should not get involved in politics."
But Fedun's wife Zarema Salikhova, who was involved in the appearance of a German in Russian football, is happy: "It's amazing how much hatred, envy, vile cruelty comes from the veteran pool and other "great" ones from the appointment of Tedesco. Domenico never wished and does not wish bad things for the club and the team. This is known to me, Leonid Arnoldovich and everyone who worked closely with him. Not Domenico Tedesco unhooked Russian football from the world, but on the contrary, gave a ticket to European competition. I will always support Tedesco, no matter what club or national team he leads."