Doesn't look like Nagelsmann.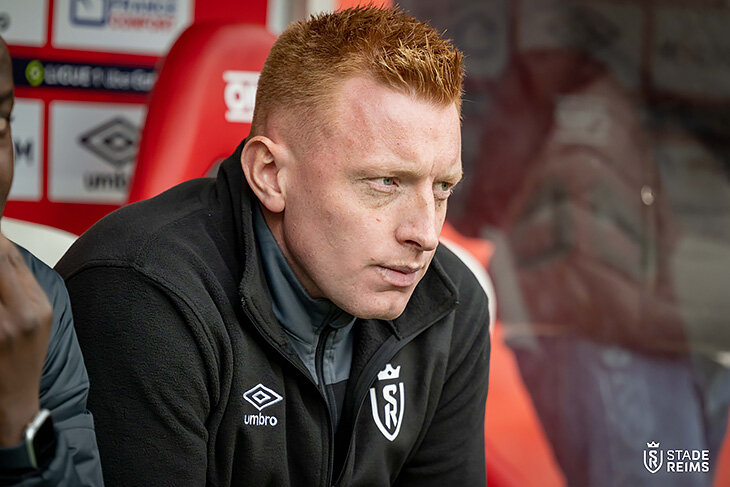 "What you're doing is incredible," said Reims 3-1 Rennes referee Ahmed Ben El Hadj to Reims coach Will Still as he went to shake hands with him after the game.
The match against Rennes became Still's 7th in a series without defeat after Reims, who are in 17th place (the relegation zone) after 9 rounds, removed Oscar Garcia and appointed his assistant in October 2022 , 30-year-old Still. So Will became the youngest manager in Ligue 1 since 2004 and the youngest current coach in the top 5 leagues.
The successful streak did not end at Rennes. Further, Reims won Ligue 1 once again, drew twice, defeated rivals twice in the French Cup. Already 12 matches without defeat.
Reims moved up to 11th position, 10 points clear of the relegation zone.
This is what happens when a Football Manager fan is allowed to coach a real club.
Still really loves Football Manager. Most often played for his beloved West Ham
The main fact about Still: he is an unreal fan of Football Manager (a series of computer games, a football manager simulator). In an interview with The Coaches Voice, he talked about his first love:
"I used to sit down in the evening, the time was approaching 22:00, and I thought:" Well, the last match – and I go to bed. And then you look and see on the clock 4:00: "One more game is possible."
FM is my main teenage memory. My brother and I didn't have a PlayStation, we played endlessly on a shared computer. Team selection, roster development, training organization, long-term strategies – I loved every detail. When I started working at St. Truiden, I took the team to FM at the same time, I even tried to look for players for a real club in the game.
The more he worked in real life, the less time he devoted to FM. In "Reims" it is no longer possible to play.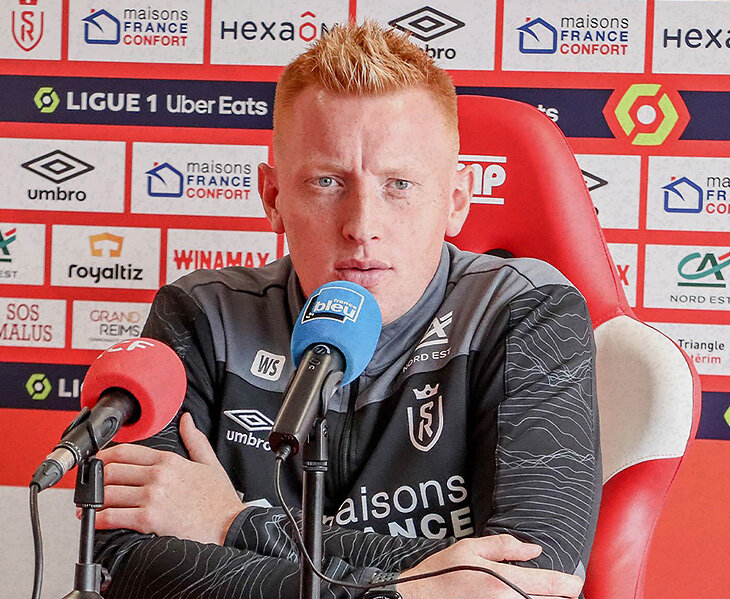 For a long time I did not consider that Football Manager influences me as a coach in real life, but now I understand that there was an influence. And now I can say with confidence: the game is actually very realistic!"
Still admitted that he most often played for West Ham: he took the team in each new part and won all possible trophies. Love was inherited, Still's father is also a West Ham fan. Will said that he does not set specific big goals in his coaching career, but it is a dream to work in a real West Ham.
Still's biography is an example of a real career ladder. Slowly from total no-name to one of the youngest coaches in Belgian history
Still is an ethnic Englishman who grew up in Belgium, where his parents moved before he was born. He tried to break into big football as a rough defensive midfielder: "On the field, I was the dirtiest bastard in the world: I stepped on my feet, provoked me with blows in the back. My mom was shy about coming to games." Will said that he did not rise to the professional level because of the zero speed: "Run 100 meters in about 10 days."
Will seriously thought about his coaching career while studying at college, when he went for a year on an exchange to English Preston. There, Still trained at the Preston academy immediately after the club's descent from the Championship to League 1. Of course, he was infinitely far from the main team, coached children. I fell in love with the training process and returned to Belgium with the desire to start working faster.
"Hi, I'm a young guy with some Preston experience and a college degree. Can I be of any help?" – Still sent such a request to all professional clubs in Belgium.
Answered "St. Truiden", the club of the second league of Belgium. It was in his junior team that Still stepped on his feet and hit him in the back. Coach Yannick Ferrera, who worked with Still at the academy, nevertheless responded: he asked to go to the match of the closest opponent, record the game, cut the video, write a report.
Still can't even remember how many times he watched that match. Repeated over and over again to capture every little detail. Ferrera admired the volume and quality of the material. Will turned out to be St. Truiden's video analyst on a pro bono basis. Gradually, Ferrera involved Still: he invited him to practice sessions, asked him to compile a playbook for standards, allowed him to supervise some classes like rondos and practicing passes.
Ferrera was invited to Standard, and the coach took Still with him, for whom this was the first relatively serious job in football. When Ferrera was fired, the union broke up, and Still, already with an acceptable resume, got a job at Liers. There he combined video analytics with scouting, was promoted to assistant coach, and in October 2017 he was suddenly offered to lead the team. CEO Roel Ryman admitted that he likes Still's ideas. Will replied that he was not ready yet, and politely jumped off. Gender convinced.
At 24, he became the youngest coach in the history of the Belgian second division.
Stats: 7 wins and 2 draws. After 56 days, he again descended to assistant, because without a category A license from UEFA, you cannot lead a professional team for more than 60 days.
At the end of the 2017/18 season, Liers filed for bankruptcy, and Still moved to Beerschot, also from the second league. There he worked as an assistant for 2.5 years, in this role, together with the club, for the first time in its history, he rose to the elite division. In the middle of the 2020/21 season, head coach Hernan Lozada left for the MLS, and Bershot, unexpectedly going as far as 6th place, appointed 28-year-old Still as coach.