Man United seem to be in for an epochal change. At the same time, a possible sale is not surprising (the Glazers have been moving towards this for a long time), but a potential buyer is surprising.
The Emir of Qatar and the actual owner of PSG, Tamim bin Hamad Al-Thani, who is called a Manchester United fan, is eyeing the club. Qatari investors linked to the royal family are expected to make a formal offer.
Human rights activists from Amnesty International warn of the protests: "Qatar's bid to buy Manchester United will be the continuation of a state-backed project to launder sports."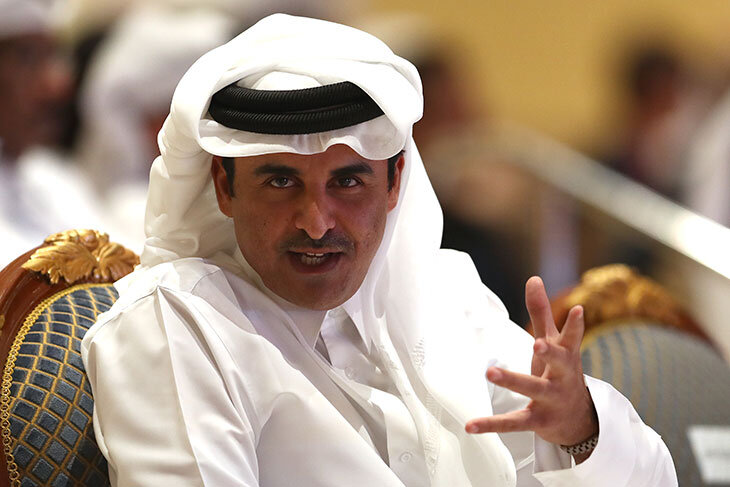 But this does not look like a serious obstacle yet, but the UEFA rules do. They prohibit ownership by two clubs that may meet in the same competition.
According to The Guardian, a solution is already being sought in Qatar, but for now, the sheikhs' main strategy looks pretty straightforward – to show UEFA that each club will be controlled by a separate organization. They were inspired by the Red Bull precedent for this scheme: Red Bull Salzburg and RB Leipzig can play in the same tournament.
Will this trick work or not? Neither Qatar nor UEFA can give an unequivocal answer. Let's delve into the legal nuances and look for loopholes.
Who owns PSG according to the documents?
Since 2011, PSG has been owned by Doha-based Qatar Sports Investments (QSI) and chaired by PSG boss Nasser Al-Khelaifi. QSI is a subsidiary of Qatar's sovereign wealth fund (Qatar Investment Authority) with estimated assets of $450 billion. QIA belongs to the state, is accountable to the Supreme Council for Economic Affairs and Investment (SCEAI), chaired by the Emir of Qatar (the same Tamim bin Hamad Al-Thani). Sheikh Mohammed bin Abdulrahman Al Thani, Minister of Foreign Affairs, is the Chairman of the Fund's Board of Directors . There are three other representatives of the royal family on the council.
From the name it is obvious that the profile of the Qatari conglomerate is investment in sports. Moreover, PSG is not their only football project in Europe. In October 2022, QSI bought a 21.67% stake in Braga for over 100 million euros. And in January, interest in Premier League clubs was reported – it seemed like they were discussing investments in Tottenham and / or West Ham as part of a strategy for 2023.
It remains to add that QSI is not only direct investment, but also a hefty sponsorship package. Now among the commercial partners of PSG there are a scattering of Qatari companies – from the global network of sports channels beIN Sports to the National Bank of Qatar. The chairman of the channel, by the way, is the boss of the Parisians, Nasser Al-Khelaifi, and the owner of the bank is the same wealth fund.