The noise from the NBA couldn't get past you. This season, the league has raised the overall scoring bar even higher (113.7 points per 100 possessions, this has never been done before), has already collected 97 games in which someone has scored 40 or more points, and is moving towards historical values ​​in the field of scoring in recent history (at least for matches with 30 and 40 points). Already 15 (and here is Tatum) 16 players have given out matches in which more than 50 points have been scored: among them Donovan Mitchell – 71 + 8 + 10, Luka Doncic – 60 + 21 + 10, Joel Embiid – 59 + 11 + 8, Devin Booker – 58 + 6 + 5, and only the first half of the season ends.
Today, games in which someone scores 40 points have already become commonplace and are not perceived as something special.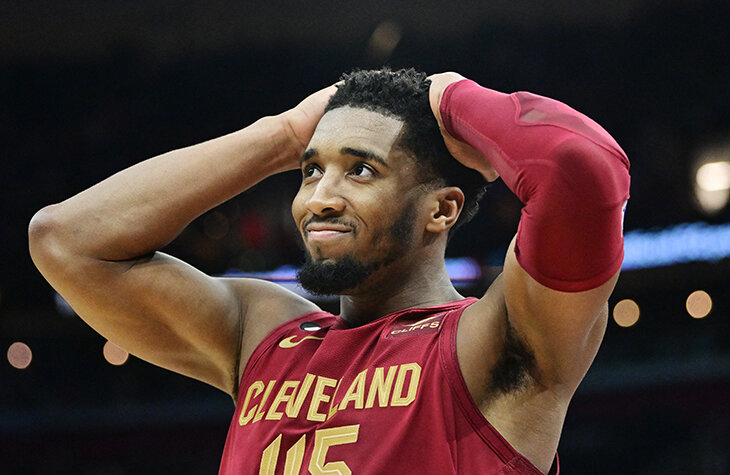 A very short explanation of why this is so.
Max attack space
Of course, you will be surprised, but the 2022/23 season is the first in the last 12 years when the number of three-pointers has not increased. Long-range attempts have steadily and steadily increased year after year with tiny adjustments, but not now: last season, teams made a maximum of 35.2 attempts, this time – 34.3.
That being said, of course, long-range attempts have an even greater impact on what happens on offense: their number is not so important, but the fact that with their help the attack space continues to grow in size. For the most part, throwing three-pointers is the responsibility of role players. And the threat from them now improves the ability of leaders, people who spend a lot of time with the ball.
Three is more than two. And because now they are stricter with snipers and steadfastly endure what a naughty superhero can do to your team.
Although the percentage of three-pointers also decreased compared to previous years (36%), overall efficiency has increased:in the 2019/20 season, the league average was 63.6% under the basket, 40% at a distance of 1.2-4.5 meters and 40.7% at a distance of 4.8-7 meters, this season it is already 66 .4% under the ring, 43.4% at a distance of 1.2-4.5 meters and 41.7% at a distance of 4.8-7 meters.
NBA basketball has evolved into another sport in just the last 8 years. And compared to the 90s, the space of the site has increased several times.
And yet teams are becoming more efficient, looking for more options to enjoy this freedom…
More Talent
Including with the help of the fact that players – not only stars, but also role-playing ones – are getting better in terms of attacking capabilities.
It is clear that two trends are noticeable:
1. Limited defensive specialists are practically disappearing from basketball. With rare exceptions, any person must somehow justify his stay on the wrong side of the site. A minus in defense is quite acceptable, a minus in attack is no longer there.
2. If possible, everyone should be able to shoot, no matter what position they play. There is still an opportunity for the centers to hide in the attack on the "dunker place", but this is also a suboptimal option, which is preferred by a small line-up and "five-out" (five on the arc).
"Teams still defend themselves. That's just the level of skills can not be compared with anything – recently said Greg Anthony. – From the point of view of skills, we see things that have never happened on the floor. Look at how the guys throw, where they throw from, what kind of shots they take on a regular basis – it's just a head off.