Argentine winger Benjamin Garre is going to Krylya Sovetov – it seems that the Samara residents take an example from their neighbors from Orenburg and study the Latin American market.
• Garré, 22, has spent the last six months at Huracan on loan from Racing. From there, by the way, another left winger Brian Mansilla came to Orenburg.
• Benjamin is the grandson of Oscar Garre, the 1986 world champion with Argentina, who hugged Diego Maradona. And in general, he has a football family – Emiliano's father played for Huracan and other non-top Argentine clubs, like uncle Ezequiel (Benhamin's agent, by the way).
• Garré is a left winger who is good at dribbling and can also play on the right. Something reminiscent of Anton Zinkovsky, but left-handed.
• Has been with Racing since 2020 but hasn't played much. It could well have crossed paths with the same Mansilla from Orenburg, but he rode on leases. And Garre tried to break into the base for a year and a half, but gradually lost his place even in the cage. And only in the summer of 2022 he went on loan to Huracan.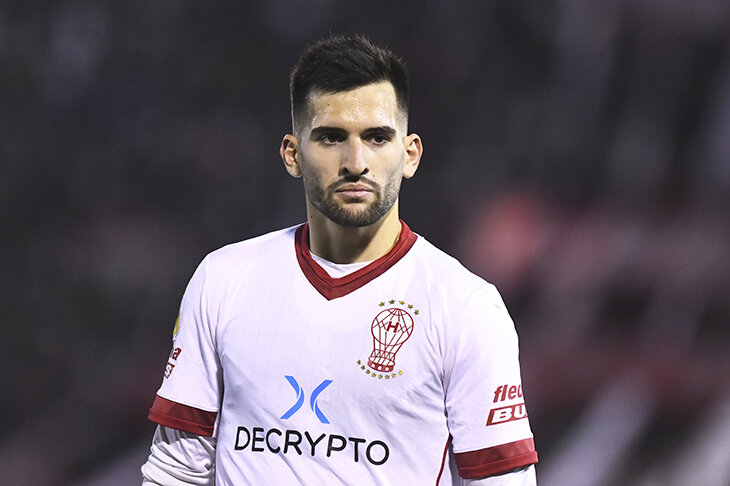 • There, Garré became a first-team player and never missed a match, scoring four goals and one assist in 26 appearances. Moreover, he appeared more often on the right, although this is still not his profile position.
Garre was on trial at Manchester United but moved to City. And he was followed by Barça
The beginning of Benjamin's career turned out to be very eventful. Garre was watched by scouts from European clubs from childhood because he excelled at junior levels.
At the age of 14, Garre moved to Velez Sarsfield and played in the Argentina U15 youth team. He attracted the attention of Barcelona, ​​Manchester United and Manchester City – he even went to a two-week viewing at Manchester United and played there in one match (wow, almost like Pinyaev).
But already at the age of 16, Manchester City lured him away – in July 2016, the talented junior ended up in England. "So, are you Argentinian? Pep Guardiola smiled at the presentation. "Watch the video with Messi, he is the best" (by the way, Garre met with Leo, he even has a photo with the legend on social networks).
"I am grateful to him for taking me [to the training camp] as a boy, trusting and helping me. He helped me develop both in football and personally. Pep follows the players from the academy. Now we stay in touch, he congratulates me on my birthday, follows me, "Garre said after moving to Wings.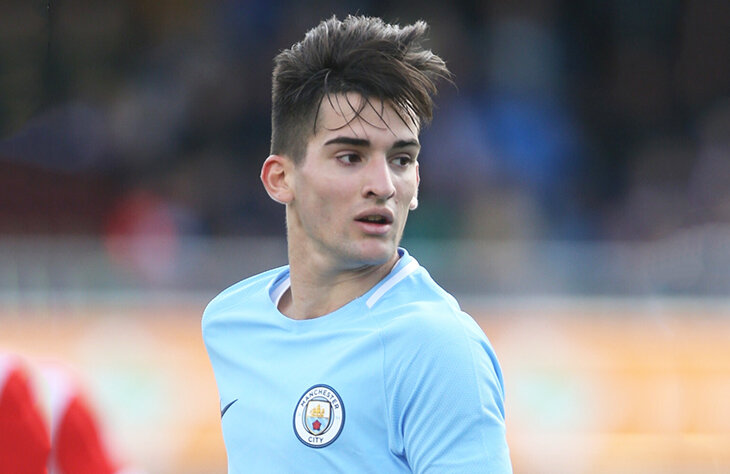 The Argentine played for City's youth team, including in the UEFA Youth League, and was partnered by Phil Foden and Jadon Sancho. "Couldn't miss this opportunity. Every player dreams of this, it is a gift from God," Benjamin said after the transition.
Veles complained about City to FIFA. It turned out that Garre had an Italian passport.
True, there was no less noise from Garre outside the field than on the field. Vélez Sarsfield went berserk over his move and complained to FIFA about City in 2016 – their talent was essentially taken away for free.
The fact is that the rules prohibit signing players from other countries under the age of 18.
"Never before have I encountered such an immoral act. They offered money to poach a 15-year-old who is still developing. We didn't know what they offered the father and the child himself to convince them," the president of the club, Raul Gamez, was angry. – We at Veles do not need 50 thousand euros or even a million, we defend values ​​​​and believe in a good tone. The most important thing is the development of the child in a favorable environment, this is above economic or sports interests. It's scary to think that our children could be vulnerable to abuse in a foreign country without their family or someone to protect them."
But there is a nuance – Garre moved to City not as an Argentine, but as an Italian, and Velez did not know about it. In the FIFA regulations, the European Union is considered as a single state entity, therefore transfers from the age of 16 within it are allowed. And the UK at that time, despite Brexit, was still part of the EU.
"He was tried at City, he didn't have a contract with Veles," Uncle Ezequiel explained. – At that time he owned an Italian passport and decided to stay at City. It was his wish. We didn't get the money, and he didn't get the million dollar contract."
True, the Argentine club insisted anyway: such rules should only apply when moving between clubs from EU countries, but not from abroad.
City could have been banned for two transfer windows and banned from signing newcomers if FIFA had supported Velez (Chelsea, Atlético, Real Madrid and Barcelona fell under such sanctions). But the FIFA committee on the status of players recognized the transfer of 16-year-old Garre as legitimate.
At City, Garre played with Foden and Sancho. But it never made it to the base.
Benjamin spent the next four years in Manchester, playing for teams from U18 to U23 with the same Foden and Sancho. At 19, Garre thought about moving to another club, because he did not play for the first team. Pep didn't mind: "Maybe he should go out on loan. I have a lot of strikers."