The real father is older and more educated.
Strange story in France: 48-year-old man called himself the father of Kylian Mbappe and used a big name to do illegal things.
And eventually got caught.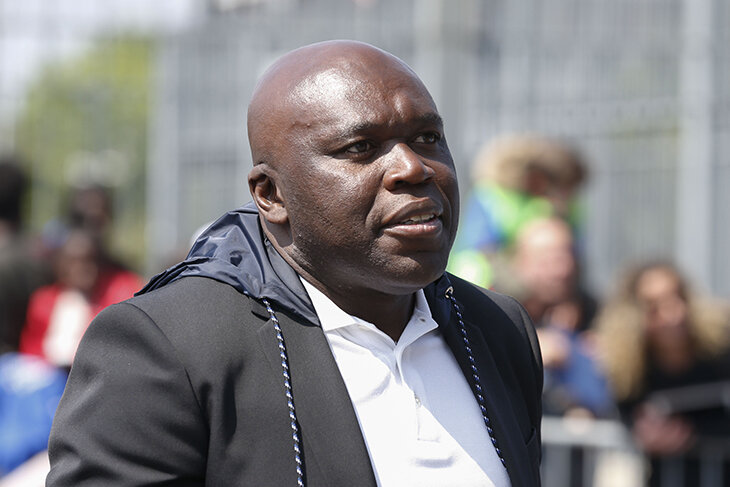 Wilfried Mbappé – Kylian's father
The point of the scam: pretend to be Mbappe's father to help a couple with a residence permit – and make money from it
How everything looked.
The man tried to get a residence permit for an Algerian couple and claimed that he is the father of Kylian Mbappe. Tried to resolve the issue by phone and in writing.
In December 2022, he was suspected by an official from the prefecture of Yvelines – and the voice seemed strange, and there were many spelling errors in the written document.
The official contacted the police. It turned out that the man posing as Mbappe's father was doing the same in two other French prefectures.
Later, when already caught, he claimed to have helped the Algerians on a voluntary basis. What the police do not believe is that he was found to have 4,370 euros in cash in the house and another 24,000 euros in accounts from unknown sources.
However, the man confessed, "I'm ashamed, I'm very sorry for what I did."
A fine of 2,000 euros and a ten-month prison sentence are the finale of this story.
How could you understand that this is not Mbappe's father: by age, education and marital status
The legend may be elaborate, but the details are different:
• Father Mbappe is 52, not 48 . Born and raised in Cameroon, he moved to France and settled in Bondi, a suburb of Paris. Some sources indicate that Wilfrid Mbappe also has Nigerian roots. The scammer might not answer questions about this correctly.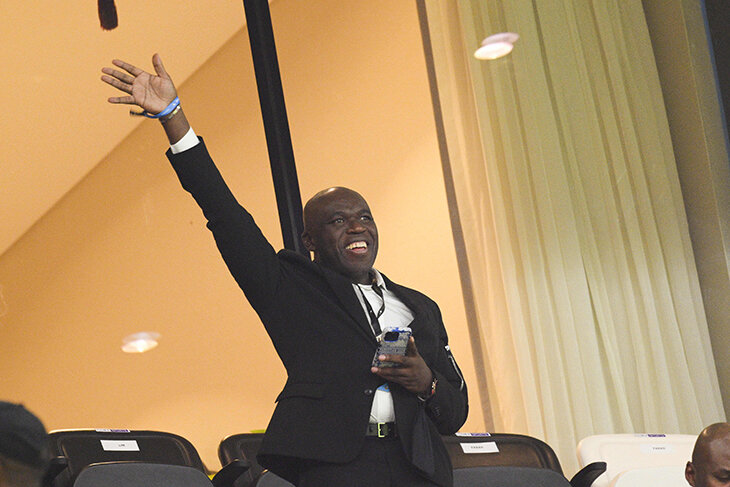 • Mbappe's father has a higher education, so the spelling mistakes are quite out of the question,  they alerted not in vain. Although the places of study of Mbappe Sr. are unknown to a wide range of people. Some sources write that Wilfrid received his primary education in Cameroon, and then entered the university in Paris.
• Wilfrid was married to a former handball player – they got married in the late 1990s without attracting much attention. In 2021, it became known that they had parted ways.
What else do we remember about Father Mbappe:
• In Bondi, he worked with children as a football coach. Of the significant players, he helped Jonathan Icon and William Saliba ("He taught me everything I know," the words of the Arsenal player). And, of course, he seriously influenced his son's career, becoming his agent after leaving Bondy.
• Mbappé Sr. told L'Equipe: "Most of the time I was more of a spectator than a coach. My only problem of my own was to be a father again when I got home. We agreed with Kilian not to spoil relations and leave all football problems on the field – even resentment, even disappointment and anger. All this should have been left out of the house."
• Kilian's quote about his father was published by Esquire: "He was my coach for ten years. Helped me create the style of player I wanted to be. But I never felt this pressure: "You have to become a footballer." First of all, it was passion.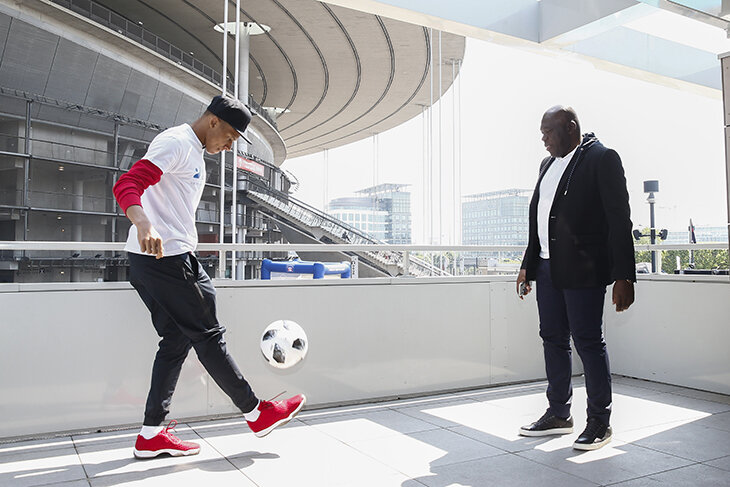 Fraudsters regularly use PSG for their scams. How else?
There are many examples.
• Story from December 2021: A 28-year-old man came to the French Youth Cup match between Lisieux and PSG (1:5). And when he checked into the hotel, he called himself a PSG player. For two nights he had to pay 227 euros, and after checking out he said to send the bill to his "agent" at the specified phone number. The number was invalid.
The court was aware of 12 recorded offenses of the same person – and sent him to prison for two months. Details became known in May 2022.
• The plot of the French amateur player Gregor Axelrod: he described himself as a rising football star from PSG (which was not true), made a fake website about himself, wrote fake match reports about himself (copied texts about Nicolas Anelka, and changed his last name). And he wrote to different clubs.
As a result, he almost moved to CSKA Sofia on a three-year contract with a salary of as much as 15 thousand pounds a month. But it all ended immediately: one of the fans went to the PSG forum and asked about Axelrod. Naturally, no one knew about him. The Bulgarians were alert, the transfer did not take place.
• There is also a small story connected with Mbappe himself, albeit not the loudest one. In the spring of 2020, it became known that his name was used in an advertisement for bitcoins. Without his consent.
On the Parisian brand, many people want to rise, and even if something succeeds at first, there is a punishment in the end.