Dakar is an adventure for the most severe people, and 2023 proves it again. Look at the usual reaction of racers to their burning car:
This is the second stage of the "Dakar", 326 km, "simple start" (as it was described by the leader of the team of brothers Koronelov Tim).
And the Dutch car reached the finish line, but the second crew under number 247 from the novice Michel Kremer and Thomas de Bois remained in the desert.
True, look at their almost imperturbable reaction – Michel was already recording a selfie on the social network in a couple of minutes against the backdrop of a burning car:
"But it was our adventure, what a pity," he said. But luckily we're fine. Jumped out before the start of the fire. What a disappointment".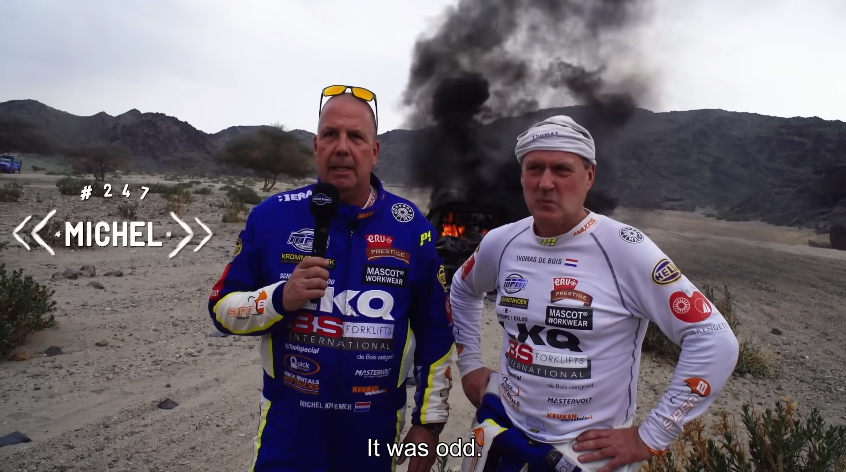 "We got a fuel pressure warning and I said it couldn't be normal because the tank was full. It was strange. Thomas looked back, something smelled. He said, "We're on fire."
"And we were still driving and even bumped into something," Navigator de Bois clarified. "He [Michel] let the car roll, but the flames were already behind him. I opened the door, and through it the flames entered the salon. I jumped out and called Michel. We just looked at each other with great disappointment."
Only at the end du Bois broke into tears:
"How bad it is that we didn't finish."
Yes, little is left of the car in the end:
The Koronel team expands every year – maybe next time it will work out.