Petukhov is nostalgic.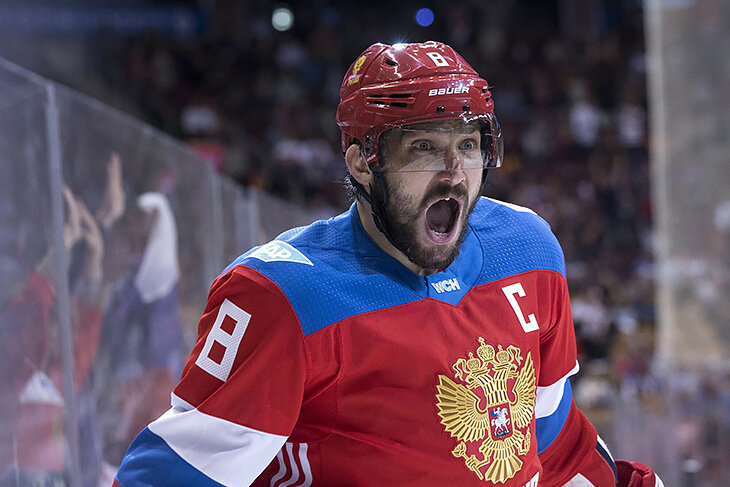 This fall, I conducted a small revision of Ovechkin's goals – those that happened before the lucky twenty from the 2022/23 season. And, as was the old joke of Kolyan from the Parma KVN team, he returned home a completely different person.
In a very short time, I looked at a bunch of pucks. Beautiful, random, from the office, from the aisle ( I already wrote about this ), from a penny and even from my zone. Stunning. Unimaginable. Everyday. But even everyday Ovechkin scored so many that after watching them there is no doubt: he really is a monster, and his goals are a multifaceted phenomenon. Perhaps one of the most significant in the history of hockey.
But. When Sasha was approaching the 800 mark, a bunch of requests flew in from the part of the editorial office where they can hardly see the puck. One of them was: "What about the decisive or just wildly important goals of Ovechkin?".
Umm.
Yes, we all know that Ovechkin is a superman and a super sniper, but really there is no feeling that there are a lot of them – wildly important goals – right? Sasha is a car, there are no questions, but all these eight hundred seem to be spread evenly over his grandiose career – it's hard to remember some unrealistic peak.
It's true? Or I'm wrong?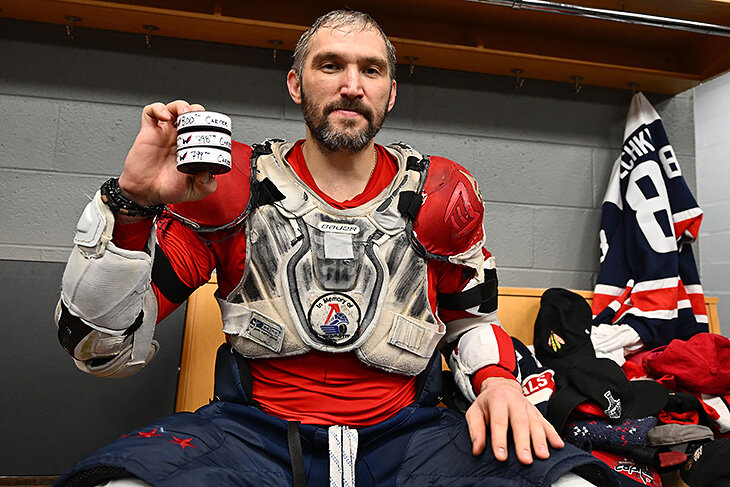 By tradition, we deal with the issue below, but for now , subscribe to my telegram  – it is just called in honor of Ovechkin.
What is an "epic goal" anyway?
Over the past couple of years, I have come to love Ludwig Wittgenstein very much as a phenomenon in philosophy, and he taught me: if you want to understand something, then first agree on the meaning of the terms you use. Here, let's do this.
What is a "decisive / very important goal"? What is "That Same Winning Goal"? More precisely, what do I mean by these words within the framework of this text?
There is probably a formal definition – this is a goal that became victorious in an important match.
And here Ovechkin is not that bad – out of those eight hundred goals that we recently celebrated, 124 were just victorious. Here he claims to be the best in history.
But-oh-oh-oh, those same 800, like 124, are goals in the regular season. Only goals in the regular season – it's hard to imagine that in the regular season there was not just a beautiful goal, but an epicly important one.
More indicative, rather, are the numbers for the playoffs – and Ovechkin is not so beautiful with them. Only 10 goals – and 62nd place in history.
But these are just numbers, but, it seems to me, That Very Victorious is more about sensations. And we in Russia are quite familiar with the concept of such epic goals – Ilya Kovalchuk in 2008, with a stroke of his pen, not only made a name for himself throughout the country for many years, but also set a benchmark. That same winning goal looks and feels like this.
What about such greatness in Ovechkin?
Goals of the legend #8 – from the NHL regular season to the national team
Where to look for Ovi's most important goals? Hardly in the regular season – he really has a lot of goals there, but the maximum that can be obtained with an important goal is just getting into the playoffs. Hitting 16 league teams. Class, but not that straight fat.
Important goals are scattered somewhere in the playoffs. In the NHL playoffs, Ovechkin won only once – in 2018. Most likely, That Goal should be looked for somewhere there.
But back then, not only Ovi, but also Kuzya was the Capitals' scoring engine – and I'm afraid that Ovechkin's most important action in that playoffs was not a goal, but a pass. Pass on Kuznetsov. The pass to the game-winner in the series against Pittsburgh is truly history. And if it was a goal, it would be one of the most notable in Ovechkin's discography.
But this pass is, on the whole, no less epic.
After this victory, Sasha was asked what he thought about at the time of the pass. "Kuzya, please kill it," he replied.
There is some irony and symbolism in this: the best sniper in history gave a pass at the right moment. Beautifully.
But in general in the playoffs it is difficult to score a goal that will live for years. Hockey has a lot of goals and a lot of matches. An objectively epic goal in this context is the goal in overtime of the seventh match of the final. Big, just a huge rarity. Ovechkin doesn't.
In his playoff career, there is not only an epic in importance, but a very beautiful goal against the Rangers.
But then what are we left with? Yes, the user under the nickname "Vladislav T" correctly suggests – the national team remains. We all love the national team, we all watch their matches and we all transcribe every match of the national team – especially when Ovechkin plays for it.
And it will not be difficult to make a list of important things in his performance, right?
Ummm.
Well, let's remember.
Definitely considered a hit at Jagra-2010, right? Yes, this is not a goal, but it led to a goal – Malkin and Semin quickly played (at that time no one knew that they could not play on the same line). And in context, everything fits: a principled match against the Czech Republic, our very memorable opponent, to whom we lost regularly and unpleasantly; to whom we gave bronze in Turin-2006. Well, it was a power move against Jagr himself.
But in 2010, Ovechkin didn't seem to do anything else important – it wasn't really his Olympics at all.
What else? 2012 pops up in my halls of memory. Semi-final of the World Championship Evgeni Malkin, match with the Finns. We are leading 2:1, but the game is going hard. The monstrous Malkin gets injured and goes to the sub-tribune. We have the majority – and instead of legend number 11 (under which Gino played in the national team), legend number 8 comes out in his team. It comes out – and puts it without looking into the near corner. 3:1 – the advantage of the Russian team becomes strategic, it gets a moral push at the right time.
And this goal ended up being the winner – we took the match with a score of 6:2. A forgotten but very important goal, without which, as Oleg Znarok likes to say, everything could have gone differently.
The first goal at the Olympics in Sochi-2014 was felt unrealistically important in the moment – in the very first match, in the very first shift. Semin jabbed at a 2-in-1 lead, Malkin gave it to Ovi – and he irresistibly threw under the far post. Then it was still not known that Malkin, Semin and Ovechkin could not play on the same line.
At that moment, it seemed that everything – a historic victory on home ice, revenge on Canadians for Vancouver 2010, the first Russian Olympic gold and lots and lots of champagne – was real. That the tournament will turn out exactly the way we imagined it for these long four years. It started like this: Ovechkin and Malkin took to the ice and immediately scored.
This goal was the last for Ovechkin at the home Olympics, Russia flew out in the quarterfinals. The final, another victory for the Canadians, Sasha watched from the VIP box – it seems that he even got caught on camera with a glass of beer – and that first goal ceased to be important. It turned out such a goal-phantom, a symbol of an unfulfilled dream, which, as it turned out, was not even close.
It seems that Ovechkin didn't have more important goals – the 2014 World Cup already felt like a passerby, and after it, Russia, even with Ovechkin, didn't win anywhere and didn't beat top Canada (which it met, however, not that often).
In general, Ovechkin has rather sad statistics in games against the top Canadian team – well, the one in which more or less the best gathered. Only one ended in victory – and Ovechkin did not score in it. That's where those six matches were: at the 2016 World Cup, the 2015 World Cup final, Vancouver 2010, the 2008 Quebec final, Turin 2006 and the 2005 World Cup in Vienna.
Speaking of which!
The Same Winning Goal (Almost Forgotten)
In fact, Ovechkin, in terms of games against top Canada, started well – he scored a goal in the first two such matches (and then Crosby, Perry, Getzlaf, Bergeron came – and Ovechkin's goals ended). In Vienna-2005, the Russian team lost – and Sasha's goal did not help.
But a year later was Turin. Olympics-2006. And there – the quarterfinals against Canada. A difficult, even somewhat gloomy game – we have Datsyuk + Kovalev + a young support group in the form of Kovalchuk, Ovechkin and Malkin. Canada has Sakic, Iginla, Lecavalier, Saint-Louis, Richards, Pronger.
At the beginning of the third period, the link Ovechkin – Yashin – Kozlov turned out to be a viscous positional attack, Sasha scratched the puck for Kozlov with a jump – and jabbed into the goal from a partner's return pass.
It was legendary.
But even when you rewatch that moment now, it really looks epic. Young, rather even young, Ovechkin (imagine now a 20-year-old player in the top Russian team) saves an attack in a jump, and then pokes the puck from a penny – into the gates of Canada – in the third period of the Olympics quarterfinals.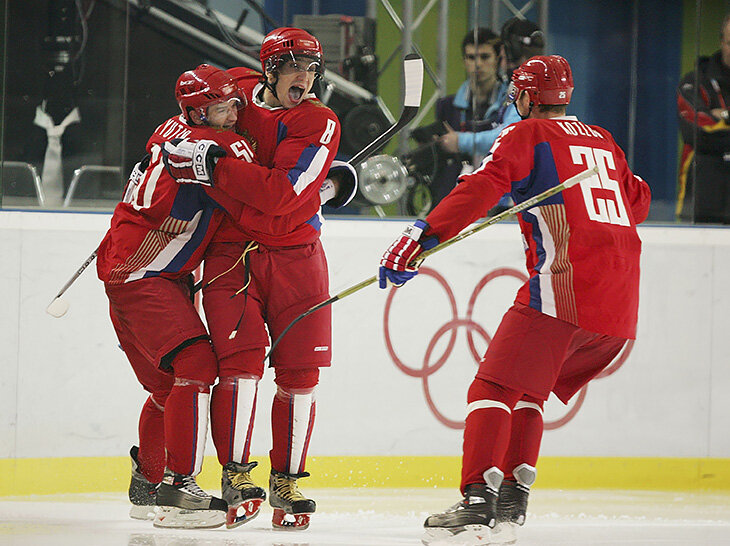 Yes, there was no gold, but it was a moment of absolute hockey happiness – and for 16 years it has not ceased to be so.
***
It seems that one truly epic puck in such a long career as a super sniper is not enough, right?
However, I have an explanation: hockey itself is arranged in such a way that it is difficult to score something epic in it. There are more matches here. Basically more goals. In principle, there are fewer tournaments on which the entire planet is focused. I haven't studied Crosby's career under a microscope, but the only one I remember of his epic goal offhand is in overtime in the Vancouver final.
I remember the tournament that Evgeni Malkin won almost single-handedly, but I don't remember his winning goal.
Circumstances made Kovalchuk's throw in 2008 epic – 15 years without medals, -2 during the final, and so on. A year later, Radulov scored even, perhaps more beautifully, in the same World Cup final, but no one seems to remember this at all now.
So epically important goals are too rare even for legendary players: catch one and it's already good. Ovechkin also has such a goal, and several slightly less status ones – in this sense, everything is logical.
And still there is some kind of awkward feeling – the authors of the old school call this "innuendo". Ovechkin's goal against Canada in Turin 2006 ended in a match win, but not a tournament win. And after that, several times Sasha was in circumstances where his goal would have wildly helped the national team and, most likely, would have remained for centuries. But he didn't score.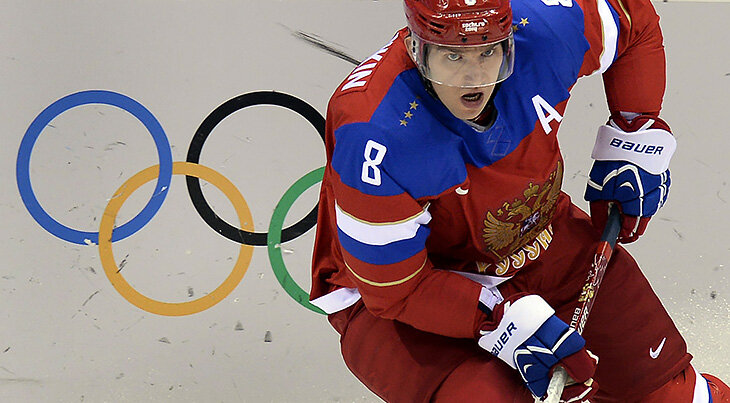 Perhaps that is why he comes to the national team whenever there is even the slightest opportunity – in pursuit of that very winning goal.