Connor McDavid is considered the fastest player in the NHL. What he does on the ice is real magic.
Looks like his secret is finally out. The post-match broadcast included an interview episode in which his legs appeared in the frame. The highest paid hockey player in the NHL (the average salary under the contract is 12.5 million a year) wears … holey socks. To be exact, they are practically open!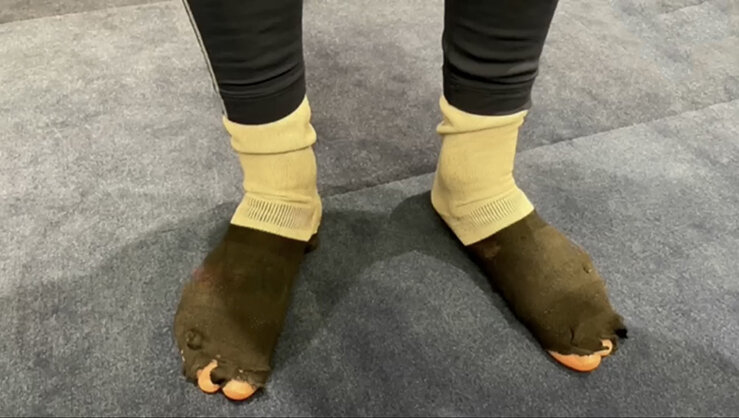 This caused everyone's surprise, and the journalist couldn't resist asking Connor why he was wearing them. To which the answer was: "They don't make them anymore. I don't remember what brand it is – CSM or something like that. "
Sock factories should consider collaborating with Connor to supply him with a year's supply.
This surprised everyone, collected the reaction of users on Reddit. Some believe in superstitions:
💬 "Remember when he turned down that extra contract money to help the team. It was the sock budget."
💬 "I guess that's why he's so fast"
💬 "If he got rid of those socks, he might not be the best player in the world. He could be fourth or fifth."
Probably, Connor values ​​these socks, because, unlike the usual ones, they have a special cut that rubs the feet less. Plus, they apparently create a comfortable microclimate inside the skate. Because of the huge holes, McDavid's socks do the job better.