The coach was publicly outraged.
Enzo Fernandez remains in the spotlight. After winning the World Cup, the best young player of the tournament stayed in Argentina, which Benfica did not like very much . But if the Portuguese are ready to part with the midfielder, then only for a lot of money.
Enzo's contract stipulates a release of 120 million euros – Liverpool and Manchester United cooled this amount somewhat, but Chelsea, as reported the other day , practically agreed on the transfer. For example, Gianluca Di Marzio wrote about this.
However, not everything is so smooth.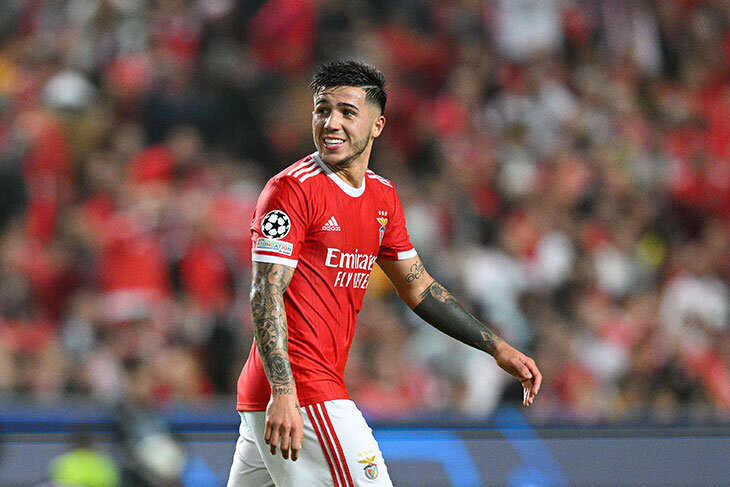 Chelsea did not offer 120 million euros. The club is trading and wants to include other players in the deal
What is the problem if the British simply activate the buyback option? In fact, everything is a little more complicated.
• It turned out that Chelsea were much further away from the deal than they initially thought. The clubs are still unable to agree on the amount of the transfer and the payment schedule. The Athletic writes that Chelsea owners, Benfica president Rui Costa and the player's agent Jorge Mendes met in London but never reached an agreement.
Fabrizio Romano adds that the Londoners' latest offer is 85 million euros. According to him, Chelsea have never offered 120 million for the Argentine. Record reports that Chelsea offered 90 million plus Hakim Ziyech. In addition, the British are ready to lend Benfica striker David Fofan and midfielder Andrei Santos.
Londoners want to bring down the price: they argue that no club will pay the amount prescribed as compensation. Costa is ready to consider only 120 million – no less.
Benfica is in no hurry to part with the Argentine, whom they themselves signed from River Plate just six months ago. The Portuguese sold Darwin Nunez in the summer for 100 million euros (including bonuses), so they definitely do not need urgent money.
The deal is still far away, and the Benfica coach is already annoyed. Accused Chelsea of ​​disrespect
Negotiations are clearly difficult.
• If Londoners agree to Benfica's price demands, they will likely not pay all at once. Earlier it was reported that the clubs agreed on three tranches of approximately 40 million each. In this case, you will have to pay an additional 7 million – interest.
Potential 127 million euros – a place in the top 6 most expensive purchases in the history of football. Only Neymar (222 million), Kylian Mbappé (180 million), Ousmane Dembele (140 million), Philippe Coutinho (135 million) and João Felix (127.2 million) were paid more.
• Fabrizio Romano writes that the negotiations are still deadlocked, and the parties have not yet scheduled a new meeting. There are no forecasts for this.
At the same time, Benfica coach Roger Schmidt made a sharp statement. The German accused Chelsea of ​​disrespect:
"Firstly, Enzo is a good person and an extraordinary player. We want him to stay. Of course, the situation is not easy, he won the World Championship, there were offers, big money is at stake. He is a young footballer, it is normal that he thinks about it and is confused. I think we can all understand this. He's a wonderful guy.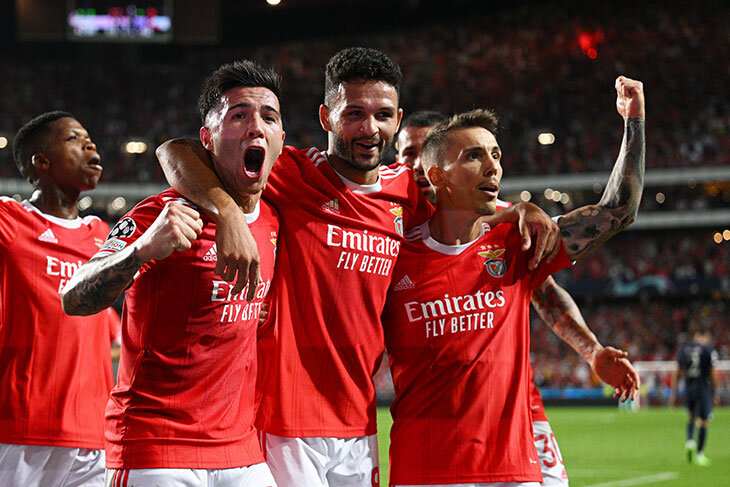 He was not allowed to go to Argentina, but he missed two training sessions – this is unacceptable and will have consequences.However, we do not want to sell it. Nobody wants to sell – not me, not the president, no one.
Enzo has a clause in his contract – if he wants to leave and someone activates this clause, there is nothing we can do and we will probably lose a player.
There is a club that needs our player and they know we don't want to sell him. They tried to lure the player away, although they know that they can only get him if they pay the compensation.What they do is disrespectful, they drive the player crazy. They pretend that they are going to pay the release, and then they want to negotiate further. This is not how good relations are established between clubs when someone wants to sign a player.
I won't say anything more about this, you know my position."
On New Year's Eve, Benfica also released a statement of intent to keep Enzo until the end of the season. Last summer, the Portuguese paid only 10 million euros for the 21-year-old midfielder – he played 25 matches for the club, scored three goals and gave five assists. And then he went to the World Cup, helped Argentina win gold – and turned the heads of European top clubs.