Impressive.
Eintracht Frankfurt is playing in the playoffs of the main European competition for the first time in 63 years – they have never been so high in the modern Champions League format, but reached the final of the European Champions Cup back in 1960.
The Frankfurt fan sector has prepared something special for the first match after such a pause.
Just look.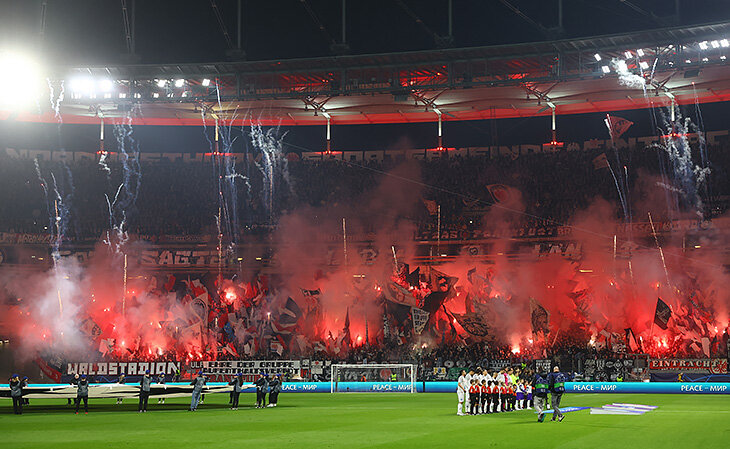 The team was loaded to the anthem of the Champions League.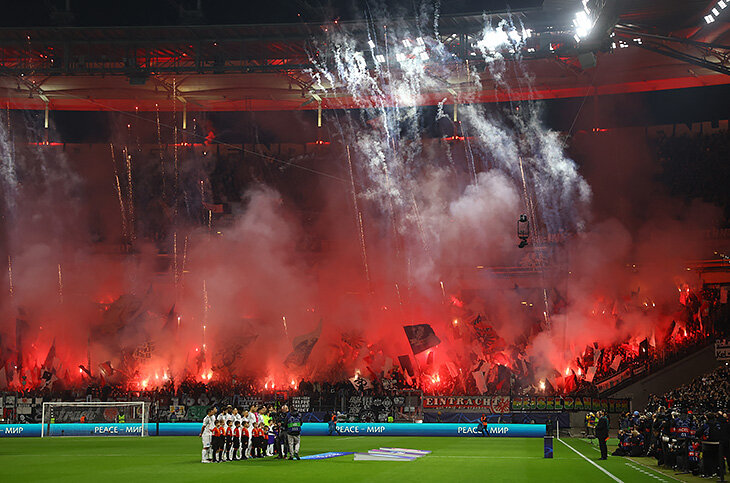 Very powerful.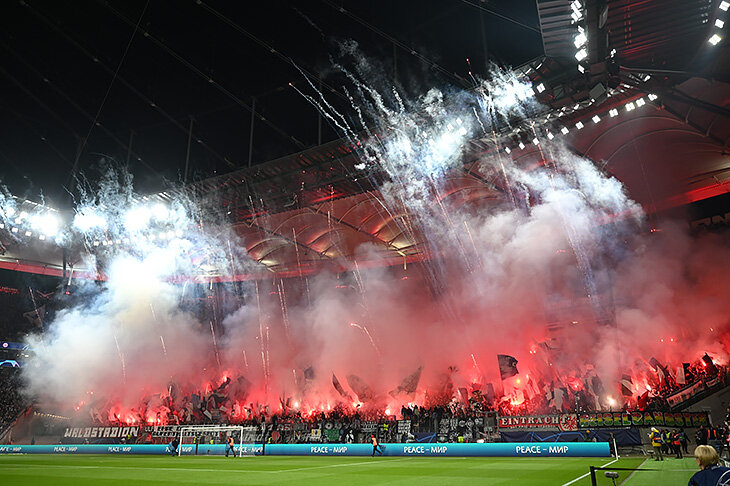 Eintracht fans simply could not help it. You probably remember the privatization of the Camp Nou in the last Europa League – even the president of Barca, Joan Laporte, had to apologize for 30 thousand Germans on the podium. Before the last game of the Champions League group stage, Sporting did not sell 16,000 extra tickets to the Frankfurt fans at all – the self-preservation instinct worked.
The Napoli players were a little confused at first – in the 36th minute, Khvicha even missed a penalty.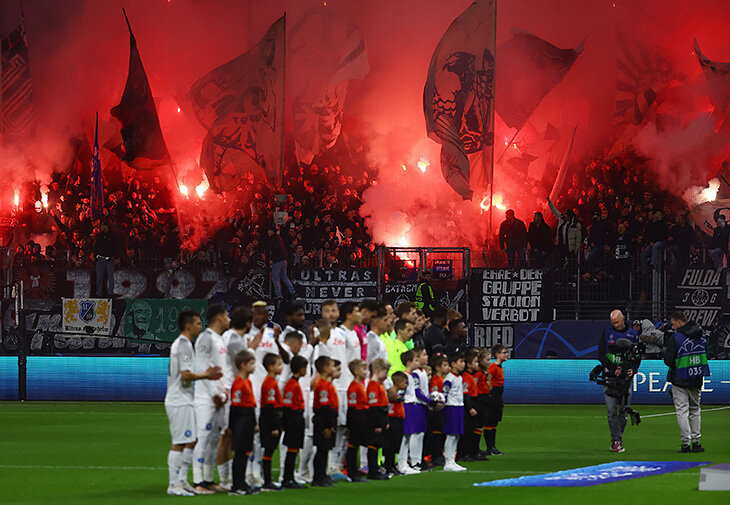 Incredible atmosphere.
True, Napoli's top form still worked.
Eintracht conceded at the end of the first half and at the beginning of the second – even though the fans continued to rock.
After the home 0:2 and before leaving for Naples, it looks like a new Champions League match in Frankfurt can not be expected.
It's good that they got off now!