Editor's note: we published this text in 2020, but after that, French football has added in greatness! Therefore, it is worth recalling once again how it all began.
Motor!
The black square is replaced by the rich colors of the French landscape.
The camera zooms in on a huge green plain, in the center of which is a complex of several buildings, and snatches the interior, fields, faces of the players.
Behind the scenes, a confident male voice sounds:
"We are proud to present the national football center of Clairefontaine, the best academy in France and the world.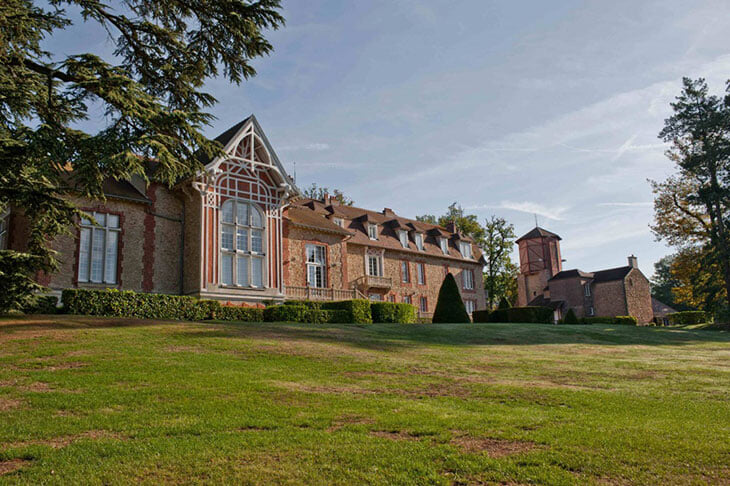 At the service of our pupils there is an ultra-modern laboratory, 17 fields with natural turf, the best French coaches.
Clairefontaine has developed a unique system that allows students to reach the highest heights. We have brought up such unique players as Thierry Henry, Nicolas Anelka, Kylian Mbappe who have won for France…."
Stop stop stop.
It seems like we've heard this somewhere before.
All texts about football academies are more or less the same: they lure students with big names in the headline, and then you read boring facts about the number of fields, unique techniques and extraordinary coaches.
We took this into account, and today we will tell you about the academy, which is really different from others.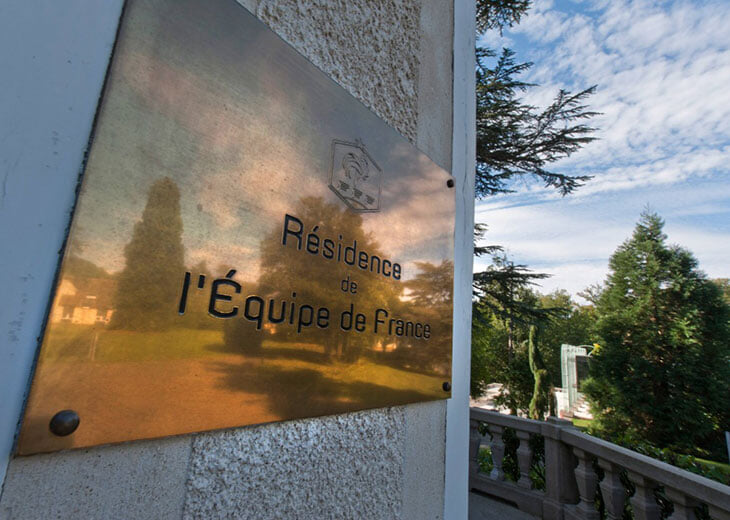 The French Clairefontaine sets the most important task – to recognize the future (not just players) leaders of the national team in 13-year-old boys, lock them up for three years in a castle in the middle of the forest and teach the profession of a superstar.
Highlights:
• Clairefontaine has a unique specialization – the academy hunts only for future superstars;
• Until recently, the academy had too strict requirements – the director admitted that 10 years ago Mbappe would not have passed the selection;
• Henri was nearly expelled from Clairefontaine for academic problems;
• In the academy for a whole year they put only equipment (because of this, Anelka almost left, and then was stunned by the result);
• Clairefontaine inspired other countries: similar academies appeared in England, Belgium and Turkey.
Clairefontaine was invented by the Romanian coach from Ajax when the French team was drowning in a crisis
Most people know coach Stefan Kovac from the noisy work at Ajax: the Romanian replaced Rinus Michels and won the European Cup twice in a row. In 1973, in the wake of success, Kovacs led the French team.
The French by that time had a much less successful history. After two relatively successful tournaments – the 1958 World Cup (bronze) and the home Euro 1960 (fourth place) – a nightmarish streak began. The great generation of Juste Fontaine and Robert Jonquet has gone, and Platini has not yet matured. Without the help of superstars, France flew past three World Cups (1962, 1970, 1974) and five consecutive Euros. Somewhere in the middle of this horror, Kovacs was called to save the situation.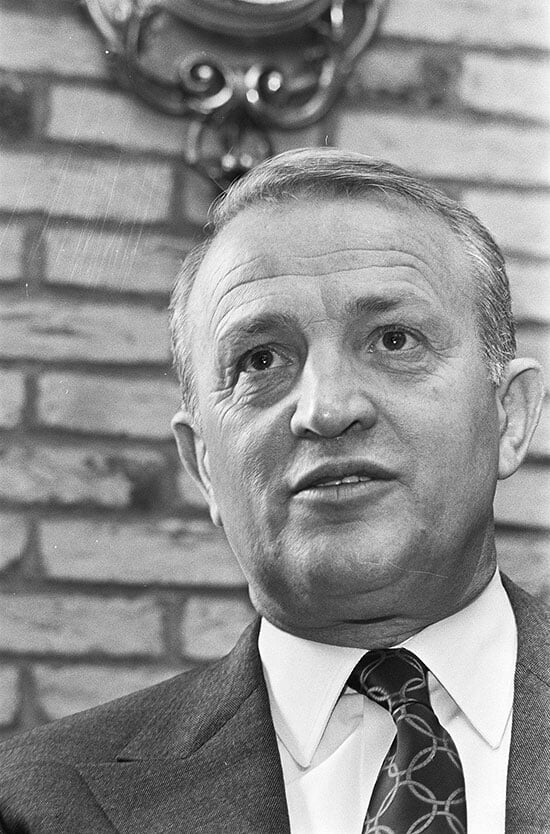 Together with the grumpy character and the portrait of Cruyff, Kovacs brought the idea of ​​​​saving French football: it is necessary to cultivate and hone individual talents so that they shine for the good of the team. Now, in the era of technical egocentrists, this is logical, but in the 70s in France they trained differently: no one bothered to develop individual skills, they tried to teach the player the basic minimum and release them on the field as soon as possible.
Kovac wanted to create an academy for the most talentedplayers. The Romanian infected the head of the French Football Federation, Fernand Sastre, with the idea, and he pushed through the concept of the football center.
Construction began in the early 80s (it took several years to find the perfect piece of land – found near Paris) and ended only in 1988: by this time Kovacs had returned to Romania, Sastre had retired, and France had won the European Championship with Kovacs' successor Michel Hidalgo . But the academy did not go unnoticed: in June of the same year, French President Francois Mitterrand gave Clairefortin the status of a national center, and the football federation took over the patronage and funding.
In 1998, Sastre died, and Clairefontaine immortalized the creator, becoming the Fernand Sastre National Football Center.
The uniqueness of Clairefontaine begins with aesthetics: greatness and memory of the best graduates are everywhere
The Academy is located in the Chevruz Valley, in the Rambouillet Forest. Paris is about 60 kilometers away. Nearby are the houses of very wealthy families – Louis Vuitton and Rothschild – but the dense forest creates a feeling of complete isolation. "We are stuck in the middle of nowhere," joked Louis Saha, one of Clairefontaine's students.
The national center occupies a spacious castle. This is what Sastre thought: "Stefan and I imagined that great players should live in a great building. We couldn't build something ordinary."
Every detail speaks of greatness: in front of the entrance to the territory, a giant statue of the World Cup shines, approaching the castle, we will notice large letters on a rectangular bronze plate: "Thank you for two unforgettable years." This is a thank you from Mbappe.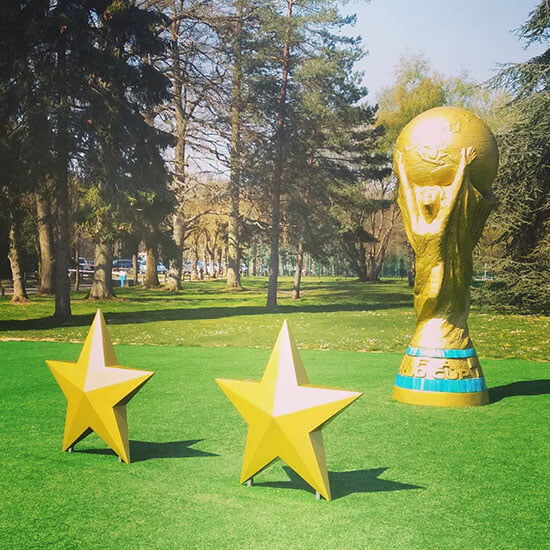 Going into the hall, we will see the rest – on the wall there are huge photographs of Anelka, Henri, Gallas, Abu Diaby, Giroud, Benatia, Guerreiro. Next to each photo are newspaper clippings – the academy is watching the students.
Since 1998, the French national team has settled in Clairefontaine before games and tournaments, so the castle is packed with everything you need: ping-pong tables (loves Pogba), table football (especially for Debuchy) and a room with consoles (just for everyone). Players have always been taken care of here: in 1998, during the home World Cup, Zidane left Clairefontaine to cut his hair without permission (sic!) – after that, the academy hired a hairdresser.
Maintenance of Clairefontaine costs seven million euros a year. Most of it is compensated by the French Football Federation, but the academy is trying to earn money on its own: it holds conferences, rents out premises and fields to other teams, and becomes a temporary base for the French men's and women's national teams of all ages.
The territory of the national center is so gigantic (56 hectares) that all this activity does not interfere with the main goal – the education of supertalents.
Getting to Clairefontaine is more difficult than Hogwarts: they accept 22 people a year, Varane, Kante and Martial did not pass
For the last 15-20 years, Clairefontaine has been the most prestigious academy in France, where everyone dreams of getting into. So did 14-year-old Kylian Mbappe: "My goal is Real Madrid. It is better to aim at the moon, because in the worst case scenario, you will fall into the clouds. For students of Clairefontaine, such lofty dreams become reality."
But those wishing to get to Clairefontaine are waiting for a complex multi-level selection.
• First requirement –children under the age of 13 are allowed to participate in the selection. "Players under 16 are like clay, they can be taught almost anything. After 16, players progress at best by 20%," explains Gerard Houllier in an interview with The Telegraph (in the 90s he worked in the football federation and oversaw Clairefontaine).
"We are experts at this particular stage. We make them smart, we make them think," says Jean-Claude Lefar, director of Clairefontaine.
The Academy did not immediately come to the ideal age threshold – the first years of school were taken from 15 years old, but in 1992 the threshold was lowered. Very successful – in the first year they caught 13-year-old Thierry Henry.
•The center accepts children with French citizenship living in the Île-de-France district– it covers Paris and the nearest suburbs (about 13 million inhabitants).
•Players are waiting for a giant competition.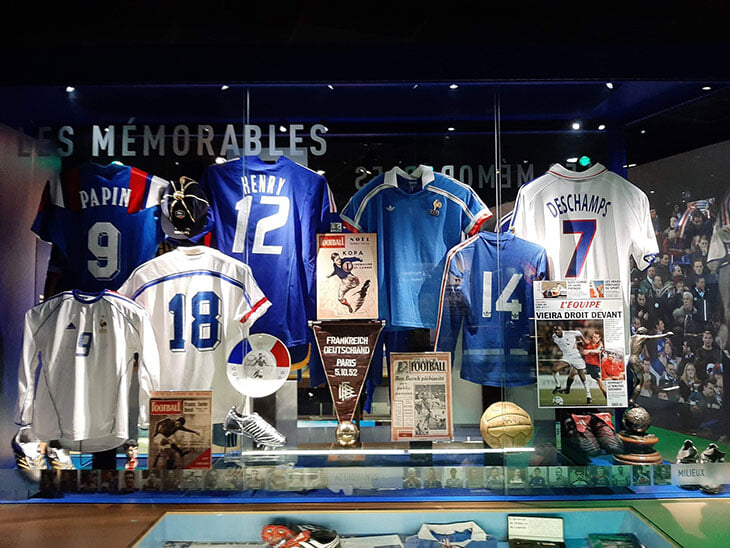 Clairefontaine has a vertical hierarchy: at the top is a national technical director, he is assisted by seven or eight national coaches, and they have regional technical advisers who oversee small schools throughout the Île-de-France region.
A child can only become a candidate for Clairefontaine on the recommendation of a regional adviser. The selection lasts six months: in October, the players are tested in their cities, in December the best go to the district centers and fight there, and in March, for the Easter holidays, about a hundred come to the final round in Clairefontaine. At each stage, the tests are the same: players pass tests on technique and strength, and then play a two-way game. As a result, 22 best players (18 outfield players + 4 goalkeepers) are selected out of five thousand players.
Previously, Clairefontaine put forward strict requirements: at the academy, small hulks were valued – tall, fast, powerful, without health problems. It fits perfectly into the plot of "training future leaders for France", but because of such a straightforward approach, the academy missed talented deviations from the norm – they killed Kante (too small), Martial (they felt that the guy would move to Manchester United and it's better not to spend time) and even Varana (in his youth he suffered from injuries).
Over time, Clairefontaine slightly softened the requirements: the academy is still looking for the most talented, but for the sake of perspective, it is ready to forgive their physical weaknesses. "Now we try to look at what the player will be in a few years," said Jean-Claude Lefar in 2018. Some people need more time. For example, Mbappe: physically he developed more slowly than the others, ten years ago we would not have taken him.
Clairefontaine is a boarding school, children live there all week. Henri's father could not stand it and ran to follow his son
The trials begin as a handful of frightened 13-year-old newcomers arrive at the castle. A thick fence separates them from the familiar world of parents and childhood friends. Nearby are two dozen more of the same supertalents. Now each of them is not the best, but just one of the. To enhance this feeling and bring the boys to the ground,the first month, the coaches specifically do not address them by their names and pretend that they do not distinguish them from each other.
Do you want to be the best again? Deserve.
The academy operates like a boarding school: five days a week the players live in Clairefontaine, and on the weekends they go home to spend time with their families and play for their local teams.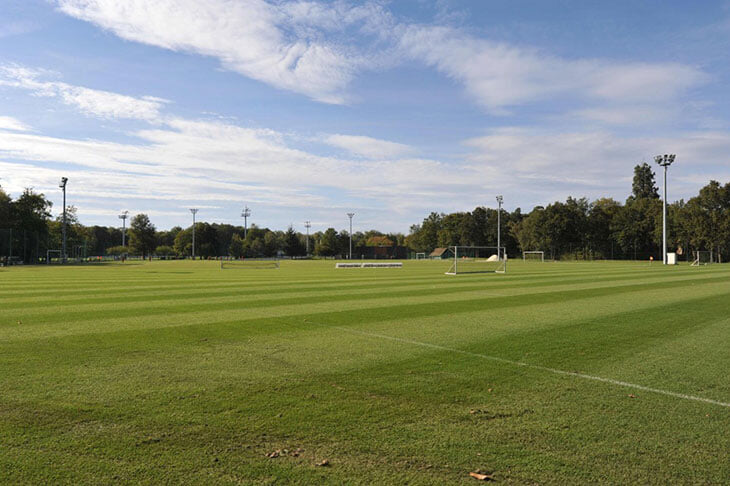 Some parents deal with separation even harder than their children. You can't get into the territory of Clairefontaine just like that – it is surrounded by a two-meter fence, and round-the-clock security is placed around the perimeter. This did not stop Thierry's father Henry: even before the academy, Tony constantly took care of his son and was sure that only he knew how Thierry should develop. In the evenings, the man deftly made his way through the fence of Clairefontaine, ran in zigzags to the field and looked out for Thierry among the training players. Half an hour of observation, and Tony ran away. Further, the degree of madness increased: from home, Tony called the academy and gave coaches advice on the results of the evening workout. At first it seemed funny to the workers, but then it started to piss me off.
"He had absolutely no respect for people," recalls Clairefontaine coach Christian Damiano. He talked a lot, often talking complete nonsense. Thierry suffered greatly from this. I told Tony to stay away from his son. I wanted to work in a relaxed environment."
A couple of months was enough for Tony to be convinced of the effectiveness of the classes and turn off the sorties.
The approach to training makes Clairefontaine great – they put the best technique here (look at Henri) and teach them to think
In parallel, the boys have to work hard at school – every day they go to Rubaye College. From Monday to Friday, the players live according to a strict schedule: getting up at 7 am, an hour and a half later, gathering in the classrooms, classes until 12:00, lunch, then again lessons until 15:30, an hour of rest – and only then the training begins.
In Clairefontaine, academic performance is taken very seriously, and this is no joke – due to poor studies, Henri was in millimeters from expulsion.
"I was a real bandit in the class," Thierry described himself as a 13-year-old. – I didn't even ask myself such a question – do I have lessons for today or not. But to stay, I had to obey. The coaches helped me: they wanted to expel me, but Andre Merrell (coach at Clairefontaine from 1984 to 2010 – Sports.ru) vouched that I would take up my studies.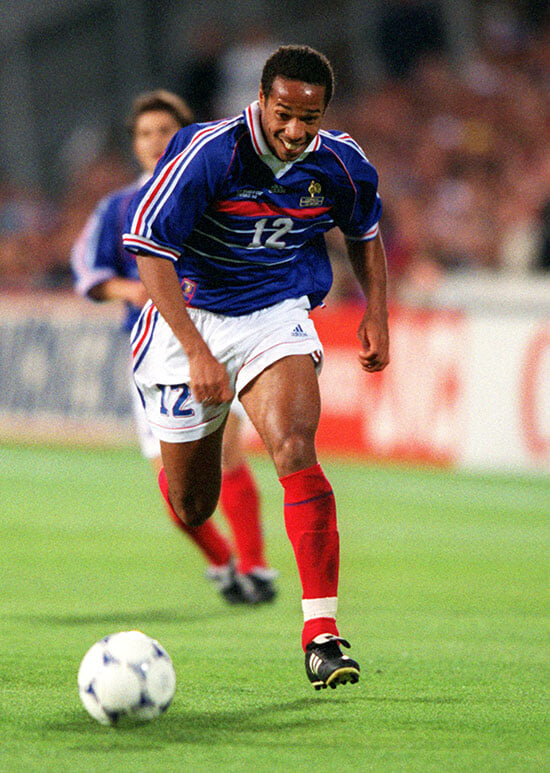 Unlike many other schools, Clairefontaine trains daily. The story of how Liverpool head coach Gerard Houllier came to the club academy to see the new gerrards has already become legendary. The man looked at the schedule of the boys and was stunned.
"The Liverpool academy guys train 4.5 hours a week," says Andre Merrell. – My guys spend on the field 10 hours a week. That is, the schedule of classes for the basis of the "reds" is the same that an amateur club in Paris allows itself."
Training is also arranged in a special way: before moving on to double-sided, players hone their technique to perfection.
Year One: Emphasis on Individual Skills– development of dribbling, non-working leg, ability to pass, speed of thinking.
Technique is especially developed this year – it is not surprising that Clairefontaine has produced so many grandiose forwards.
"It was very exhausting," Anelka recalled in an interview with L'Equipe. – Three coaches practiced football technique with us for an hour and a half. And only from 18:00 we could play with the ball for half an hour like ordinary children.
At first it was very annoying, I even thought about leaving. But our coach Andre Meller told me: "Wait, Nicolas. You'll see how these workouts will change your game." A few months later I came home to play for the Trappes and realized that I was the most technical guy on the field. Was I like this before Clairefontaine? Oh no".
The effect of Clairefontaine's studies was recognized even by Father Henri (and you can definitely trust him) in the biography "Lonely at the Top": "Thierry progressed so quickly thanks to Clairefontaine. It was there that he was taught the necessary techniques that brought him to the top.
Second year: transition to games in a truncated format – 2v2, 3v3 and 4v4. Clairefontaine believes that at the age of 13-14 players cannot think beyond such scales.
Third year: only here they switch to games in full squads.
By the end, players become technical and fast all-rounders who can play in any scheme. The training is so comprehensive and powerful that after graduation, 16-year-old boys can already play in Ligue 1 clubs. Not all graduates start this early, but many: Mbappe debuted at 16, Henry, Ben Arfa at 17, Gallas reached 18.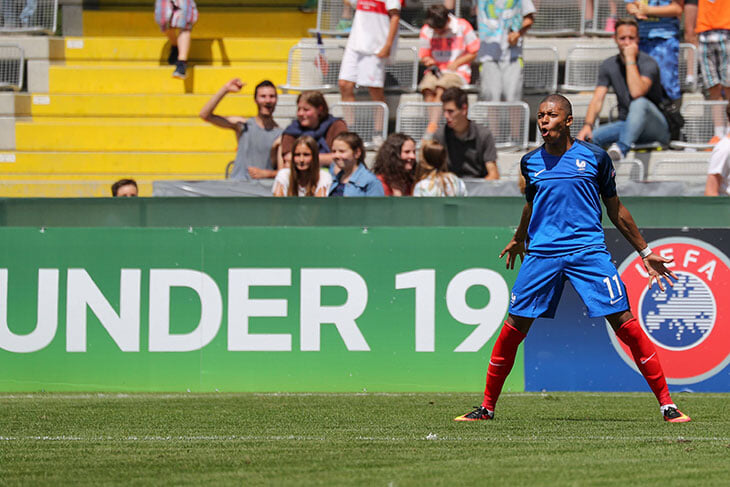 Many countries use a completely different approach: in the same England, they didn't bother so much with technique (we have already read about the number of training sessions), and La Masia simply lives by other principles.
"Barcelona's academy uses the same way of passing and moving, but with less emphasis on speed of play," writes Mile Cox. "They advise players to slow down and wait for a moment before passing.The French system makes young people think and play faster. This explains why players from Ligue 1 adapt more easily to the high pace of the Premier League than their Spanish counterparts."
In Clairefontaine, a dossier is created for each pupil (in order to better know the features), coaches are forbidden to shout
Coaches try to learn everything about the students in order to make them even stronger.
Once every two weeks, players are driven to testing: they check physics, psychology, mental state, even appetite. This allows coaches to understand how to talk to players, when to rest, and which individual exercises will bring the best results.
Mental testing is especially interesting. Clairefontaine guards secrets, but it is known thata psychologist works with the players weekly(specializes specifically in teenagers) – most likely, he conducts the texts.
This practice is really useful and helps to find an approach to complex characters. This is confirmed by the memoirs of Clairefontaine's psychologist Andre Rizzo: "Anelka had a complex psychotype, and we found this out in the first month. We have compiled a special leaflet with recommendations for coaches – thanks to it we have found contact with Nicolas.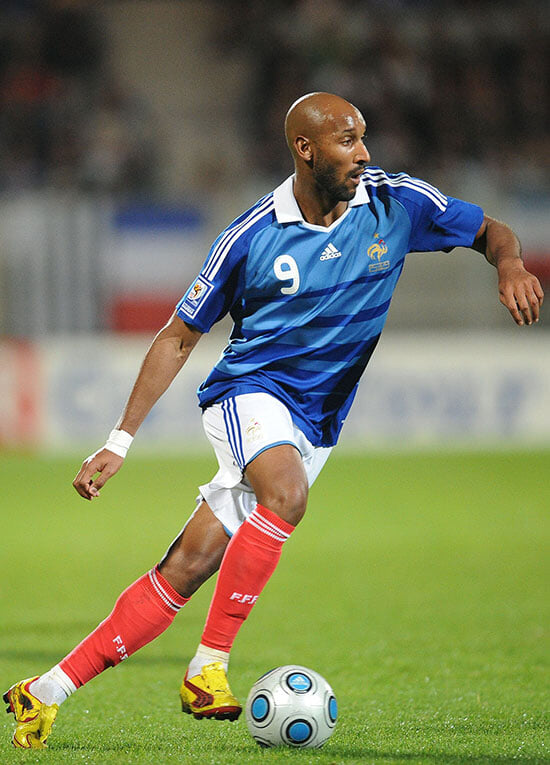 The received information is included in the personal dossier. Every pupil has this, coaches fill it all three years. And when the studies are over, Clairefontaine sends the dossier to the new club.
Coaches are instructed to be sensitive to future superstars: advice must be precise and effective,screaming and being rude is prohibited. It is important that the boys do not turn into little pissed-off lebrons. This is confirmed by Anelka's memories:
"Once during a pause in training, I laughed out loud at a joke by Willy (William Gallas – Sports.ru). A second – and the coach loomed over me: "Five laps around the field, Nicolas." Everyone is very polite, but you don't forget about subordination."
Clairefontaine also trains players for Algeria and Portugal. In 2010, the academy was required to ban students from having dual citizenship
The Academy hopes that 75 percent of students will become national team players. Immediately after graduation, 6-7 out of 22 people sign contracts with professional clubs. But even in a perfect incubator, not everyone hatches as stars.
Clairefontaine graduates are hunted all over Europe, which is rather bad. It's not a problem when a player goes to a French academy (the same Mbappe did not complete his studies and left for Monaco after his second year), but in other countries they do not heed the recommendations from the Clairefontaine dossier. A canonical example is the Algerian midfielder Murad Menyi, who left for Bologna before his third year. In Italy, he got lost and finally died out over time (he played in Qatar and Algeria), although in Clairefontaine he was compared, sorry, with Zidane.
Yet Clairefontaine launched the careers of about ten very big players.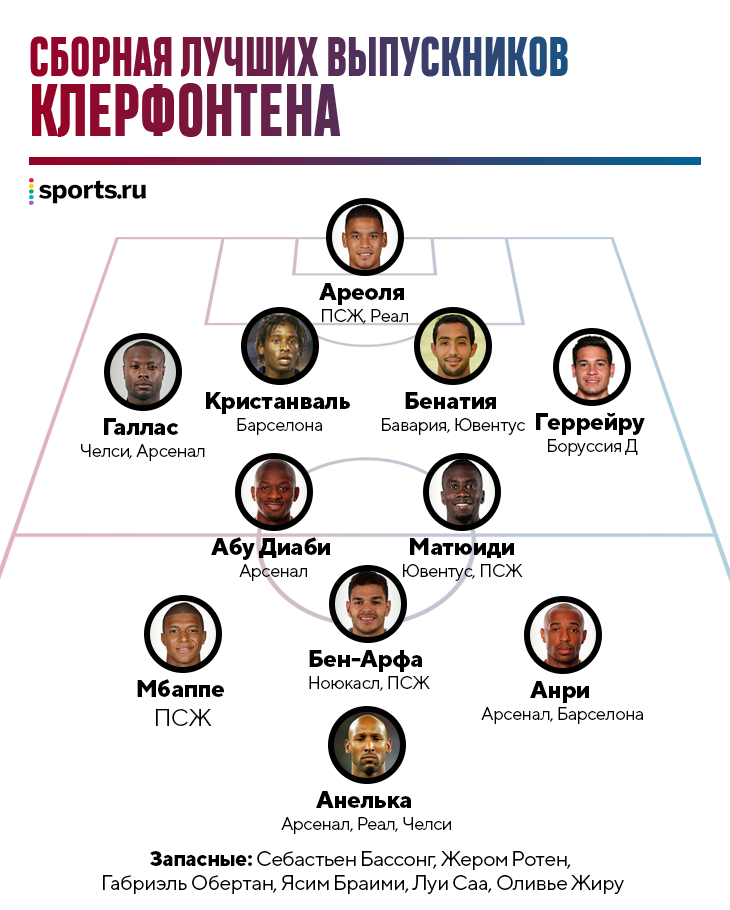 Pupils of Clairefontaine very powerfully invested in the greatness of France: Henry helped at the 1998 World Cup, Henry and Anelka at Euro 2000, Gallas joined in 2006, and Areola, Matuidi, Mbappe and Giroux joined in 2018 (little things like the Confederations Cup don't even count).
It is easy to see that not all Clairefontaine graduates are fighting for France: Guerreiro won Euro 2016 with Portugal, and Benatia is helping Morocco.
The work of Clairefontaine in two camps did not bother anyone (only radicals like Marie le Pen sometimes appeared), but in 2008 France played a nightmare at the Euro, and two years later it failed at the World Cup – a witch hunt began in the country, and Clairefontaine was also powerful got it. "They said from all sides: 'They are raising players for Algeria,'" Jean-Claude Lefar recalls. – Angry letters were sent to the academy.For a while, we even considered banning students with dual citizenship. But it worked out in the end".
Clairefontaine turned the training of young people in France, similar academies were built in England and Belgium
Are you ready to come down in the comments with an angry: "Sports, your "genius" academy has produced only five superstars!"
Fair enough, but there are two points:
• Henri, Mbappe, Anelka, Gallas are still more superstars than any other French school (especially in terms of 22 people per year)
• The Academy performs another important function – ideological.Clairefontaine has created a new matrix for French football.
If in the early 90s the academy's vector was treated with distrust, then after Henri, Anelka and the 1998 World Cup, Clairefontaine gained a cult status – many French coaches went to the suburbs of Paris to master the Secret Knowledge. The perception was not even influenced by the trophies themselves, but by the style in which they were won. The French national team during this period embodied the principle of Clairefontaine: dominated by bright individuals who shone with impeccable technique.
"All professional club coaches in France go through Clairefontaine. They listen to the seminars of our specialists, discuss. Over the years we have convinced them of our philosophy. We aim to spread our philosophy in all academies in France. Over time, this will happen, and the need for Clairefontaine will disappear," Jean-Claude Lefar reflects.
And this is gradually happening: if earlier Clairefontaine stuck out like a lone pine, now most French schools share his philosophy. It is logical that over time this influenced the vector of player development. France has become a factory for the production of versatile technical forwards: Aubameyang, Lacazette, Mbappe, Benzema, Coman, Ben Yedder, Moussa Dembele, the failed Dembele, even Giroud (remember his passes in the Wenger era).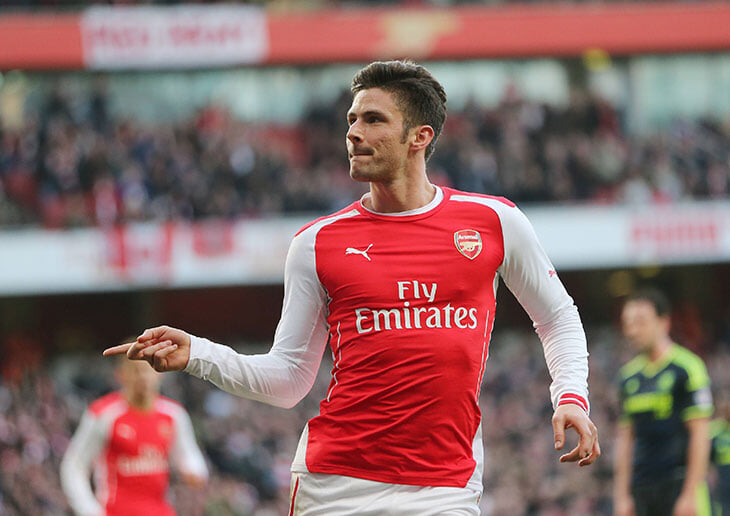 French football is experiencing a renaissance: since 1998, the national team has four finals of international tournaments (even Spain has only three) – sustainability over a long period speaks not of a generation of genius, but of a systematic approach. Many factors definitely converged here (from the consolidation of teams of all ages to a single style after the failure in 2010 to the competitive genetics of children of immigrants), but people who study French football much deeper than me call Clairefontaine one of the key ones. "France excels in international tournaments because they were the first to follow the principle of "talent over tactics". This forced other countries to reconsider the preparation of young players," writes Michael Cox.
Clairefontaine also inspired other countries – the academy had admirers, and then imitators. At the beginning of the 2000s, a delegation from England came to study Clairefontaine in order to launch the national center St. George's Park 10 years later (The Guardian called it "Our own Clairefontaine"). Similar national centers were created in Turkey, Belgium and, unexpectedly, Lithuania.
***
…. January 1982. Happy Fernand Sastre, surrounded by journalists, poses against the backdrop of the endless Chevruz Valley. He has just announced the start of the construction of Clairefontaine, and in honor of this he planted an oak tree on the territory. "I hope we build a school faster than he grows up," Sastre jokes.
Stefan Kovacs, who specially arrived from Romania, poses very close by. Thirsty for change, journalists from France Football asked him when the new center will help France revive. "With a good academy, we will be able to make a solid national team in 8-10 years," the Romanian encouraged.