The main star of American football, Tom Brady , retires from the sport. For the second time and, it seems, forever.
A year ago, the seven-time Super Bowl winner said goodbye, but still returned (one more year in the NFL apparently cost him his marriage to Gisele Bündchen). This time, Tom recorded a short farewell video and explained why he was so concise:
"I'm leaving. Finally. I know this process was quite complicated last time, so when I woke up this morning, I thought I'd just write down the appeal and let you know first.
I won't be verbose. You can only have one super emotional retirement essay, I used up mine last year."
***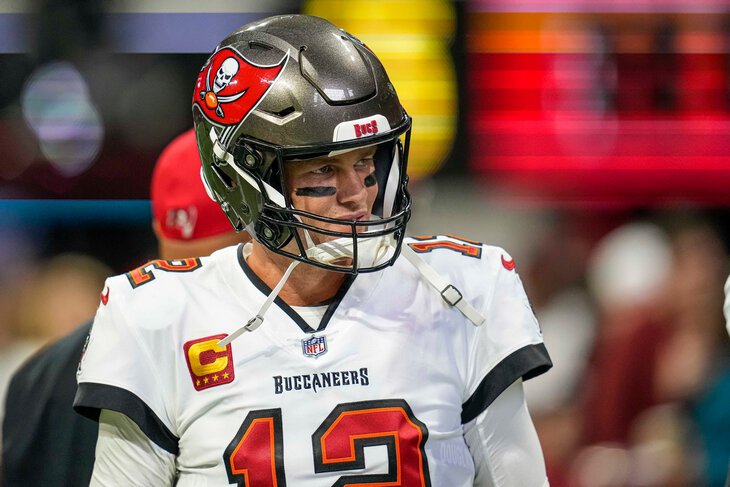 We recall that touching letter that Brady published exactly one year ago – on February 1, 2022:
"I have always believed that football is about going all-in: if you don't give 100% to the competition, you will not succeed, and success is what I really love in our game. EVERY single day, I face physical, mental, and emotional challenges that allow me to reach my full potential. And I've tried my best for the last 22 years. There are no shortcuts to success in life or on the field.
It's hard for me to write this, but still: I'm not going to make competitive commitments anymore. I enjoyed my NFL career, but it's time to focus on other things that need my attention.
Last week I thought a lot, asked myself difficult questions. And I'm so proud of what we've achieved. My teammates, coaches, competitors and fans deserve 100% of me, but right now it's better to leave the playing field to the next generation of dedicated athletes.
To my Tampa Bay Buccaneers teammates for the past two years: I love you guys and I enjoyed fighting you. You dug so deep to challenge yourself and it inspired me to wake up every day and give you my best. I'm always there for you guys and I want you to keep trying your best. I am very pleased with what we have achieved together.
Thanks to all Tampa fans. I did not know what to expect when I came here, but your support and hospitality have enriched my life and the life of my family. It was an honor for me to play for such passionate and cheerful fans.
Thanks to the City of Tampa and the entire region. It was wonderful to be a resident of such a wonderful place to live. I want to be invited to our next boat parade!
The top athlete in US history retired (for the second time). Tom Brady defeated absolutely everyone, including Time itself
Thanks to the Glazer family for giving me a chance and supporting me. I know I've been demanding at times, but you gave us everything we needed to win, to be on your team, everything a player could ask for.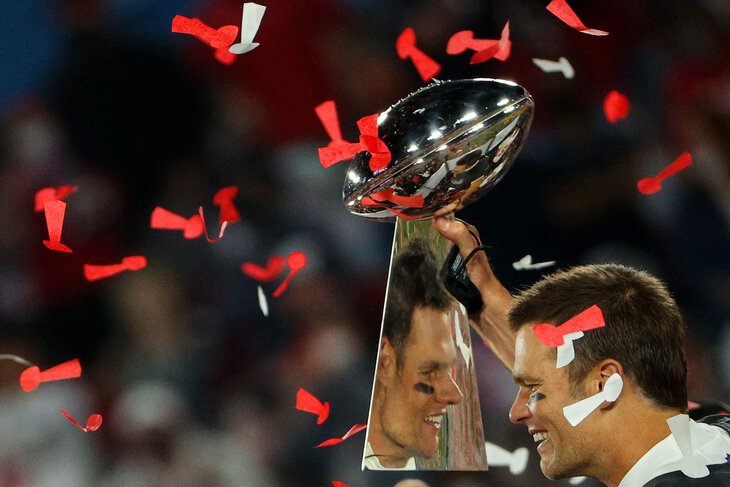 Thank you Jason Licht for your daily support and friendship – I will never forget that. I've never been a free agent and I've had worries about how we can succeed. Your guidance has given me confidence and I will always be grateful.
Thanks to my head coach Bruce Arians for putting up with me! Your firm driving style was perfect. Without your experience, intuition and wisdom, we would not have been successful. I am very grateful.
I sincerely thank all of Tampa's coaches for the hard work, dedication and discipline it takes to build a winning team. I have learned a lot from all of you and will treasure our relationship.
Thank you to every Tampa employee. Each of you is incredibly important, every day I was greeted with a smile. It means so much to me. You work long hours and heavy tasks, but please know that I see each and every one of you. Thank you very much.
Thanks to Alex Guerrero. Without you, I wouldn't be able to live every Sunday, just like that. Your dedication to the cause, our friendship and brotherly relations are immeasurable. We have an unbreakable bond and I love you.
Thanks to Don Yi and Stephen Dubin. You have been with me every step of the way since I left the University of Michigan until I joined the league. What a journey it has been, and I could not have made it without you.
To my parents and entire family (and extended family of countless friends): I love you and thank you for your endless support and love. I can't imagine how much time and effort you have given me over the past 30 years in football. I will never be able to pay you back. Just know that I love you very much.
And finally to my wife Giselle and my children Jack, Benny and Vivi. You are my inspiration. Our family is my biggest achievement. I always came home from the field to the most loving and supportive wife who did EVERYTHING for our family so that I could focus on my career. Her dedication has allowed me to reach new heights professionally, there are not enough words to describe what you mean to me and our family. I love you, love of my life.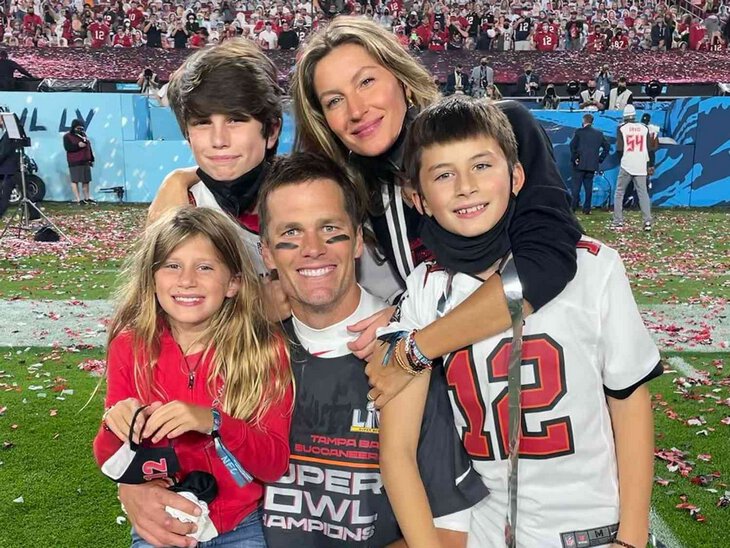 My playing career was so exciting, I couldn't even imagine it, it was full of ups and downs. When you do this every day, you don't really think about the ending. But now I sit and think of all the great players and managers I've been lucky enough to play with, the rivalry was so fierce and serious, just the way we like it. But friendships and relationships are just as fierce and deep. I will remember and cherish these memories and return to them often. I feel like the happiest person in the world.
The future is exciting. I am fortunate to have co-founded incredible companies that I enjoy continuing to help grow. But how exactly my days will look like – we will find out in the process. As I said earlier, I'm going to go step by step. I know for sure that I want to spend a lot of time helping other people, as many have done for me.