Isco was once a talent that Real Madrid fought Barcelona for, and now he is left without a club. After a terrible 2021/22 season at Real Madrid (only 14 matches and only two at the start), he tried to revive his career at Sevilla with Julen Lopetegui, but after the dismissal of the coach, he did not find a common language with the new chief Jorge Sampaoli. As a result, he quarreled with sports director Monchi and ended up as a free agent.
The media wrote about the interest of the clubs in the second half of the Serie A table and the refusal of the Saudi Al-Khalij (rejected a new challenge!).
Now the most likely option for continuing a career is the Berlin Union. This was  reported by German journalist Florian Plettenberg.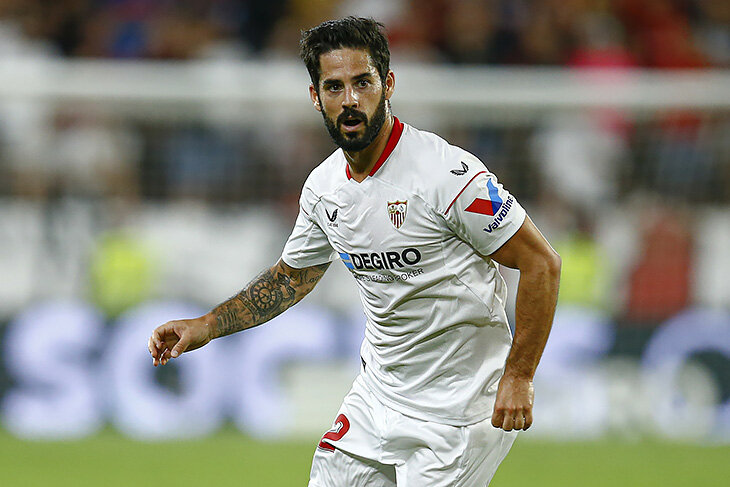 But the main thing is that in the Berlin club, which is known for its family atmosphere, these rumors are happy!
In training, the players chanted "Isco, Isco!", and Union captain Christopher Trimmel, after defeating Hertha in the derby, posted a photo with the caption: "Isco, this is for you!".
Not only the Union players burst into the comments with jokes (or not jokes) in the spirit of "He's going", but Isco himself answered with one emoji. And this is without his mark in the post – that is, the Spaniard is clearly aware of the interest of the Berliners.
"This is a world class player. Now it seems a little unrealistic, but if there is a reason why he wants to play for us, it would be great, "Isko Trimmel has already spoken seriously about the transition.
The club's management does not seem to deny the possibility of Isco's appearance (at least negotiations with him).
"We are honored that Isco is associated with us. Of course, we can work more actively on the transfer market, this is a consequence of recent seasons – both economically and from a sporting point of view, everything is great. We are in our second year in European competition, the players who joined us three or four years ago are still with us," explained club president Dirk Zingler.