We understand the details of the main event of 2023.
Oleksandr Usyk and Tyson Fury dominate the heavyweight division and have long wanted to fight. It seems that this will happen in the coming months: boxers agree, and their representatives discuss the details.
Either Usyk and Fury will fight before the beginning of March, or the fight will be postponed. The parties are in a hurry – because of the heat in Saudi Arabia and Ramadan
The possible holding of the Usyk-Fury fight at the beginning of 2023 has been discussed for a long time. Now the parties are actively discussing the details, and Fury's promoter Frank Warren said :
"We sent them [Usyk's team] a draft contract. Now we must act very quickly, because time is against us. Where will they fight? Wherever they pay more. I know a lot of people want to see this fight at Wembley, and so do I. But Muhammad Ali and George Foreman fought in Zaire, and then we had Thriller in Manila. You can also remember the high-profile fights in Jamaica.
They fought there because they were paid big money. These guys will do the same. I, like Tyson, want to have this fight in March and then give him another one in the fall."
Usyk's promoter Oleksandr Krasyuk confirmed that the fight is planned until March. And he explained why everyone is in such a hurry: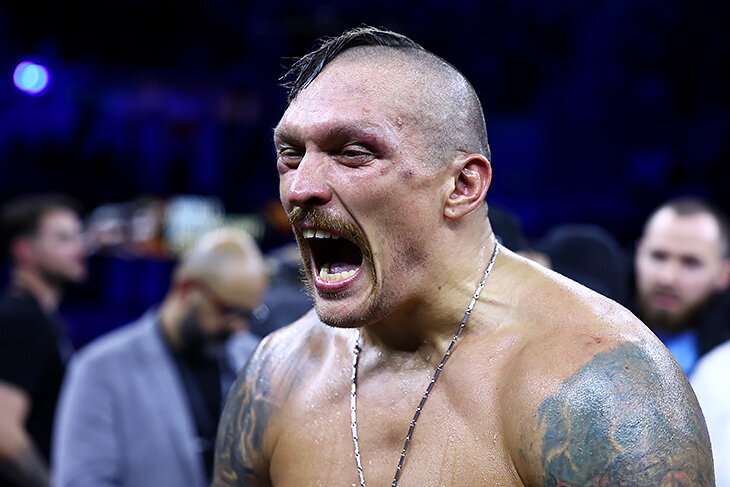 "I don't want to go into details, but considering that the fight will most likely take place in Saudi Arabia, then after March 4, given the climatic conditions, it will be very difficult to do it in an open arena. Ramadan will also begin in the Arab countries, and no one will do anything during this period. If the fight does not take place before March 4, then it can only take place at the end of April or the beginning of May.
If we delay the organization of this fight, there will be cases with mandatory contenders. How will we destroy everything with them and will we destroy it? Let's say the IBF can just issue a promotional bidding decision and that's it. In this case, Usyk and Fury will no longer have to fight for the absolute, or there will be no duel at all. Therefore, the fight must take place before March 4."
The fight between Fury and Usyk is the most anticipated fight in the heavyweight division. A couple of years ago it seemed that the division was teeming with tops and going through golden times. But Fury beat Wilder twice, and Usyk beat Joshua. They are no longer considered an elite. So the fight for the absolute championship became inevitable.
Fury's departure from the sport added to the fuss: on April 23 at Wembley, he knocked out Dillian Whyte and defended the WBC and The Ring world titles, and a few days later announced his retirement from boxing.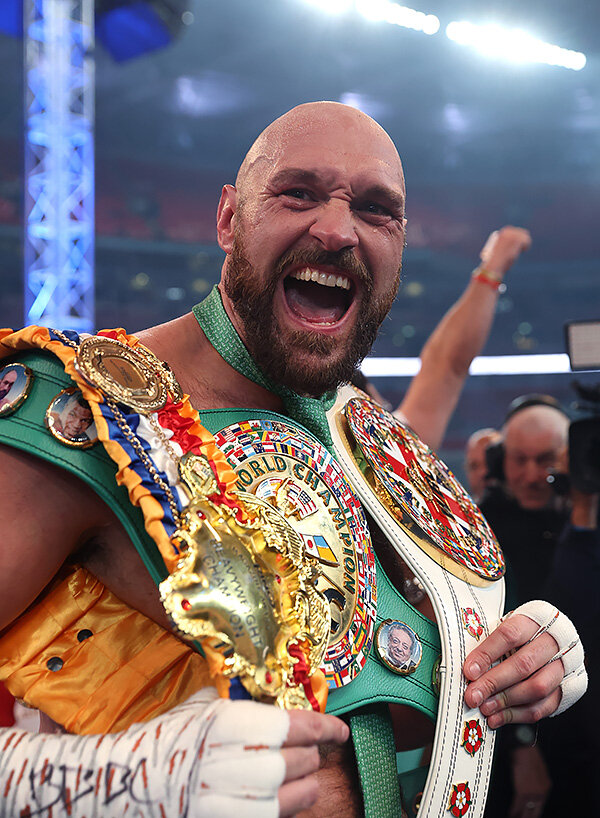 "Enough. I'm happy. I have kept my health, I can think, talk. I have a beautiful wife and six children. I have a lot of titles and a lot of money. Success, fame, legacy. Why should I keep fighting? For what?" Fury murmured.
This is in his style: Fury has retired from boxing before, but returned. In this he is similar to another Irishman – Conor McGregor. Therefore, leaving Fury seemed like a bluff. He himself hinted at a return and recorded a video message when Usyk defeated Anthony Joshua for the second time:
"I saw Joshua lose to Usyk for the second time. England have lost their titles but there is a cure and a solution that I can offer. If you want to return the titles, send a gypsy barbarian. I will deprive this Ukrainian bum of his belts just like I did with the last Ukrainian bum. But it will cost you dearly."
Fury wanted to keep the negotiations going, and on December 3 he fought Derek Chisora ​​- the third in his career. He won again, defended the WBC title for the third time and staged a sterdown with Usyk in the ring. Then it became clear: the battle will take place.
Fury is the favorite to come out for a record fee. But Usyk's team does not consider him more dangerous than Joshua: "We remember how it all ended"
Fury seems to be the favorite to fight Usyk. He is a natural two-meter heavyweight, very large, but at the same time fast. Yes, Fury doesn't have a knockout punch – just like Usyk doesn't. He is hard to outbox because he perfectly uses his strengths – speed and movement. This is the strength of Usyk, but Fury is much faster than Joshua.
Usyk's coach Sergei Lapin  is sure of the opposite: "After seeing Fury's fight live, our team was convinced that Usyk would win. Sasha will become the absolute world champion and bring the WBC belt to Ukraine. Fury is no more dangerous than Anthony Joshua. And we remember how it all ended for Joshua."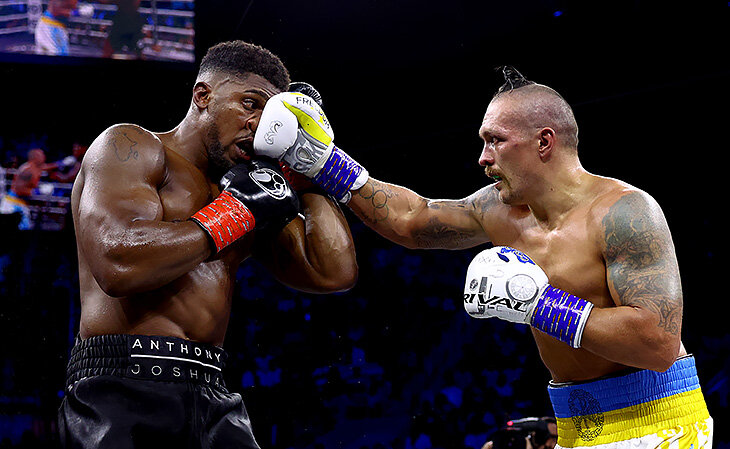 Former world boxing champion Ricky Hatton did not agree with Lapin: "I don't see Tyson's defeat. To be honest, I can't imagine Fury losing to anyone. But Oleksandr Usyk is the Olympic champion, the absolute world champion in the first heavyweight, the world heavyweight champion. If anyone can beat Tyson, it's Usyk."
Perhaps the negotiations dragged on because of the fees. The fight with Dillian Whyte is considered the most money for Fury – then the fee was $ 33.6 million. At the same time, the opponent received $7.4 million. Now Fury  has assured that earnings from the fight with Usyk will be a record for him in his career:
"A meeting with Usyk for the absolute is the best option. A simple opponent, but profitable. I am guaranteed to earn a lot more from this event than from any other sausage fight. I think this is about the fact that my earnings will be twice the previous record fee.
There doesn't seem to be anything stopping this fight. The latest was the International Boxing Federation (IBF), which assigned Usyk a fight against mandatory challenger Filip Hrgovic. But IBF President Daryl Peoples said the decision was reversed.
Probably Usyk and Fury will enter the ring no later than March 4th. After that, the heavyweight will reach a peak in development – no existing couple will interest the viewer more. Perhaps, except for revenge – both boxers and the entire industry love them.