Expensive rich.
Last night in Washington, they celebrated Ovechkin's 802nd puck (yes, December) and his exit to second place in the list of the best NHL scorers. The ceremony was attended by people close to Alexander: wife Anastasia, sons Sergey and Ilya, mother Tatyana and brother Mikhail.
It is unlikely that there will be many similar occasions in the history of the league, so Ovechkin came to the match in a special suit – in a designer one, from Tom Barnett. On the lining of the jacket are painted important events in Ovi's life: winning the Stanley Cup, family, teammates and, of course, a photo with his father. Looks very cool and touching.
Of course, such a rich ceremony could not do without gifts to the hero of the occasion. For example, NHL deputy commissioner Bill Daly presented a hand-engraved commemorative crystal from Tiffany & Co. The exact price of such a present; It's hard to name, and the official website of the jewelry campaign doesn't list the cost of engraving, but it's probably crazy money; if one of the most popular and inexpensive items is a Tiffany silver chain, it costs from $550.
The Capitals donated a stainless steel club figurine and the number 800.
From Niklas Backstrom and T.J. Oshi, a 14k gold token with a commemorative engraving.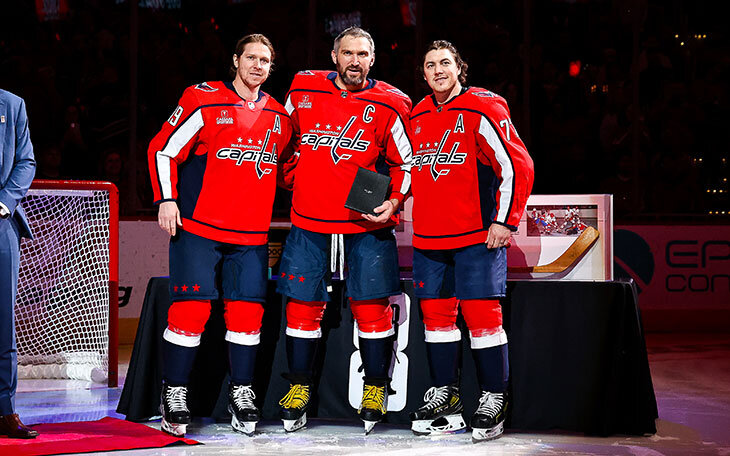 Mark Howe donated a painting of Ovechkin and his father, with Gordie Howe behind Alexander. A symbolic picture, because the second best sniper in the history of the NHL is no longer him.
One of the most memorable and valuable gifts was a stick signed by the players of the USSR national team and presented to Gordie Howe during the 1974 Super Series with Canada. There are autographs of Valery Kharlamov, Alexander Yakushev, Boris Mikhailov and Vladimir Petrov on the stick. The gift also includes the puck that Gordie Howe scored against Vladislav Tretiak in Vancouver.
These items were kept in the archives of the Howe family for many years, and were later displayed in the Hockey Hall of Fame in Toronto.
Ovechkin's sons Sergei and Ilya also received gifts from the Capitals in honor of their father's achievement.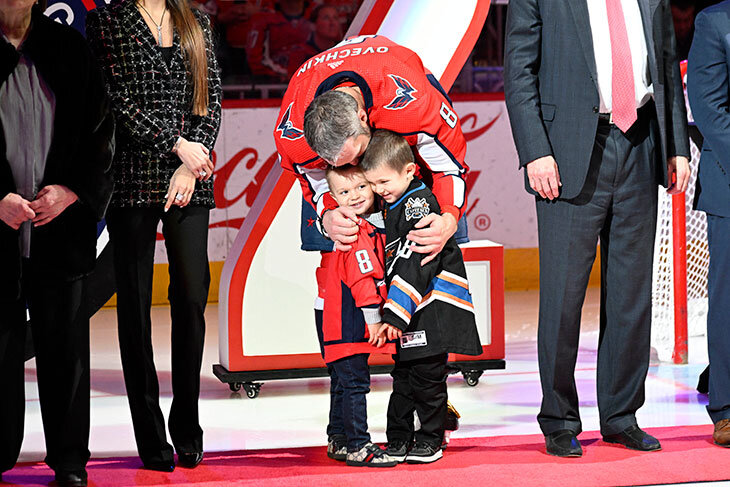 In general, there is a feeling that Ovechkin knocked out some unwritten bonus in the contract that evening: the sum of all these gifts would look like a very noticeable increase to the player's current cap hit.