It happened – Ronaldo moved to Al-Nasr. We get acquainted with the club in which the Portuguese will spend the coming years.
Initially, Al-Nasr was an amateur, it was made professional by the prince of Saudi Arabia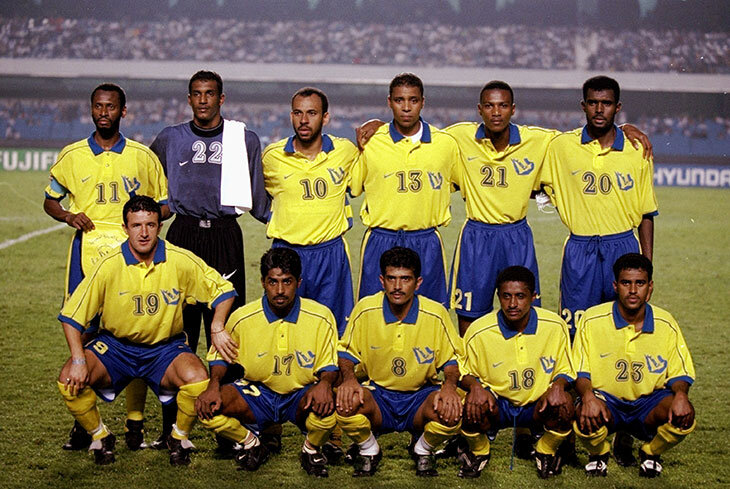 Al-Nasr was founded in 1955. In Arabic, "al-nasr" means "victory", so this name is something like the local "Spartak" – found in every third team. The colors are yellow-blue, symbolizing the sand and the sea of ​​the Arabian Peninsula.
For the first 15 years, Al-Nasr existed very modestly. Games and training were held on a regular field on the outskirts of Riyadh. Nearby there was a small shed – balls and uniforms were stored there. Everything changed in 1960, when Al-Nasr was registered with the General Presidency of Youth Affairs and the club received professional status.
Prince of Saudi Arabia and son of King Saud become president of Al-Nasr– Abdurrahman ibn Saud Al Saud. He added a crown to the logo (after all, the club became royal) and generously invested in development. In 1963, Al-Nasr made it to the elite division, won the championship four times in the 70s and 80s, collected five King's Cups and two Prince's Cups.
There is also a historical achievement – this is the first representative of Asia at the Club World Cup. In 1999, Al-Nasr scored a royal double: they won the Cup Winners' Cup and the Asian Super Cup. In 2000, he was invited as the representative of Asia to the first club world championship – as the current owner of the Super Bowl. The tournament went off briskly: Al-Nasr lost to prime Real Madrid and Corinthians, but beat the Moroccan Raja from Casablanca – third place in the group and a fair play prize from the organizers.
Out of curiosity, Nicolas Anelka scored the first goal for Real Madrid against Al-Nasr. It turned out so curiously – the ball ricocheted off the Frenchman's foot and flew into the net in an incredible arc – that Nicolas hardly celebrated.
Abdurrahman ibn Saud Al Saud was president of Al-Nasr for three terms: 1960-1969, 1975-1997 and from 2000 to 2004. Abdurrahman died in 2004. But Al-Nasr remained under the patronage of the Royal Family. Now Al-Nasrom is run by former league boss Musli Al-Muammar, but Prince Khaled bin Fahd is heavily involved in the team's affairs.
Al-Nasr is not the leader of local football. Cristiano Ronaldo to win Asian Champions League
The flagship of Saudi football is Al-Hilal from Riyadh.
He won the national championship 18 times, Al-Nasr – nine (most of it in the last century, over the past 22 years there have been only three victories). In Asian European competition, the bias is even greater. "Al-Nasru" has not yet submitted to the main club tournament in Asia – the Champions League. Al-Hilal won it four times.
Derby between Al-Nasr and Al-Hilal is the main match of the season in Saudi Arabia, in local media it is called "Clásico".
"This is the main confrontation," Al-Nasr president Musli Al-Mummar told the club channel. "We have an obligation to win it and be better than Al-Hilal in every tournament."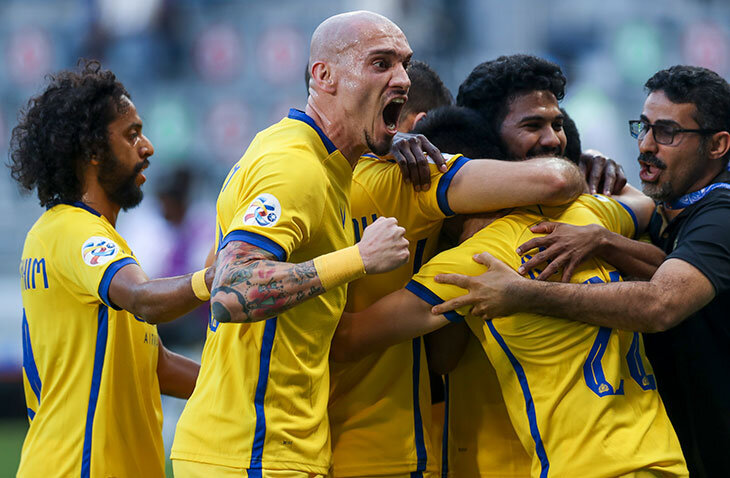 So far, it's not working out very well. Last season, Al-Nasr finished third in the championship, lost to Al-Hilal in the 1/4 of the King's Cup, and was eliminated from him in the semi-finals of the Asian Champions League – it hurts. Ronaldo's help will definitely come in handy.
Funny butclubs even competed for Cristiano. As the media wrote, Al-Hilal joined the race for Ronaldo as soon as they heard about the competitor's interest.
"People close to the club are ready to make an offer," said authoritative insider Fabrizio Romano. "But they can't sign contracts in January. Al-Hilal would like to see Ronaldo in the summer."
In the summer it is too late, Ronaldo managed to land at Al-Nasr even before the New Year.
Al-Nasr is used to big names: Hristo Stoichkov played there and coached Fabio Cannavaro
Cristiano is not Al-Nasr's first superstar – both world champions and Golden Ball winners have flashed in the club's history.
In March 1998, 32-year-old Hristo Stoichkov left Barcelona and signed as a free agent with his native Bulgarian CSKA. But already 11 days after the debut for the army team, he left for Al-Nasr. The club then reached the semi-finals of the Asian Cup Winners' Cup for the first time in history. Abdurrahman wanted to win so much that he scammed Stoichkov to the semi-finals and the final – the Bulgarian received 260 thousand dollars.
Christo played in the semi-final against the Turkmen "Kopet Dag Ashgabat" and in the final against the South Korean "Suwon Samsung" – a goal and an assist in total. They say that before the semi-finals, Abdurrahman promised the latest Mercedes model to the one who scores first. In the fifth minute, Stoichkov had such a chance – a penalty kick was awarded against Ashgabat, Hristo shot, but goalkeeper Yevgeny Naboychenko parried.
After the victorious final, the Bulgarian was persuaded to stay, but he refused.
The next superstar in Al-Nasr was Fabio Cannavaro. The Italian has long been interested in the East: he completed his career at Al-Ahly from the UAE, assisted and coached at the Chinese Guangzhou Evergrande. And in October 2015, he was appointed head coach of Al-Nasr. In Saudi Arabia, it didn't work out – after 3.5 months, Cannavaro was fired.
Simpler characters also looked into Al-Nasr: Denilson, Ahmed Musa, Juliano, Razvan Kochis, coaches Walter Zenga, Artur Jorge and Rui Vitoria – it was the Portuguese who won the last championship before Spartak.
True, now in Al-Nasr there are almost no superstars. The biggest name is the Colombian goalkeeper David Ospina, who managed to play for Napoli and Arsenal. Still there Vincent Abubakar and the Brazilians Talisca with Luis Gustavo. Many of you probably remember Rudy Garcia, who coached Roma and Lyon, since the summer of 2022 he has been in charge of Al-Nasrom.
Ronaldo's Secret Motivation: Footballers Don't Pay Taxes in Saudi Arabia
Al-Hilal's Nigerian striker Odion Ighalo earns £250,000 a week, according to ESPN, which has researched Saudi football. At Manchester United, he received 150 thousand, at Watford – 30.
Bonus – a special attitude. Players (and not just star legionnaires) are given houses in the best residential complexes for free. One ESPN source said that "footballers are being treated like rock stars."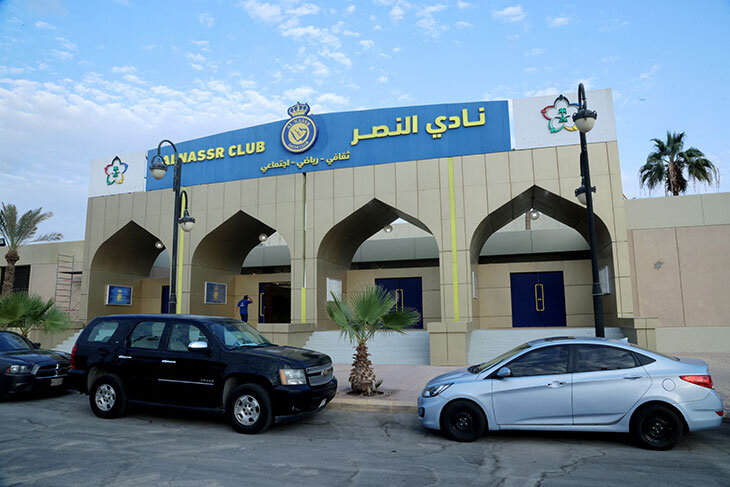 And mostthe main thing is that foreigners who work in Saudi Arabia under a contract do not pay taxes. For comparison: in England, income over 125 thousand a year is taxed at 40%. Extremely attractive, right? Especially considering that Ronaldo is going to earn almost $ 200 million a year.
Al-Nasr is preparing for the arrival of Ronaldo: Rudi Garcia tells how he almost worked with Krish before, the Uzbek midfielder released the seven
The Saudi Arabian league is in full swing after the World Cup, but it seems like everyone at Al-Nasr has been thinking only about Ronaldo in recent days.
For example, for a superstar, the seventh number is released. Now he is with the flank forward from Uzbekistan Jaloliddin Masharipov – and the guy is inferior without any problems. "Such players must be respected," Jaloliddin said. "Masharipov's number 7 will be taken not by some Asian or European footballer, but by Ronaldo."
Rudi Garcia scattered in respect and recalled how he could already coach Ronaldo. "Any coach would love to work with such a star," Garcia told As. "In November 2022, I was very close to being signed to United. Met twice with football director John Murtaugh and technical director Darren Fletcher. But they preferred Rangnick.
I would be happy to work with Cristiano. I always thought it was easier with great players because they are smart. I was convinced of this when I ran into Totti at Roma.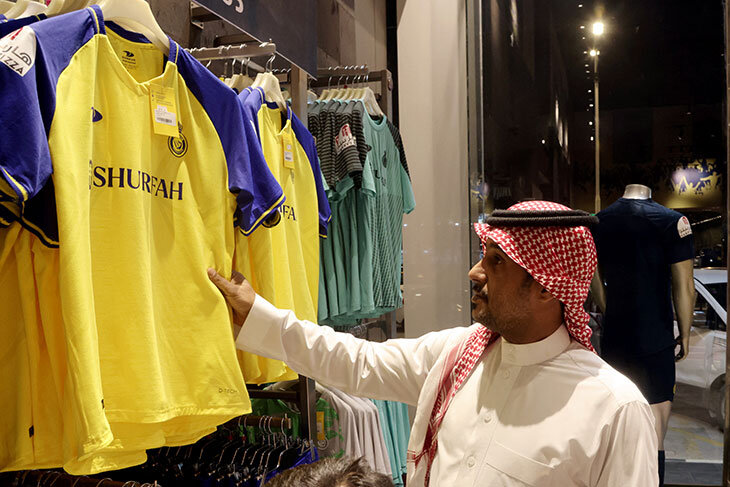 Even rivals dream of the arrival of Ronaldo – this is what Al-Hilal star Odion Ighalo said:
"I would like him to come to Saudi Arabia, because it will grow the league, it will attract the attention of the fans. People who aren't watching the championship yet will start doing it."