Leonid Slutsky – three months without work. During this time, he managed to go to the market with Dzyuba, blow up the media with a story about terrible journalists and join the Commentary Show.
With proposals for coaching work is still tight. They wrote about the interest of Krasnodar, but, according to a RIA source, Slutsky refused so as not to spoil relations with Galitsky.
"Leonid Viktorovich may well develop as a stand-up artist and host of a YouTube show, but the best challenge now is to lead a new team and make something worthwhile out of it. But the question is, will they trust him? – says Dmitry Guberniev.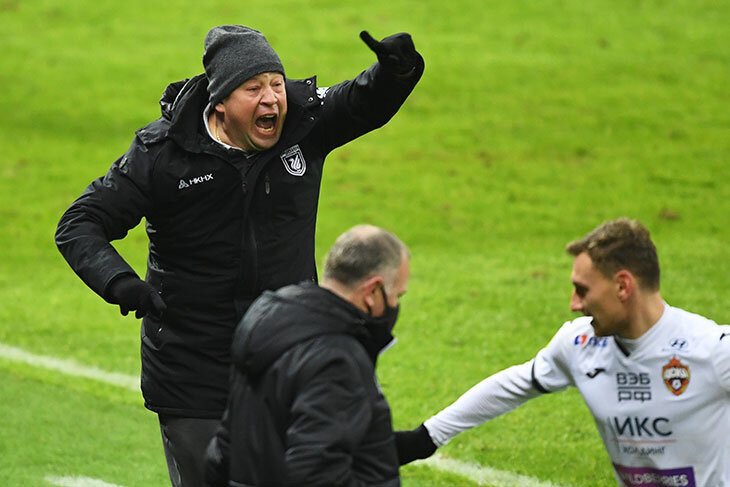 The authors of Sports.ru help Slutsky find a new job.
Suggest your options in the comments!
Gleb Chernyavsky is a Brazilian club that Abramovich will buy
I see only two career developments for Slutsky – either Medialiga or exotic.
There are no options in Europe, they are not invited to the RPL either. Apparently, only Kazakhstan remains, and if you're lucky, some useless club from the UAE.
Therefore, the only salvation for Leo is Roman Abramovich. There are rumors that he may buy a Brazilian club because he misses football. And this is a chance for Slutsky, who was once promoted to Europe through the channels of Abramovich.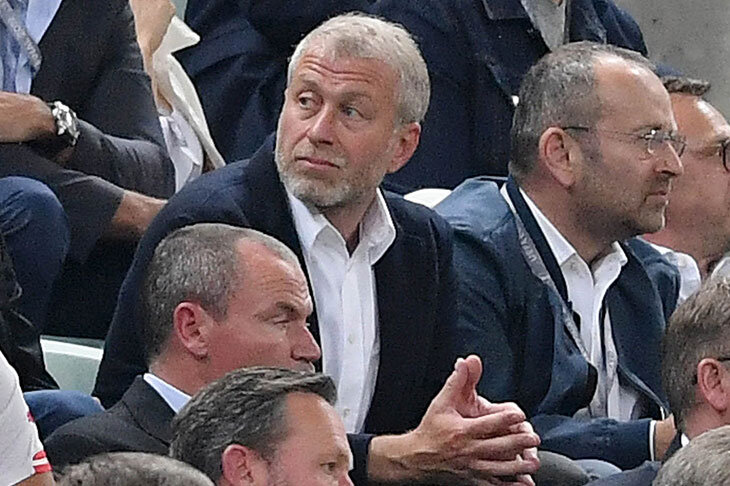 1. Obviously, there will be a lot of money. Leo will be able to buy top young Brazilians.
2. Obviously there will be a lot of attention. Leo will no longer be able to shoot with Bogdan Lisevsky.
3. Plus a completely unexpected and new challenge, under which all conditions will be given. You won't find a better option.
It remains to wait for Abramovich.
Maxim Poltavets – launch a travel show
In the last interview, Slutsky made it clear that the views for him are now more important than the opinions of the fans. In fact, this is a recognition that he now dreams of working as a showman, and not as a coach. Let's give Leonid that opportunity.
We will send the coach on a trip around the country and football clubs. There is also the show "On the Knives", where Konstantin Ivlev comes to save the establishments. Let Slutsky also ride and train clubs, for example, for a month. For now, let's call the show "On the balls."
One episode of Leo in Maikop's Druzhba talks about how he corresponds with Odegor and Khvicha, another one jokes about the wives of football players in the women's team from Ivanovo, and then he fights with judges at a children's tournament in Khabarovsk. Beauty!
Just imagine: Slutsky comes to Essentuki, watches the first match in horror, then trains for a week, drinks mineral water and the team wins. This is a hit!
There will definitely be an episode where the players come to training in the morning, and instead of the old base they have a brand new Bombonera. They show that Leo changed the club overnight and for 300 thousand rubles: new balls for training – 50 thousand rubles, a new emblem and uniform – 100 thousand rubles, a bus – 150 thousand rubles, Alan Dzagoev – as a gift from the coach.
At the end of the issue, Slutsky says that he has fixed everything, the club will have no problems now, so he can leave one of his students in his place – Denis Kolodin, Roman Adamov, Yuri Zhevnov, Radu Rebezha, etc.
If we do not revive Slutsky's coaching career, we will at least support the Russian football province.
Maximilian Alfimov – countries of the former USSR
Leonid Slutsky found himself in a professional crisis: the ex-coach of Rubin and CSKA is already trying himself as an interviewer on YouTube. It seems that in a conversation with Valery Karpin, he seemed to be looking for support, asking if Karpin liked working for Match TV during a pause in his career. The coach of the Russian national team and Rostov admitted: not very much.
Now Slutsky actively goes to various shows, participates in media projects, recalls Bombonera in Volgograd, but he definitely wants to continue coaching. True, the question is difficult: where should he go? Who will take it? Despite the failure in Rubin (and in Kazan it really turned out to be a failure), Slutsky would certainly have been called by simpler clubs from the First League – and even, perhaps, from the RPL. But will he be interested? Will his financial requirements pull? Here already there are doubts.