Curious details about the pupils in football clubs – from the CIES Football Observatory. You can view the data for almost any European league, including the Russian one.
We have chosen the most interesting.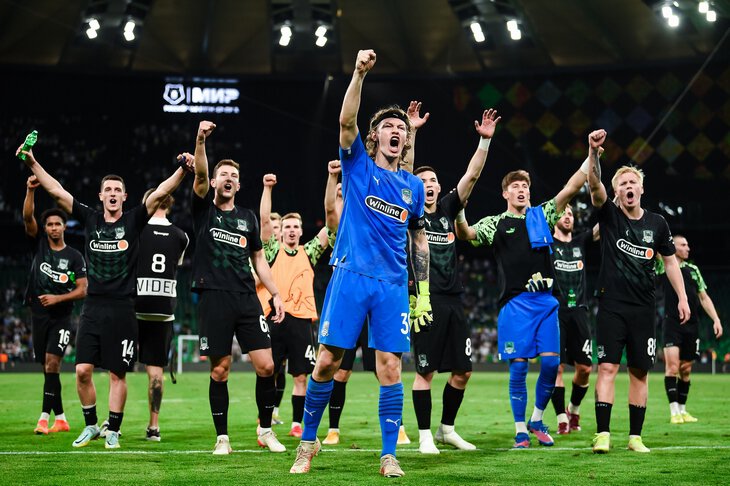 According to CIES:
• evaluated 417 teams from 27 European top divisions;
• Alumni are football players who have been with the club for at least three years aged 15-21;
• The percentage of the total time spent by pupils is calculated in the 2022/23 season. Matches from the start of the season until January 16, 2023 are taken into account.
Russia: students are trusted by top clubs, three teams do not use them at all
• Leading Krasnodar. We remember how Krasnodar-2 migrated to the main team in full force, and the club acquired new legionnaires a little later.
• Teams from Moscow are actively involving pupils, only Torpedo is lagging behind – it is logical, given the strength of football schools.
• Zenit have often been criticized for not trusting their pupils, but they are given almost 20% of playing time.
• Three Russian clubs don't trust trainees at all: Krylya Sovetov, Khimki and Pari NN.
Compared to the top 5 leagues, 11 other teams are just as sad – Brentford, Cadiz, Almeria, Getafe, Marseille, Union and five Italian clubs at once (Salernitans, " Udinese, Lecce, Bologna and Cremonese).
Europe: Leading clubs from Eastern Europe and, of course, Athletic
• Slovak Žilina is the absolute leader. This was facilitated by the pandemic, which almost destroyed the club: many players did not want to reduce wages by 80% – they had to be released. They were replaced by young people. Žilina survived and even got into the European competition, where they almost reached the group stage of the Conference League. Now she is sixth in the Slovak championship and is equipped with very young players. Only one player in this squad is over 23 years old.
• Seven of the ten clubs on this list are from Eastern Europe. There are the main teams of Ukraine, as well as Krasnodar and Dynamo Moscow. Septemvri also made it to the top ten with an emblem original for Russian fans – this is the middle peasant in the Bulgarian league.
Another representative is the Hungarian Debrecen, which does not prevent Stanislav Cherchesov from fighting for the championship with Ferencváros, as they are in the middle of the table.
• Athletic's presence in the top 10 is a default rule, given the club's special treatment of youngsters and origin-based picking.
• Virtually all of these top ten clubs are not competing for high places. Shakhtar and Dynamo Kiev are exceptions, Dynamo Moscow is not far from medals in the RPL. The rest are located in the middle of their tables, and this even applies to the Belgian Anderlecht, the most titled club in their country, which, however, has not become a champion for almost six years.