Fedor Emelianenko is preparing for a farewell fight in his career. The opponent is Ryan Bader at Bellator 290. Emelianenko has been playing at Bellator since 2017, and previously fought in Pride, Rings, Strikeforce, M-1 Global and Rizin FF.
The list of promotions does not include the UFC . The Dana White League has always brought together the best fighters in the world, but has not agreed on the transition of Emelianenko. Why?
Emelianenko's contract with another promotion and White's audacity prevented Emelianenko from getting into the UFC
It all started in 2007. Then White criticized Emelianenko, because, in his opinion, he defeated only weak opponents. White's position: the best are collected in the UFC. Negotiations with Emelianenko about his transition started in 2009, but the first contacts went even earlier. The main meeting was held with the participation of several more representatives. Promoter Vadim Finkelstein spoke for Emelianenko.
They did not agree with the UFC on several positions at once:
• Monopolization (Emelianenko could only fight in the UFC);
• Advertising agreements;
• Difference in promises and documents;
• Emelianenko and Strikeforce contract.
A short dialogue took place between Emelianenko and White. They crossed paths on the island, and then consulted with lawyers. Here is an explanation from Emelianenko: "Of course, one thing was promised in the conversation, but something completely different was prescribed in the documents received." White told Emelianenko that sooner or later he would agree to such a contract and want to fight in the UFC.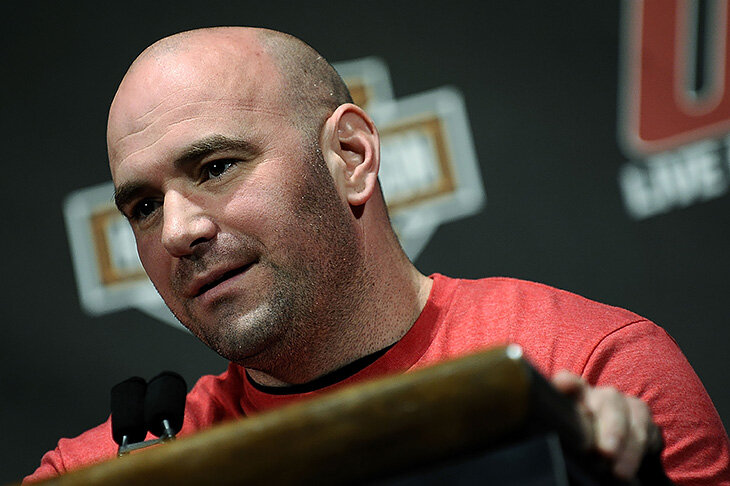 In the summer of 2009, White  said that his team did everything for the transition of Emelianenko. This meant a serious financial proposal. At that moment, Emelianenko already had a signed contract with Strikeforce. Therefore, he considered the deal with the UFC a set-up and a step towards the court. He said that White and his partners behaved rudely.