Even Russia did not stand aside.
I really liked the scene from the series "Time to Win" about the Lakers, where the confrontation between Magic Johnson and Larry Bird is presented for the first time. When Magic's playing qualities are discussed, characteristics such as "athletic" or "plays to the crowd" are contemptuously pronounced, and the words BLACKBLACKBLACK fill everyone on the screen. When Bird is introduced, he is referred to as a "leader" with "fundamental skills", and WHITEWHITEWHITE is screaming from the screen.
Is it possible to somehow combine one with the other?
While watching EuroBasket 2022, I noticed that the teams' lineups had darkened – at least one black basketball player played in many teams. At the same time, it was clear just by their names that it was not only a matter of naturalization. Yes, Lorenzo Brown helped Spain a lot, but Usman Garuba (Nigerian by birth) fought for gold next to him, and Juan Sebastian Says (mother from the Dominican Republic) from the Real Madrid system sat on the bench.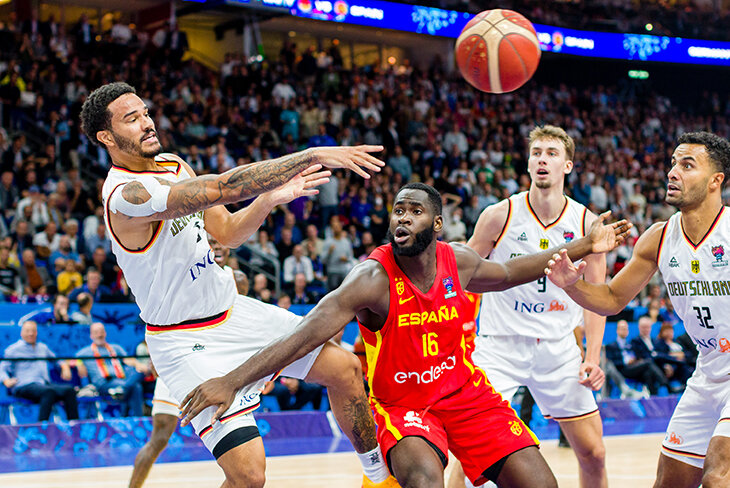 How do black basketball players appear in European teams?
One of the most common phenomena is the arrival of a professional African-American basketball player in a European country. This happened, for example, with Jeff Taylor, who played in the NBA and ended up in Sweden, where he lived until his death. It was in Sweden that the ex-forward of Charlotte and Real Madrid Jeffrey Taylor was born, who admits that when asked about the origin he answers: "I come from Sweden."
A similar story was, for example, with Kobe Bryant, who, although not born in Italy, lived there for a long time, while his father Joe Bryant played for local teams.
Germany is also associated with cases of American military service in the country. In the city of Wurzbach, for example, the forward of Real Madrid, a former player of Lokomotiv-Kuban and several NBA clubs Anthony Randolph, was born. It is strange that the Germans did not fuss – he was eventually recruited into their ranks by the Slovenian team, with which Randolph won the 2017 European Championship. Shaquille O'Neal was raised by his stepfather Philip Harrison, who served for some time in Germany, thanks to which Shaq went to school in the city of Fulda.
Germany, by the way, is working to its fullest in terms of attracting promising players to the national team who have any slightest connection to the country. So in the summer of 2022, Bayern player Nick Weiler-Babb, an African American who played for Miami in the Summer League after the 2019 draft, received German citizenship. Also, Dwayne Washington Jr., an NBA sophomore who currently plays for the Phoenix, has German citizenship. He was given a passport after being born in Frankfurt, where his father played for the Skyliners.
In some cases, it would seem that the flesh of the flesh Americans keep the origin as an important part of the cultural heritage. Orlando Rookie Paolo Banquero is an Italian father who has never been to Italy himself. Paolo's father, Mario, honors the memory of his grandfather, who was born in Italy and moved to Seattle, so Paolo has a brother, Giulio, and his uncle's name is Armando. Paolo received an Italian passport back in 2020, so there is a great chance to see him at an international tournament in the form of the Italian national team in the coming years.
The most common story is the migration to Europe of a native / native of Africa.
Adam Hanga was born to a Hungarian mother and an Equatorial Guinean father who studied in Hungary.
Timote Luwavu-Cabarro is a Congolese father.
Frank Nilikina – born in France, parents from Rwanda.
Maodo Lo is the child of a German woman (postmodern artist Elvira Bach) and a Senegalese.
Nicolas Batum is the son of a Cameroonian who played professionally in France.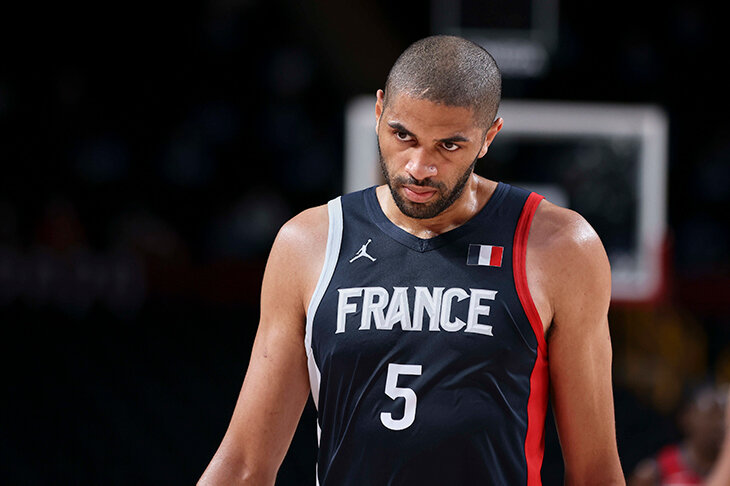 Some European basketball players have African roots even with light skin color. Isaiah Hartenstein of the Knicks, for example, is the son of former African-German professional basketball player Florian Hartenstein, who met Isaiah's mother while studying and playing for the University of Oregon. Isaiah himself was born in the USA, but for some time he lived in Germany, where his father played.
Of course, if you delve into the pedigree of some European black basketball players, you can see the consequences of the colonialism of past centuries. For example, one of the "places of power" for the French team is Guadeloupe, where sugar cane plantations were founded back in the 17th century. Mikael Gélabal and brothers Mikael and Florent Pietrus were born in Guadeloupe, where Rudy Gobert's father was born, who played at the university level in the USA and at the professional level in France, where he met Rudy's mother. Another French colony in the region was Martinique, where, for example, Ronnie Turiaf is from.
But one origin does not determine the success of the listed athletes. Rather, it is a combination of outstanding genetics (parents-athletes from Africa), growing up in a mixture of cultures, a European standard of living and high-quality sports education (without specialization) in the early stages.
As a result of all this, amazing stories are born:
(Greece)
Giannis Antetokounbo (plus Thanasis, Kostas and Alex) – children of Nigerian parents, a football player and a high jumper from different nationalities (Yoruba and Igbo, respectively)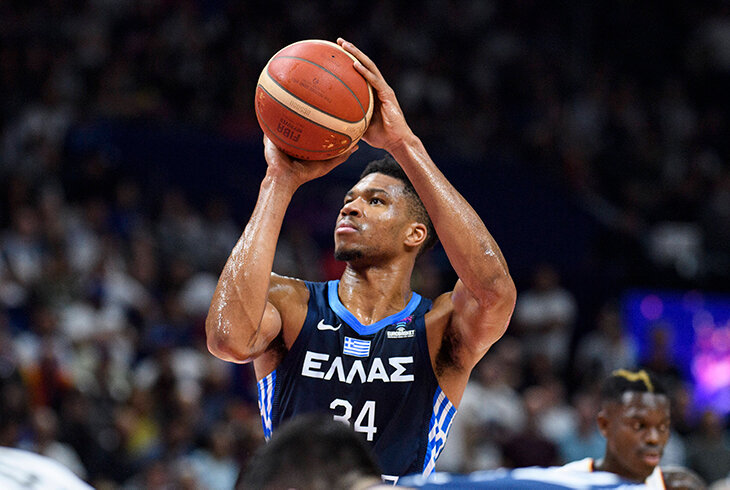 (Germany)
Dennis Schroeder – German father, Gambian mother. He became seriously interested in basketball only after the death of his father in 2009, before that he devoted a lot of time to skateboarding, he came to basketball seriously at the age of 11.
Isaac Bonga is a Congolese father who moved to Germany in the early 1990s with the intention of later moving to Canada, but ended up in Frankfurt. Isaac eventually started his career with the Skyliners, and his older brother Tarsis plays for Bochum football.
Johannes Tiemann is a Cameroonian by father, born and raised in Germany. As a child, he played a lot of football, but because of his height, he was first transferred to defense, and then went to basketball.
(France)
Alexis Ajensa competed in BMX until reaching 182 cm at the age of nine. At the age of 11, he switched to basketball, and the title of the best cyclist in the family passed to his sister Elodie, who became the world champion in 2003.
Gershon Yabusele is the son of migrants from the Congo. He was engaged in boxing as a child, and switched to basketball at the age of 16-17.
Boris Diao is the son of the outstanding French basketball player Elisabeth Riffio and the Senegalese athlete Issa Diao.
Joaquim Noah is the son of tennis player Yannick Noah and the grandson of Cameroonian footballer Zachary Noah.
Toni Parker (the coolest team) – born in Belgium and raised in France, the son of an African-American basketball player and a native of the Netherlands. Grandson of the Dutch tennis champion, great-nephew of the Olympic rowing champion Henri Vinese.
The main boss of this whole venture:
Victor Vembanyama is the son of Congolese long jumper Felix Vembanyama and French basketball player Elodie de Foutreau.
I don't know how Vemby's career in the NBA will turn out. But damn, is it possible to come up with a more ideal basketball player in terms of origin? Parents are athletes, father is from Africa. Terribly tall, but he grew up in France, so as a child he played a lot of football (he stood at the AAA gates!) And did judo. Growing up under the supervision of a mother-basketball player in a country with chic basketball traditions and first-class conditions, receiving a basketball education within a European system attentive to basic skills, playing at a professional level for several years before moving to the NBA.
If I didn't know such a person really existed, I would have thought it was a comic book character. But if Captain America was created in a laboratory, then the "laboratory" around the African-European Vembanyama has developed historically.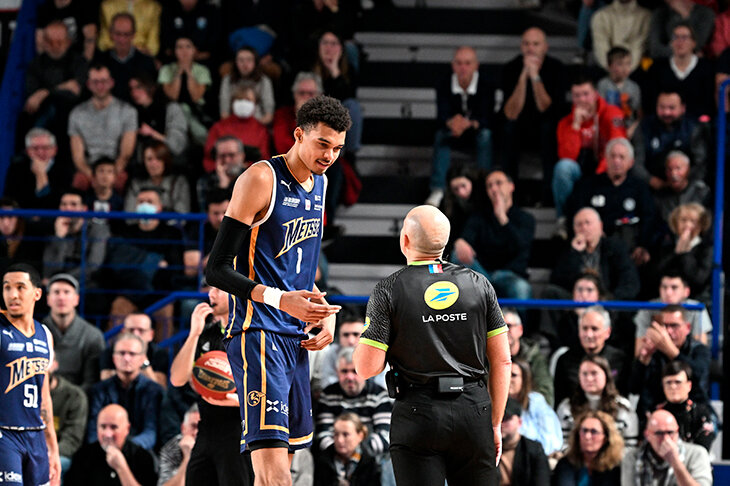 Now, within the framework of Europe, an interesting basketball confrontation is planned. On the one hand, Luka Doncic and Nikola Jokic, plus Domantas Sabonis and other classic White Men Can't Jump players who have enough data for the NBA, but are more associated with basketball intelligence. Physically, they fit the NBA due to, for example, height (Gazoli brothers, Jokic / Nurkic), but otherwise they are nothing special physically. Perhaps because of this, many of these players in the NBA do not look very advantageous on defense: the same Doncic is tall and athletic enough (especially in terms of body power) to embody any of his basketball ideas in attack, but still he is vertically limited, and his lack of lateral mobility hinders the defense.
They are now opposed by the "new school" – Europeans of African descent. These guys from an early age inherit the European gaming culture with an emphasis on diversity and universalism, try themselves in different sports. For example, in my opinion, a very underestimated sport for the development of basketball players is handball (this game was important for Dirk Nowitzki), which is underdeveloped in the USA. Meanwhile, this is a team game that makes you think differently and make non-standard decisions, see unusual passing angles and options for attacking actions. The same goes for football – when reading the biographies of European Africans, you often come across stories in the spirit of "I wanted to become a football player, I grew up too tall." The result is, for example, Joel Embid or Toni Kukoch.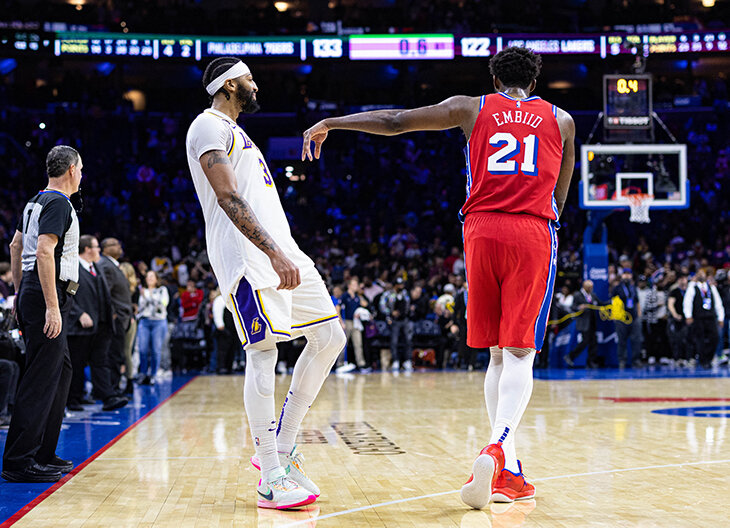 The NBA is also awake, scouring the globe for talent. But only Africa can boast of its own branch of the NBA – in 2019, together with FIBA, the African Basketball League (BAL) was created, which, as a cup tournament for the whole continent, replaced the African Basketball League (ABL) that existed since 1971. In other words, the NBA contributed to the creation of an analogue of the Euroleague for Africa, where teams from Senegal, Mozambique, Guinea, Rwanda, Morocco, Tunisia, Cameroon, Egypt, South Sudan, Congo, South Africa participate. And the whole thing is shown in the US on NBA TV and ESPN+.
It is rather symbolic that the official NBA website has links to the "Second Division" (G-League), the Women's NBA, the NBA 2K League and … the African League, yes.
African basketball players have long been playing a prominent role in the NBA. But if earlier it was more of a charitable activity, now the continent is being carefully studied for young talents. In this field, for example, Luke Mba A Mute, who is indicated as the person who opened the way to serious basketball for Joel Embid and Pascal Siakam, has significantly succeeded. Basketball Without Borders camps around the world are also producing good results with ex-NBA players such as Luol Deng and Dikembe Mutombo.
A typical story: 12-year-old Charles Bassey played football in his native Lagos (Nigeria), although he was already 185 cm tall. He sold fast food in tattered clothes, but by the age of 14 he grew over two meters and became the best player in the basketball camp, which was established by the general manager " Toronto Masai Ujiri. By the age of 15 he is already playing for a school in Texas, at the age of 20 he is drafted by Philadelphia, now he is a rotation player for the Spurs.
In many of these stories, it strikes me how quickly it takes to adapt a randomly found tall guy to basketball. Bol Bolu was destined to play in the NBA because of his father. But 17-year-old Walter Tavares in Cape Verde was accidentally met by a certain tourist who was familiar with an employee of the Spanish Gran Canaria. 216 cm by the age of 18 – and not a single full-fledged basketball workout. Three years later, he is already playing for the national team at the Afrobasket, and four years later he is selected in the NBA draft.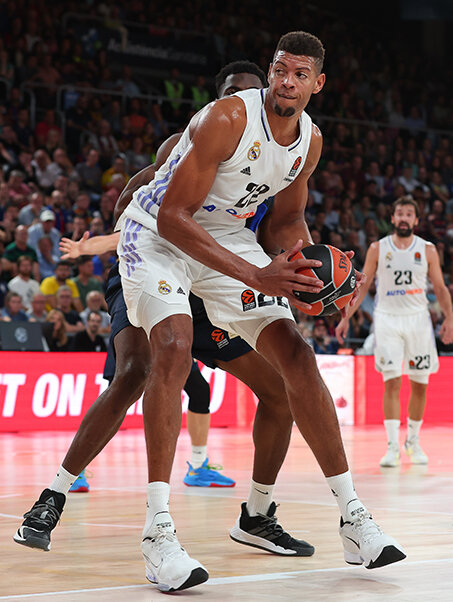 What if Tavares had been discovered a little earlier? Wouldn't he have become Vembanyama before Vembanyama?
My purely subjective feeling: when an African is transported to the USA to study basketball, then the player from him by the time he gets into the NBA often turns out to be somewhat limited. The basics of the game have to be learned already in adulthood due to poor basketball education in the region of birth and growing up. An African American in the United States inherits American sports culture by playing basketball or American football. The problems of early specialization are connected with this, when, as a result of playing from an early age, the body wears out, and satiety with monotony begins to press on the head.
In Europe, the descendants of Africans receive a high-class primary basketball education, plus they play both with their peers and with adult professionals. When they move to the USA, they are not afraid of the peculiarities of the American basketball selection. In the NBA, they just have to adapt to high speeds and a crazy match schedule, otherwise they are ready-made basketball soldiers. Europeans and Afro-Europeans are reaping the benefits of a European basketball education, which means that they do not have to learn much as part of their professional career. They come to the world's major basketball league to move basketball forward.
From the point of view of a European audience, I'm already salivating at the thought of EuroBasket 2025, where there will be a chance to see not only already established European stars in action, but also Garuba (Spain), Bankero (Italy), Sohan (Poland) and Vembanyama ( France). The same France, if desired, can put up the front line of Gobert-Embid-Vembanyam already at the home Olympics 2024, can you imagine such a miracle?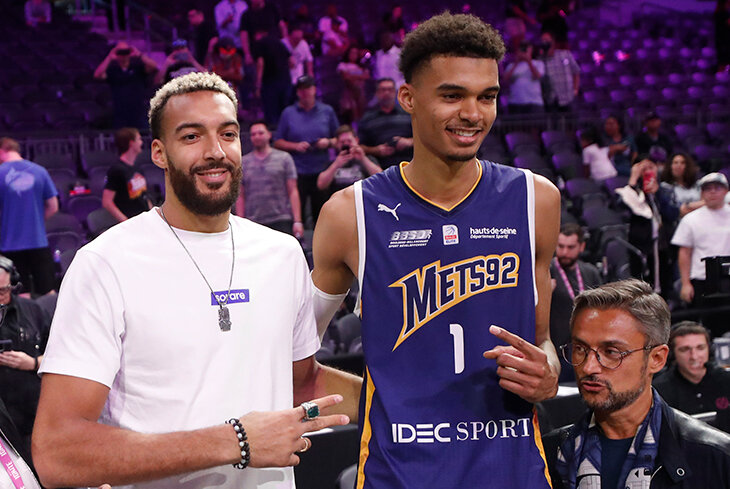 It can be assumed that the teams of those countries that shy away from interracial marriages will lag behind in the future, and multiculturalism will bear fruit on the basketball court. For example, Rui Hatimura looked at the 2020 Olympics as the only hope for the Japanese team for any decent result, but if compatriots like him are discriminated against , then Japan will miss out on opportunities for development in terms of basketball.
The same goes for Russia. There was Victor Keyru, the son of a native of Sierra Leone who came to study in the USSR (by the way, an athlete-sprinter at the level of the national team). His sister Katerina Keyru (now Novoseltseva) also played for the Russian national team, plus you can remember the Afro-Russians Camilla Ogun and Josselina Maiga. There are not many Afro-Russians in the country, but I immediately named a few who have achieved success in basketball. There are also coincidences.
So maybe I'm in vain in anticipation of EuroBasket? Maybe it's more important to follow this African NBA? Where, you say, is it being shown?
Photo: globallookpress.com /IMAGO/Pawel Pietranik, Dppi/Ann-Dee Lamour, IMAGO/Eibner-Pressefoto/Uwe Koch, Panoramic/Keystone Press Agency, David Ramirez/Keystone Press Agency; REUTERS /Bill Streicher-USA TODAY Sports; Gettyimages.com/Steve Marcus