The men's short program at the Russian Championships in Krasnoyarsk was won by Pyotr Gumennik with a strong margin (5.32 points from second place) – and this is quite unexpected.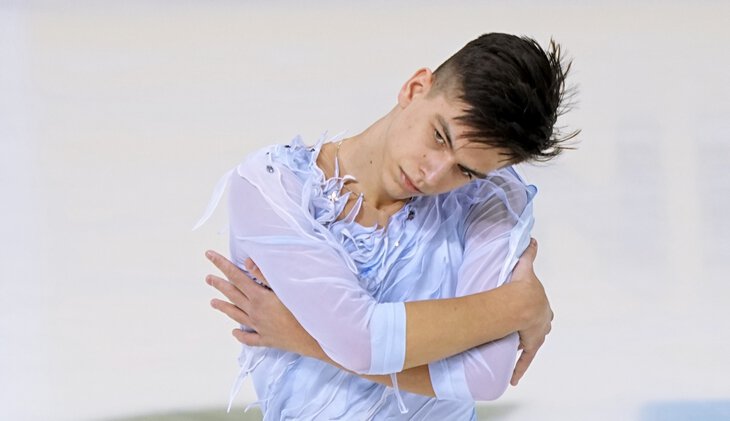 Peter is already 20 years old, but he desperately lacked clear results until this season. After bronze at the 2020 World Junior Championships, he seemed to be lost during the transition to seniors: only bronze at Rostelecom 2020, limited by the pandemic, stood out from modest achievements, and in the three previous Russian championships, he never rose above 5th place.
It may not work now either, but the short program, and in general the entire first part of the season performed by Gumennik, is encouraging.
• Petr finished third in the October Grand Prix in Sochi, but two weeks later he won the Moscow Stars, where the opponents were Evgeny Semenenko, Mikhail Kolyada and Makar Ignatov.
• Gumennik's result at the Moscow Stars (280.65 points) is the third sum of the season in Russia, 12 points for Semenenko and 0.3 points for Dmitry Aliev.
• At the Russian Jumping Championship, Gumennik also looked profitable: he made a complex cascade of quadruple salchow and triple sheepskin coats with loops, and lost in the individual tournament only in the final.
In Krasnoyarsk, Petr gave a grandiose short (staged by Nikolai Morozov) with 104.47 points with the most complex technical base (46.20) and the best components among all (46.59).
"This is the first time at an adult level. I'm glad that everything worked out in the best possible way. Usually after each rental there are still mistakes, you start to regret. According to statistics, "hundreds" for the Unified State Examination are recruited a hundred times more often every year. I didn't expect it myself, it never happened," Krasnoyarsk estimates surprised Peter.
Our figure skater Petr Gumennik passed the exam in Russian with 98 points! Where does such talent come from? Where did you go wrong?
This is the second result of the season in Russia (Mark Kondratyuk collected 0.04 points more at the Velvet Season) and, perhaps, the main emotions in the career of Gumennik and his coach Veronika Daineko , who burst into tears in KiK at the time of grading.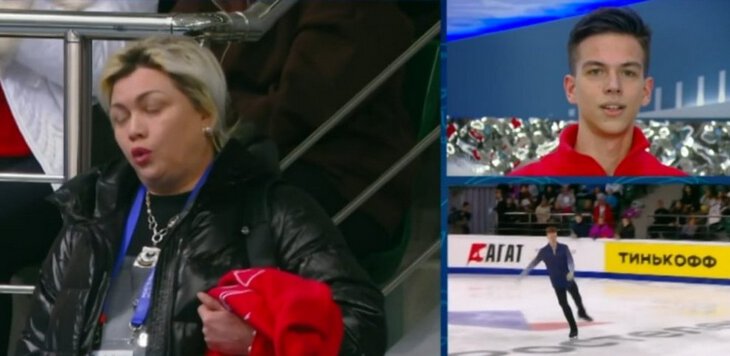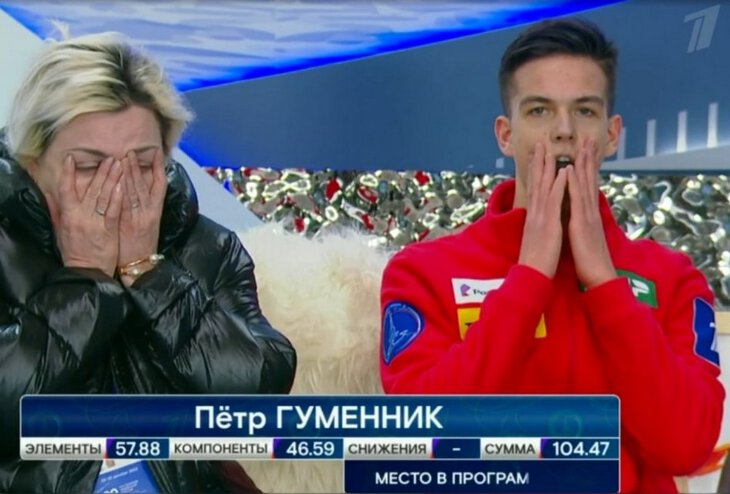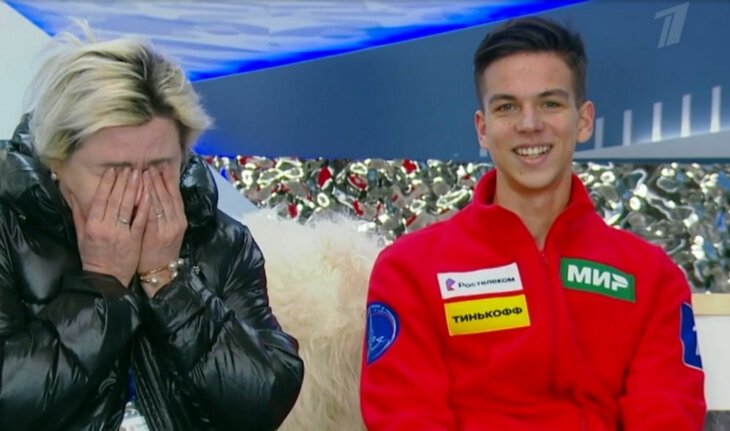 There were no top students in the profile of Veronika Daineko before Gumennik – since 2017 she has been working in the St. Petersburg club of Tamara Moskvina, where she only briefly crossed paths with the infamous Elizaveta Nugumanova.
The names of her other pupils are known only to connoisseurs: Andrey Kutovoy, Nikolay Ugozhaev, Andrey Zuber, Vsevolod Knyazev. Daineko generally built not only a coaching, but also a refereeing career – 5 years ago she worked as a referee at the stages of the Russian Cup.
But now, it seems, she has found her hero.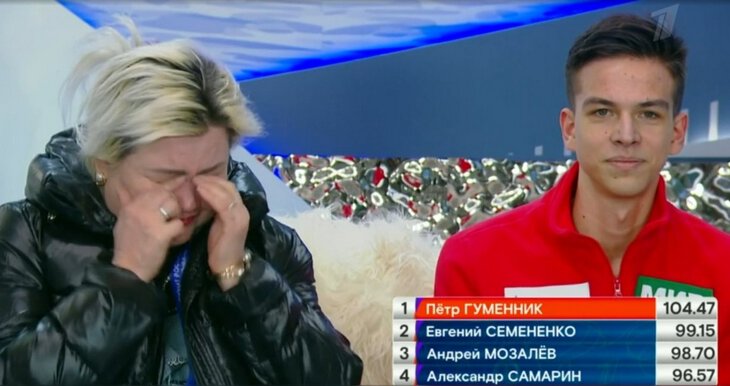 Bean goose until the age of 14 rode in the group of Alexei Mishin, but the parents were not satisfied with the lack of progress, in search of which they went to Daineko.
"We understood that Petya was at such an age when it was necessary to invest in his talent, to constantly guide him. He himself could not yet organize himself and learn new elements. At the age of 10, he already did all the triple jumps, complex cascades, he even knew how to do five loops in a row.
But by the age of 14, Petya remained at the same level, even with the triple axel there were problems. There is no progress, and we realized that we had to leave. It was a difficult responsible step, we cried. But there were only two options left: either try with another teacher, or finish with sports, "Peter's father, who serves as a priest in the church at the Polytechnic Institute, explained to Match TV.
Peter himself (by the way, he studied at an Orthodox medical gymnasium) also lacked Mishin's attention.
"I really felt the lack of attention. Especially in the last year, when even his assistants almost stopped working with me. Because Tatyana Nikolaevna Mishina worked more with Zhenya Semenenko, and Alexei Nikolaevich had Liza Tuktamysheva, to whom he tried to devote all his attention. And I wanted to be the main athlete, so that the coach was interested in my success as well as in his own.
Now Gumennik is the main breakthrough of the season in our men's skating. And he has a very decent free program – with three quads, the third total of the season in Russia and potentially (when lutz is added) the most powerful technical base in the country.
Is it possible that such a sudden champion will appear in our male figure?