We are already accustomed to the fact that relatives (usually sisters) fiercely defend Cristiano Ronaldo, but now Matias Messi, Lionel's older brother, has come out brightly to the public.
He powerfully – and suddenly – walked through Barcelona and its fans. Let's listen.
Look what brother Messi said. Here are wild quotes.
Here are some cheeky quotes from Matthias from the twitch stream.
On Leo's role at the club: "The Barcelona Museum is the Messi museum. Barcelona became known thanks to Messi. Nobody knew about them before.Everyone knows Real Madrid, and Barcelona without Messi is nothing.And here's how he got paid…
My mother once said to me: "They are going to do to Leo the same thing they did to Ronaldinho."
On the fans who accepted Leo's departure: "People [in Barcelona] didn't support him. They were supposed to go out to protest or something like that, to force Laporta to leave and Messi to stay.Spaniards are traitors.I'm saying this because I want it to come from us."
On Messi's possible return to Barça: "I have a Sport newspaper clipping that says 'Messi must return to Barcelona'.
I said:"Hahahaha, we're not going back to Barcelona"and if we come back, we'll do a good cleaning. Among others, we will kick out Joan Laporta."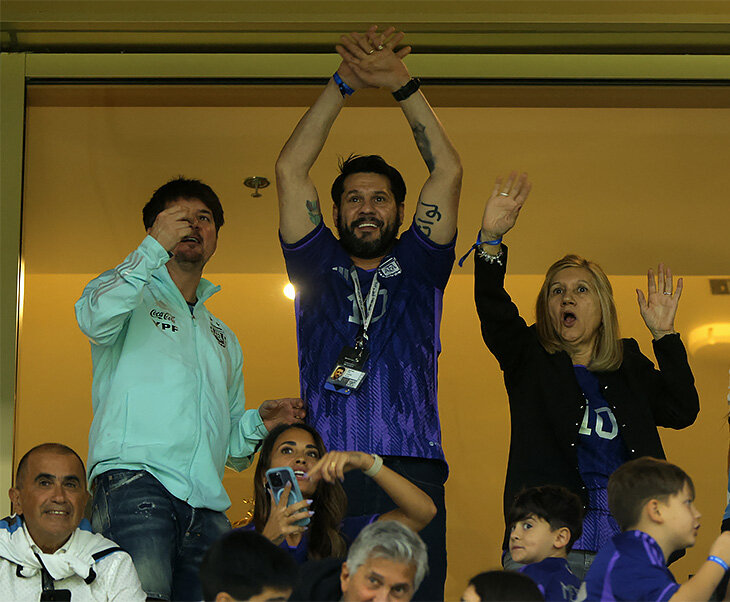 Leo himself has not yet commented on the situation, but journalist Tony Juanmarti highlighted the reaction of his entourage: they emphasize that Matias's words are only his personal opinion, other people close to Messi may have a different position.
Barcelona are very surprised. The club does not want to react to the words of Mathias.
Matthias Messi has a criminal past, perhaps because of the constant feeling of guilt towards Leo
As a child, Matias also dreamed of a football career, but lost interest in the game in his teens, when he was expelled from the Newell's Old Boys academy. Matthias was a difficult child and a difficult teenager. Returning to Rosario, he experienced a difficult transitional age. And after football, I never found a job. He did not go to university, although he did not have to work, since Leo always helped with the money.
Nevertheless, at some point, Matthias's life began to improve. He married his girlfriend Roxana Vallejos, after some time they had a son, two years later – a daughter. Matthias became a greengrocer, bought a kiosk. Leo did not forget about his brother and entrusted him with the management of several projects of the Messi empire – a gym and a meat restaurant on the Rosario embankment.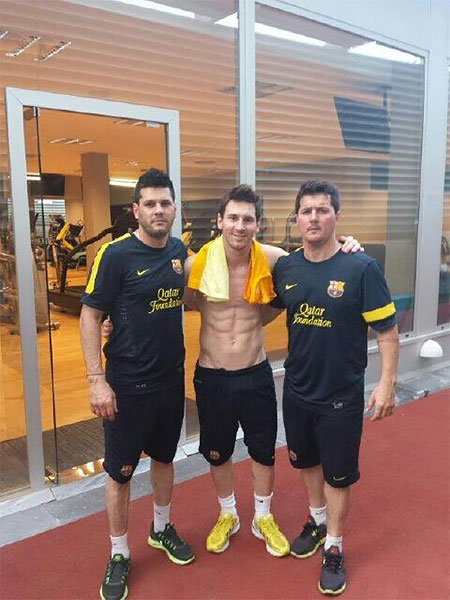 True, then things went worse for Matthias Messi. He felt guilty towards Leo for leaving Spain with his mother back to Rosario: "When I returned, and my brother stayed there, I had the feeling that I had abandoned him." Matthias is superstitious and believes that he brings misfortune to his brother.
He even blamed himself for injuries: in March 2006, in the second leg of the Champions League against Chelsea, Leo pulled the back of his thigh and was out for 15 weeks. "That day I was not sitting in my usual place. Usually I always sit on the right of Rodrigo, but that day I sat on the left. It's my fault," Matthias said wistfully.
Perhaps it was because of the constant feeling of guilt before his brother that Matthias began to have problems with the law. In 2008, the police detained him for illegal possession of weapons. He walked the streets with a revolver on his belt, loaded with five rounds. When the police arrived, Matthias began to complain, the detention protocol says: "Matias Messi blames himself for the fact that his brother played poorly and that his father is sick." Papa Jorge was undergoing an examination at the time, and Matthias, for some reason, considered himself responsible.
He has already faced criminal charges several times, twice for assaulting women. Others – for street fights and traffic accidents. In November 2017, the Spanish AS said: "Messi's brother was detained after a gun was found in his bloody boat."
How Messi left Barca: he was ready to cut his salary by 50%, but the club was terribly hampered by the salary cap from La Liga
Leo wanted to sign a five-year contract with a 50% pay cut – they agreed back in mid-July 2021, everyone wrote about it, from the Catalan Sport.es to the Madrid Marca. But then the financial rules of La Liga intervened.
It's about the salary cap. In the 2019/20 season, Barca allowed spending up to 671 million euros, in the post-COVID-2020/21 – 347 million, and then a radical drop to 150 million, approximately at the level of Villarreal or Athletic.
This forced Barcelona to drastically cut spending on the team, which means that it was necessary to urgently get rid of players with large contracts. There was a special 4/1 rule: for every 100 million euros released, 25 million can be spent.
Laporta did not risk the club and nevertheless let Leo go – although the president of Barça expected that Messi would almost give up his salary. After that, the Argentine even slightly offended by Joan.
"I was asked to take a 50% pay cut and I did it without any problems. We were ready to help the club even more. Me and my family wanted to stay in Barcelona. Nobody asked me to play for the club for free. It seems to me that the president's words are inappropriate. They hurt me, he didn't have to say it," Messi said.