Victoria Slivko is one of the heroines of the biathlon season in Russia: the leader of the country's Cup, the third in the Commonwealth Cup.
5-6 years ago, she started her career at the World Cup with bold statements and skirmishes with fans. Now she is already among the veterans, she has experienced recessions and successes, has seen everything at domestic competitions and won the IBU Cup, and also charmed the fans with her charm and openness.
We talked with Vika about how to ignore the negative, love yourself and what to do after sports.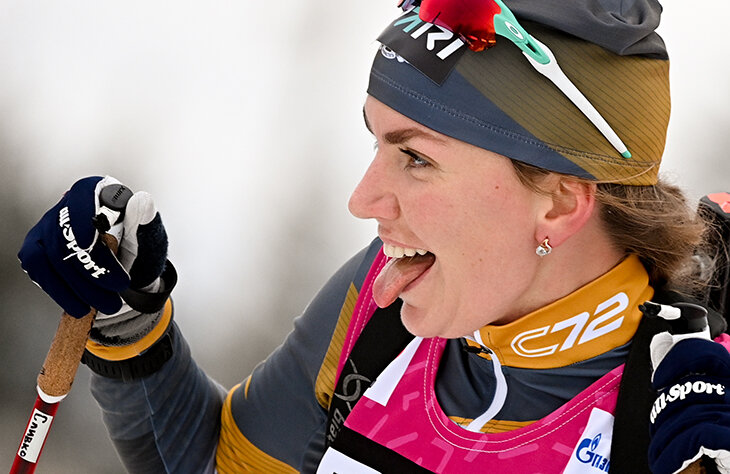 "People at the airport have a small suitcase, and you have a bag, case, skis. And you are such a megawoman dragging it all.
– I spent half of last season at the Russian Cup, then I left for the IBU Cup, the ending was not very good – we were forbidden to run. There was tension, not to say that we enjoyed the season finale.
Compared to that season, the current one is calm. We have adapted, everyone has already accepted and realized that we are in such a situation and cannot change it. So we enjoy racing at the Cups of Russia and the Commonwealth. I feel comfortable – all the logistics are convenient, there is time for moving, for rest. The schedule is tight, but everyone manages.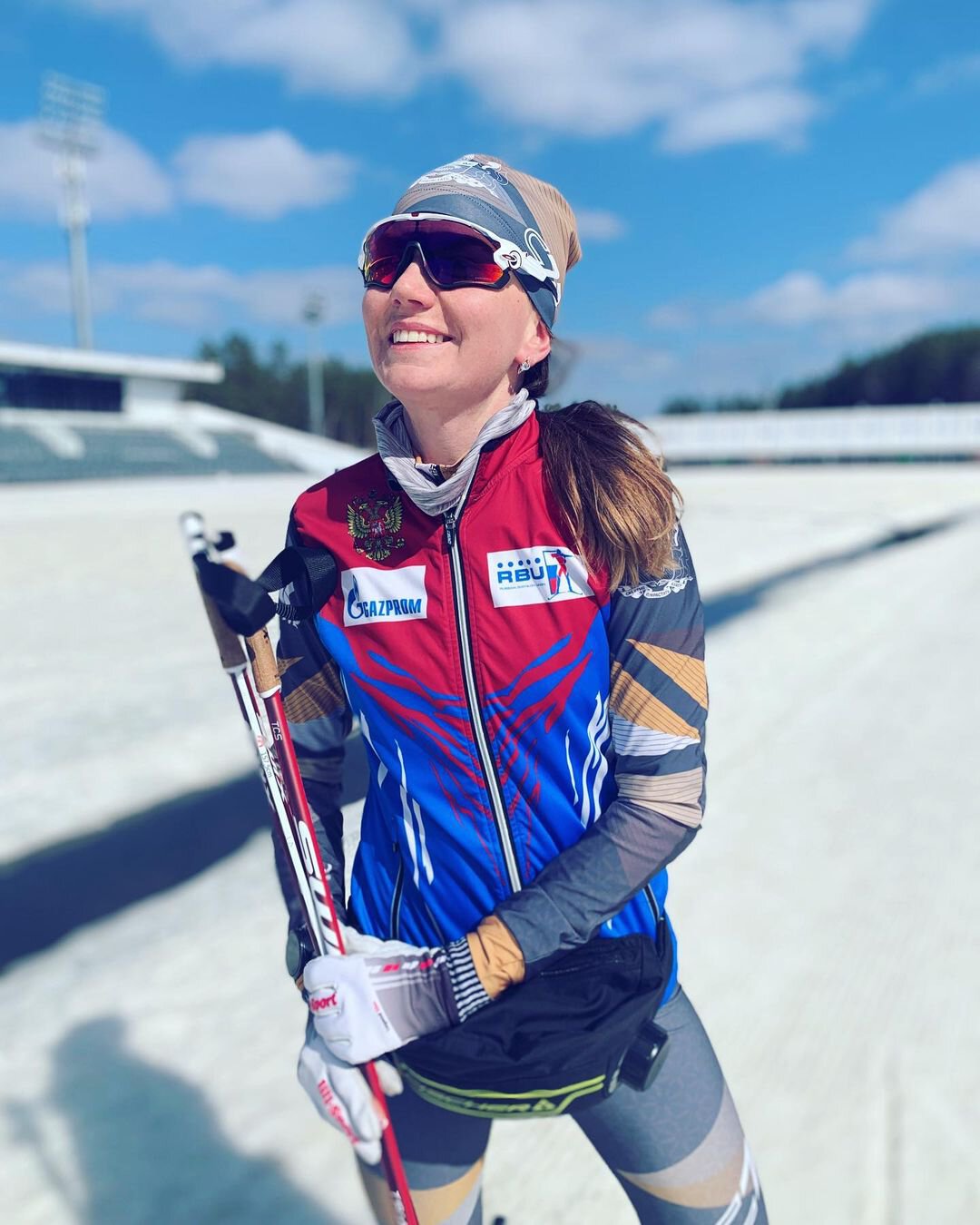 Of course, now I am at home more often, I see my parents and relatives – this is a plus. You are supported not just by phone, but by everyone nearby. I had many starts and training camps in Tyumen, and I live there, and my mother is there. It is very comfortable, and psychologically calmer, when mom is around.
I like to travel, but sometimes I think: damn, I'm already tired of packing my bag every week. I understand, if I were an ordinary girl – I collected dresses, skirts, blouses, shoes – and drove off. And being an athlete, you constantly come, sort out the bag, a week passes, you collect it again. And it gets a little boring.
Sometimes I think: if only I had such a person who would collect my backpack for training, then take it apart. The career is quite long – there are a lot of moves. You look at people at the airport – they have a small suitcase, and you have a bag, case, skis. And you are such a mega woman, a strong woman, you carry it all. Sometimes I envy people who fly light and have a rest.
I would go on vacation to the sea. I was already in Thailand, and when I was training with Leonid Alexandrovich Guryev, we flew to Cyprus to conduct a recovery camp. It's great when you have half a bag of not sports things, but shoes and dresses. It adds positivity. You understand that you seem to have been training, but you can also take a walk, relax.
My dream is to go to Kamchatka, go skiing, see volcanoes. I had the opportunity to go with the team, but then I studied at the university – in the spring I had to study, so I refused these fees. It is very beautiful there, it is worth it to go at least once in your life.
It seems to me that closed borders are not a problem. We are all rushing somewhere abroad, but we live in beautiful places: forests, lakes, rivers, mountains, snow. Russia is big, it has everything. We can travel around the country and see everything, but we always want to go somewhere where we can't. I won't say that I'm suffering and I can't leave. I take it easy. In any case, I will find where to rest my soul and body.
"I can't, like true girls, go shopping from morning to evening"
– Recently, shopping is somehow not very good. When you have a day off, you want to spend it calmly, but going to the shopping center is exhausting. I notice myself that I can't go shopping for more than two or three hours.
I can't, like true girls, go around all the shops from morning to evening – I don't get pleasure from this. Most often I go to the shopping center like this: I understand which store I need, or I order on the website and come to measure and choose.
When my brother had a wedding, the most difficult thing was to find a dress. It is clear that online is difficult. So I went shopping for two days, probably, – in the end I found it. The second time there was such a situation when I went to the wedding of Natalia and Lesha Shevchenko: they had a dress code – everything was in a certain color. You walk and walk and think: no, well, it's definitely not here, but you'll go in – and there is exactly what you are looking for. I chose a peach-colored suit and thought: it seemed like he was waiting for me here.
Then these things are waiting for their time to go out, because I wore both the dress and the suit once. I realized that when you buy a dress for a particular holiday, it's a one-time thing – you don't want to wear it anymore. You won't go to a wedding in the same dress twice, will you? And the photos will be the same – somehow unpleasant. I decided that you can save money on such dresses – you can buy a good one for 3-5 thousand. No need to spend 15-20 thousand for a dress at one time. So now I buy more practical dresses so that I can wear them often. And if the outfit is for weddings and celebrations, it's probably a one-time dress.
Then such a dress hangs in the closet for 10 years, you have not worn it and you understand that you are unlikely to wear it.
Although I have things that stood out in the national team many years ago. Now I put them on, and they are new, because I have not worn them. We were recently in Khanty-Mansiysk, and they say to me: Vika, you can tell by your jacket how much you have been running in biathlon. It is so ancient, but I have not worn it – and for me it is new, but for someone it is old.
I can get ready for training very quickly, because I know what I will take with me to change clothes after training – this is the same set. I also know what I will wear to training, what the weather is like. I don't make up with either a foundation or creams – 10 seconds to lay my eyebrows with a transparent gel, if I'm in the mood, I'll paint my eyelashes. I need a minute or two.
When I'm going to a race, I don't rush. You need to think through everything, do not forget anything. You need a lot of kits: for shooting, warm-up, hitch. Makeup for the race is no different from training: eyebrows and eyelashes, that's all.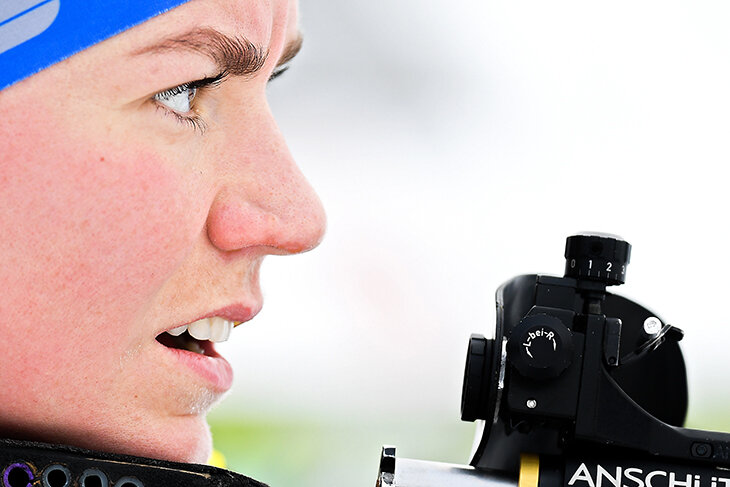 "I didn't plan on driving. I thought: I'll get married – and my husband will carry"
– The first starts of the season were in Khanty-Mansiysk, Uvat and Tyumen. Khanty is located 700 km from Tyumen – such a distance can be driven by car. I decided to go myself, because in Khanty-Mansiysk we lived in a hotel 10 minutes from the stadium. I wanted not to depend on the team, but to leave when I needed to. It is clear that I do not travel long distances by car – then a transfer, a plane.
In general, the most difficult road this season was from Rybinsk to Minsk. We were driving along some incomprehensible road: only bumps and pits. We left at 6 am, I didn't get enough sleep and planned to sleep on the bus. To Moscow – 5 hours by bus, and from there to Belarus by plane. I fell asleep and I feel through a dream how it shakes. I could not understand what was happening, where we were going. Even my head hurt, because I was shaking all the way – all my brains were shaking. It was some kind of horror. The most vivid memory.
When I got my license, I didn't drive for three years. She moved her parents from the Omsk region – now they live in the Tyumen region near the "Pearl of Siberia", it is 40 km from the city. I understood that I needed a car, because it would be difficult to get by taxi or public transport, and my parents do not drive – all the trips are on me. In the end, I bought a car.
I never planned to sit behind the wheel, it seemed to me that it was very scary and dangerous. I looked at large intersections and did not understand how to figure it out there, not to collide. I always thought: oh, now I'll take a taxi and public transport, get married – and my husband will carry me. It was a good plan, but I didn't execute it.
And at one point in the Tyumen team, all the girls went to study, I thought: maybe I should try. I unlearned, got my license – I was very worried at the exam. I gave up and thought: everything is fine. I put down the rights and did not drive. But when I bought a car, I had to drive it home from the salon. At that time, I did not have a man who could help, so I asked my friend's husband – Maxim – to go with me to the salon.
We arrived, I decided on the car, I bought it. And I say: "Drive her home? No, I won't drive." The car is new, and I haven't driven around the city for so long. They persuaded me for about 20 minutes, Maxim said: you can do everything, you passed everything, just follow me. I said: no, no, now I'll go and drag it somewhere. She asked: maybe there is some sober driver or what other services are there? Let me bring the car home. As a result, got behind the wheel and drove her to the house.
At first I went in the evenings, rode around the city, got used to it when there were fewer cars on the roads. I was calm, because at first I went to my parents – along the highway, but around the city it was very difficult, I was afraid, but I got used to it. Now I don't care anymore, but I look at the traffic in Moscow or St. Petersburg and I understand that I won't drive there, it will be a lot of stress.
I have always wanted a BMW. When I was choosing a car, I even thought about buying it – it's just a dream. Then I realized that at the moment it is inappropriate. Spend money on maintenance and so on. After all, I won't ride it so often, it costs more time at home. So I bought a simpler car, and BMW will wait. They told me: this is not the best car, but buy it, buy it, tinker with it, invest money and realize that you wanted such a car in vain.