Dynamo Moscow forward Fedor Smolov, together with Pavel Mamaev, announced on social networks the opening of a children's football academy in Dubai.
The first deputy chairman of the State Duma Committee on International Affairs, Svetlana Zhurova, reacted to this in an interview with radio "Moscow speaking":
"I have only one question – if they do it for their own money, then it's more correct to do it in Russia after all. Who raised them when they were children? Therefore, it is more correct to spend on our children. Reminds thatsimply fled from the mobilization. If our specialists went to Dubai to help for some time, they were hired – this is one thing, but when you invest your money in someone else's children's sports – this is another. Reminds that the guys got a little away from mobilization, they hardly have any kind of reservation".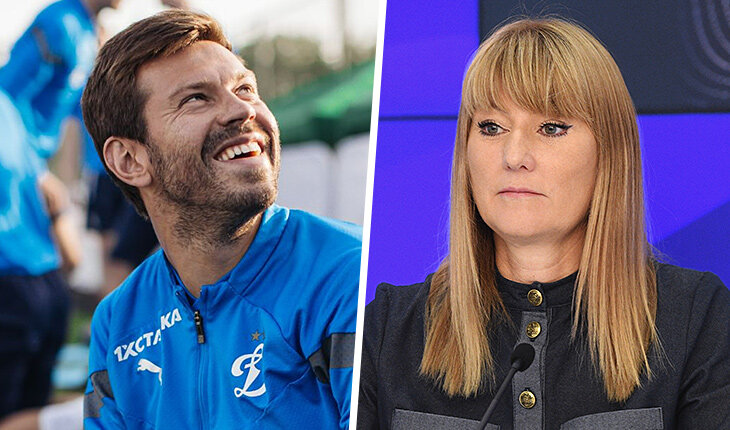 Partial mobilization in Russia was announced on September 21, 2022. Pavel Mamaev has not entered the field since last February – the last match was just against Dynamo Smolov, who scored on the field with him. In mid-January 2023, Mamaev answered RB Sport in this way to a question about resuming his career: "Everything is fine with me, all the best!" – Looks like it's finished.
Since the end of September, Smolov has played 11 matches in the RPL and the Cup, went on vacation, and then arrived at the training camp with Dynamo.
Where was Smolov during these four months?
Fedor, we all know about you:
• Dynamo traveled to Orenburg and Grozny for cup matches. The championship game was also held in Chechnya. And I also changed in Stavropol from an airplane to a bus in order to get to Rostov-on-Don.
• At the end of November, Dynamo played the last match of 2022, the Cup, and the club let the players rest. Judging by social networks, Smolov flew to the island of St. Barthélemy in the Caribbean (he regularly spends his holidays there). And before that, he met with Mamaev in Dubai.
• Vacation of Dynamo players ended on 10 January. Two days later – a flight to training camp in Abu Dhabi. Just in time for the anniversary of Smolov's return to the club. There, Dynamo scored eight goals against the Green Herons club (a double from Smolov) and played 3:3 with Orenburg.
It's true: Smolov is constantly moving, and in general he visited the Emirates twice during this time. Only now it is not very similar to the desire to hide from mobilization.
Smolov and Mamaev Academy in the Emirates – what is it?
So far there are not many details. The website of the academy meets this picture:
In social networks in a few days, one and a half thousand subscribers have accumulated. There is only one post there – a video where Smolov and Mamaev juggle the ball.
"Be in the team of the best and most successful," says Mamaev.
Andrey Chervichenko, in an interview with Championship, expressed the opinion: "I am sure that Smolov and Mamaev in this story are just front-line faces. With their earnings and expenses, open something in Dubai – except to go to the latter in holey shorts."
He believes that it will be problematic to attract people not from Russia and Kazakhstan. "More history to bring Russian children and parents there and gut them for a pleasant stay in Dubai," Chervichenko said.
Probably, Fedor Smolov is, first of all, the face of the project – after all, he is an active football player. But it is not difficult to assume that Pavel Mamaev himself will train at the Dubai Academy.