Over the last couple of years in men's tennis, four players have faced allegations of domestic violence – Alexander Zverev , Nick Kirios , Nikoloz Basilashvili and Thiago Seybot Wild .
Three cases have now been closed, with two cases completed this week.
Zverev's case was investigated for 15 months, but nothing was found
Zverev in October 2020 was accused by his ex-girlfriend Olga Sharypova. She claimed that:
• during the US Open-2019, he hit her head against the wall and choked her;
• during the 2019 Laver Cup in Geneva, he hit her in the face and drove her to a suicide attempt;
• in Shanghai in 2019, she made another attempt to commit suicide, after which Zverev beat her in the shower.
At the same time, Sharypova brought charges not through law enforcement agencies, but through the media. Moreover, shortly after the first wave, she deleted her posts on Instagram and stopped communicating with journalists – according to her, because of the accusations, she had problems finding a job: "In Russia, good companies check you. When they saw my interviews, they said: "Oh, this girl is a problem. Not".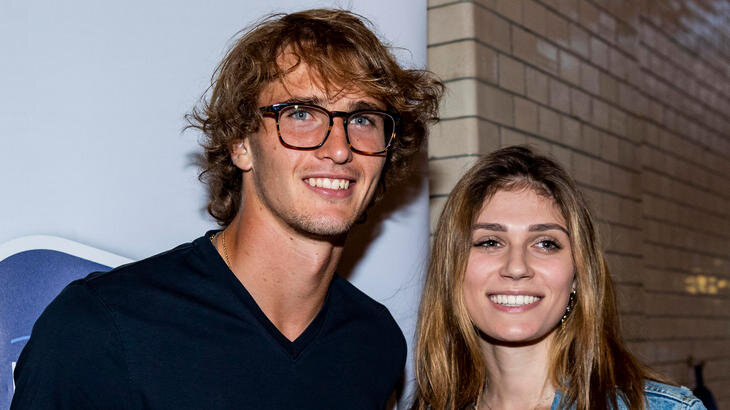 However, she did not go back on her words.
The story turned out to be so loud that even the ATP, which usually tries to ignore such problems, had to intervene. The association has developed a protocol to combat violence, and in the second half of 2021 launched its own independent investigation.
It lasted 15 months. This caused bewilderment not only among supporters of the idea that the ATP defends Zverev and deliberately takes time to quietly justify him later, but also among those who treat the German well. For example, the president of the German Tennis Federation, Dietlof von Arnim, stated:
"We are still concerned that this situation is affecting our work with sponsors for the Davis Cup team. I don't know exactly how the investigation is going, but it's not fair to Sasha either. It is difficult for him to find sponsors until this issue is clarified."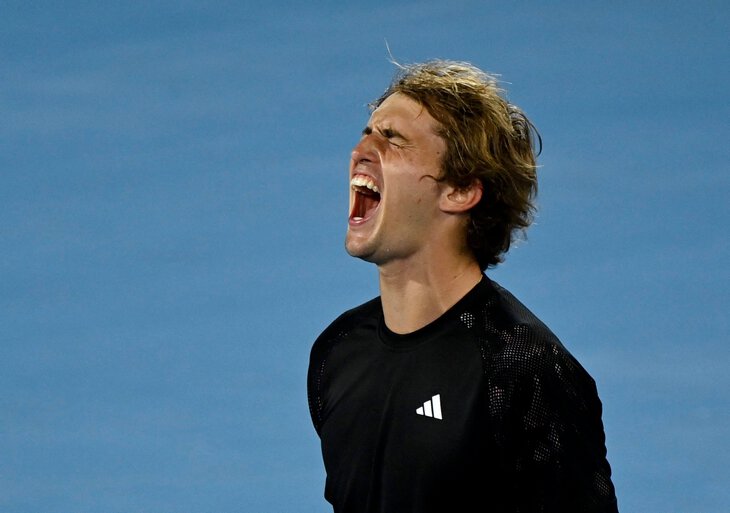 Von Arnim's worries are not entirely justified, because after the accusations, Zverev became the face of Rolex, and at the beginning of this year he again appeared in the adidas promotional campaign.
Be that as it may, on January 31, ATP published a report on the completion of the investigation. Main:
• The investigation was conducted by The Lake Forest Group (LFG), which specializes in protecting employees from workplace violence.
• As part of the process, Zverev, Sharypova and 24 other people connected with the situation were interviewed. In addition, the company examined the messages, audio and photos provided by the parties, "including materials voluntarily extracted from Zverev's electronic devices with the help of a third-party forensic expert."
• Findings after examination: "Due to the lack of reliable evidence and eyewitness accounts, as well as conflicting statements by Sharypova, Zverev and other interviewees, the investigation was unable to substantiate allegations of abuse or non-compliance with ATP rules of on-court or serious player violations."
Zverev released a statement shortly thereafter with a simple message: "Justice has been served."
Kirios pleaded guilty, but he was forgiven because of his youth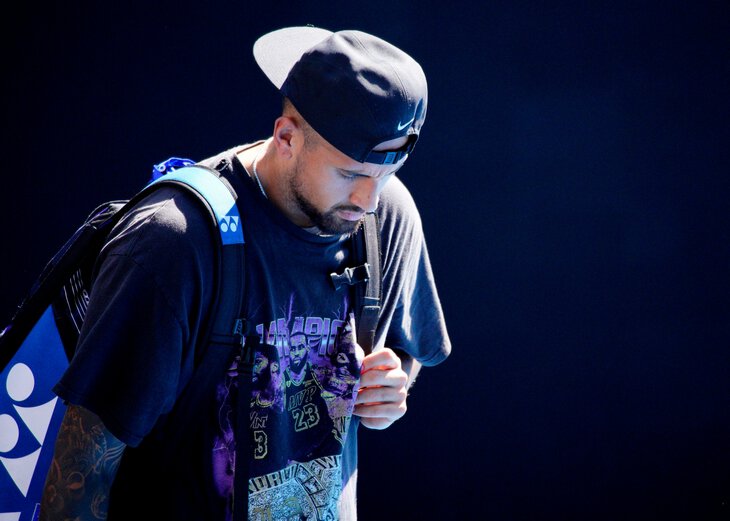 Ex-girlfriend Chiara Passari accused Nick Kirios of attacking during the best tournament in the Australian career – last year's Wimbledon. And she went to court.
Passari had previously told stories on social networks about how Kirios constantly cheated on her, mocked her, and once at four in the morning left her on the streets of New York without money and a phone, leaving in a taxi with her ex.
She went to court because of the episode in January 2021, when Kirios pushed her away during a quarrel because she did not let him get into the car.
Initially, the Australian's lawyers sought to have the case dismissed on the basis of his mental health issues – the lawyer filed such a motion after reviewing Kyrios's medical history from 2015, including public statements: Nick repeatedly spoke of depression, self-mutilation with sharp objects, alcohol abuse and drug use.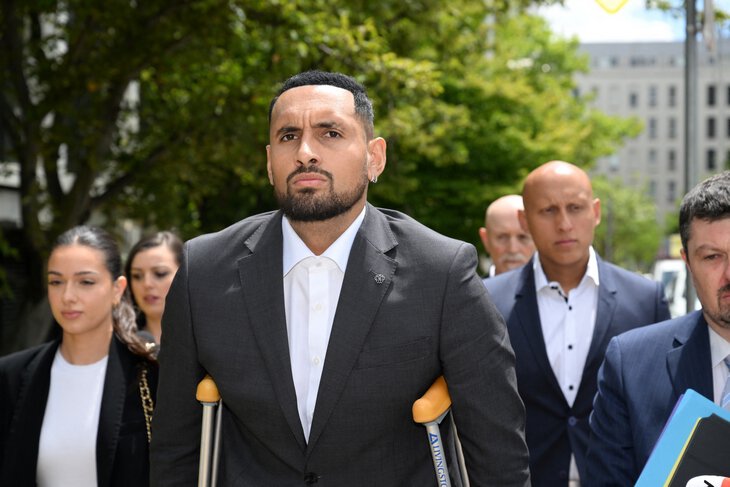 This did not work out, so on February 3, Kirios had to appear in court. He came on crutches (because he had recently undergone knee surgery) and was accompanied by his current girlfriend Kostin Hatsi. A few months before the meeting, the Australian refused to discuss the accusations, but said: "Of course, I have a lot of thoughts, I have a lot to say. But the lawyers advised me not to do it."
As a result, in court, he simply pleaded guilty.
However, there was no punishment. Judge Beth Campbell considered the offense not serious enough, and Kirios – roughly speaking, young and stupid. "You behaved like a young man who was trying to escape from a highly emotional situation, acting in the heat of the moment. I treat you the same way I treat any young person who enters this room. You are a young man who, by coincidence, is very good at hitting a tennis ball."
In addition, the grounds for closing the case were the publicity of the trial, the time that had passed since the incident, and the fact that the case was an isolated one. Kyrios was grateful:
"I respect today's decision and am grateful to the court for dropping the charges. When this happened, I was not in the best condition and reacted to a difficult situation in a way that I deeply regret. I know it was wrong and I sincerely regret the pain I caused.